Oh my god guys. I totally somehow missed my post for this for two days and I didn't even realize it! I'm so freaking sorry! Ugh that rarely happens if ever so I'm definitely sorry for that. Click on the banner to see the rest of the tour, and omg. FFBC thank you so much for having me on these tours and again I'm so sorry that I somehow missed this one.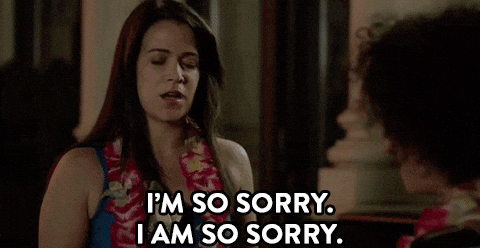 A safe haven between four realms. The girl sworn to protect it–at any cost. New York Times bestselling author Sara Holland crafts a breathtaking new contemporary fantasy perfect for fans of Melissa Albert and Holly Black.
Hidden deep in the mountains of Colorado lies the Inn at Havenfall, a sanctuary that connects ancient worlds–each with their own magic–together. For generations, the inn has protected all who seek refuge within its walls, and any who disrupt the peace can never return.
For Maddie Morrow, summers at the inn are more than a chance to experience this magic first-hand. Havenfall is an escape from reality, where her mother sits on death row accused of murdering Maddie's brother. It's where Maddie fell in love with handsome Fiorden soldier Brekken. And it's where one day she hopes to inherit the role of Innkeeper from her beloved uncle.
But this summer, the impossible happens–a dead body is found, shattering everything the inn stands for. With Brekken missing, her uncle gravely injured, and a dangerous creature on the loose, Maddie suddenly finds herself responsible for the safety of everyone in Havenfall. She'll do anything to uncover the truth, even if it means working together with an alluring new staffer Taya, who seems to know more than she's letting on. As dark secrets are revealed about the inn itself, one thing becomes clear to Maddie–no one can be trusted, and no one is safe . . .
Sara Holland takes the lush fantasy that captured readers in Everless and Evermore and weaves it into the real world to create a wholly captivating new series where power and peril lurk behind every door.
Sara Holland grew up in small-town Minnesota among hundreds of books. She graduated from Wesleyan University and worked in a tea shop, a dentist's office, and a state capitol building before heading to New York to work in publishing. These days, she can be found exploring the city's bookstores or finding new ways to put caffeine in her bloodstream. EVERLESS is her debut novel.
Disclaimer: I voluntarily read and reviewed an advanced copy of this book. All thoughts and opinions are my own. Thank you to Fantastic Flying Book Club, Netgalley, and Bloomsbury YA for this free copy. All quotes in this review are taken from the Advanced Reader Copy and may change in final publication.
Okay so I personally really enjoyed Holland from when I first read Everless. Of course I never ended up finishing the duology even though there was just TWO books to read but I liked what she wrote, so I knew that I wasn't really going to have a problem reading this one. Plus the premise for this novel just seemed super interesting and I was excited to see what she would be having next for us.
So I went into this one and I was just blown away really. I think that this one was even better than what we had for Everless and I really liked Everless, ya feel? Okay, so.
I feel like lately I've been really into books where they can successfully blend the fantasy world with the real world, and this was one of those that I really ended up liking. I mean, who would have thought that I would have liked a girl that was from Colorado, when I have never been there myself, nor have I ever really wanted to go? Not saying that Colorado is a bad place or anything like that but it was never one of those places where I was like "omg I have to go" even though I do have some family there and I should totally go there to visit them one of these days.
Anyway.
I also freaking love it where we have a supposedly normal girl from a normal world being thrust into this fantasy world – whatever kind of fantasy world it is, no discrimination really because there are so many kinds out there and there's something for everyone so just bare with me here – and then finding out that she has the power to actually take matters into her own hands and be a freaking boss ass bitch. Excuse my language, but that is the best way for me to phrase that because that was totally the vibe that I was getting from Maddie when she was going through her journey. It helps that Maddie's family has been at this for generations, and sure maybe that gives her an advantage, but there is always room for improvement and for Maddie to discover something about her that none of the other family members ever knew until now.
Plus, I get it. I would not want to be anywhere near the real world if I were in Maddie's shoes. The fact that her mother is in jail accused of killing Maddie's own brother? Ugh, that part just hurt me because I could not even imagine what she was going through, how she could even survive that. You know? It's just insane to me.
This book was great and I think that I need to get ready to read the sequel, and definitely go back to Holland's first duology so I can actually finish a series from her, and that's just my own fault really.
Again leave it to me to be totally out there with my dream casts but hey! It's what I do.