Can you tell that I am in love with blog tours? No? Oh well, maybe you'll see that soon.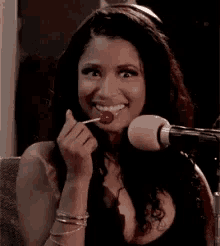 Thank you so very much to the team at Harlequin Trade Publishing for reaching out to me and having me on some blog tours! I appreciate being considered and I feel humbled that you'd want to have my on your blog tours! Today I'm doing a blog tour for The Unwilling by Kelly Braffet, and I have one more review for the SFF Winter 2020 blog tour, so stay tuned for that!.
For fans of S.A. Chakraborty's City of Brass, Patrick Rothfuss' The Kingkiller Chronicles, and George RR Martin's The Game of Thrones, this high concept medieval/high fantasy by Kelly Braffet is a deeply immersive and penetrating tale of magic, faith and pride.
The Unwilling is the story of a young woman, born an orphan with a secret gift, who grows up trapped, thinking of herself as an afterthought, but who discovers that she does not have to be given power: she can take it. An epic tale of greed and ambition, cruelty and love, the novel is about bowing to traditions and burning them down.
For reasons that nobody knows or seems willing to discuss, Judah the Foundling was raised as siblings along with Gavin, the heir of Highfall, in the great house beyond the wall, the seat of power at the center of Lord Elban's great empire. There is a mysterious–one might say unnatural connection–between the two, and it is both the key to Judah's survival until this point, and now her possible undoing.
As Gavin prepares for his long-arranged marriage to Eleanor of Tiernan, and his brilliant but sickly younger brother Theron tries to avoid becoming commander of the army, Judah is left to realize that she has no actual power or position within the castle, in fact, no hope at all of ever traveling beyond the wall. Lord Elban–a man as powerful as he is cruel- has other plans for her, for all of them. She is a pawn to him and he will stop at nothing to get what he wants.
Meanwhile, outside the wall, in the starving, desperate city, a Magus, a healer with a secret power unlike anything Highfall has seen in years is newly arrived from the provinces. He, too, has plans for the empire, and at the heart of those plans lies Judah. The girl who started off with no name and no history will be forced to discover there's more to her story than she ever imagined.
Kelly Braffet is the author of the novels Save Yourself, Last Seen Leaving and Josie & Jack. Her writing has been published in The Fairy Tale Review, Post Road, and several anthologies. She attended Sarah Lawrence College and received her MFA in Creative Writing at Columbia University. She currently lives in upstate New York with her husband, the author Owen King. A lifelong reader of speculative fiction, the idea for The Unwilling originally came to her in college; twenty years later, it's her first fantasy novel. Visit her at kellybraffet.com.
Disclaimer: I voluntarily read and reviewed an advanced copy of this book. All thoughts and opinions are my own. Thank you to Harlequin Trade Publishing, Netgalley, and Mira Books for this free copy. All quotes in this review are taken from the Advanced Reader Copy and may change in final publication.
child abuse; mental and physical abuse; graphic torture/mutilation/murder; non-consensual abortion; cutting (related to magic); use of drugs
So with that content warning, and thank you to everyone that helped create this pretty extensive list, I would say that if any of these topics are triggering to you in any way, please take great care in reading this novel. I have to warn you because I would want to be warned myself with certain content warnings, and while not everything in life comes with a "warning" as some people say, I still feel like I should spread the word on those novels that do have some sort of trigger warnings or content warnings and help my fellow readers make an informed decision before reading something that could negatively affect them.
Now, if you're able to get through these topics and compartmentalize what's going on here from what you're probably experiencing in real life, then I think that some people may be able to enjoy this novel. It's definitely not for everyone, and I would say that this book is pretty dense on the fantasy side. I would say that this is more on the Name of the Wind side, which for one I didn't end up finishing but a lot of my friends have so, maybe that will tell you something about this novel.
I would also say that this book definitely has a long story line, and there may be times where you'll want the action to happen, or the story to move on already, and trust me I felt that way with Strange the Dreamer as well as some others, but holding out until the end may or may not make you feel rewarded for completing such a daunting task. Yes, sometimes finishing a book can be considered daunting for us book bloggers that have so many books to read and so little time left, so if you finish this one, seriously give yourself some celebration time. You'll need it and you totally deserve it.