FAM. I finished a series for the first time in forever. Yes, thanks to Fantastic Flying Book Club, and especially HarperCollins for sending me the books, I ended up finishing this trilogy! Like, whaaaat? You may be wondering where my review is for the second one, since hello I reviewed the first one and this one. Well, I'm still debating on whether I want to post it or not, so stay tuned for that decision later. But at least you can see a sneak peak of my thoughts for the third and final book of the Truly Devious trilogy by Maureen Johnson!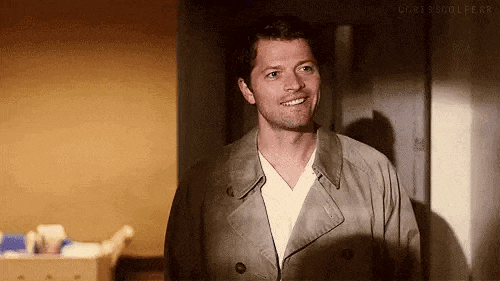 Click on the banner for the rest of the schedule, the Bookstagram schedule, and more information on FFBC.
by Maureen Johnson
Publisher: HarperCollins
Release Date: January 21, 2020
Genre: YA Mystery, Thriller
New York Times bestselling author Maureen Johnson delivers the witty and pulse-pounding conclusion to the Truly Devious series as Stevie Bell solves the mystery that has haunted Ellingham Academy for over 75 years.
Ellingham Academy must be cursed. Three people are now dead. One, a victim of either a prank gone wrong or a murder. Another, dead by misadventure. And now, an accident in Burlington has claimed another life. All three in the wrong place at the wrong time. All at the exact moment of Stevie's greatest triumph . . .
She knows who Truly Devious is. She's solved it. The greatest case of the century.
At least, she thinks she has. With this latest tragedy, it's hard to concentrate on the past. Not only has someone died in town, but David disappeared of his own free will and is up to something. Stevie is sure that somehow—somehow—all these things connect. The three deaths in the present. The deaths in the past. The missing Alice Ellingham and the missing David Eastman. Somewhere in this place of riddles and puzzles there must be answers.
Then another accident occurs as a massive storm heads toward Vermont. This is too much for the parents and administrators. Ellingham Academy is evacuated. Obviously, it's time for Stevie to do something stupid. It's time to stay on the mountain and face the storm—and a murderer.
In the tantalizing finale to the Truly Devious trilogy, New York Times bestselling author Maureen Johnson expertly tangles her dual narrative threads and ignites an explosive end for all who've walked through Ellingham Academy.
Website | Goodreads | Twitter | Facebook | Instagram | Tumblr | Pinterest
Maureen Johnson is the New York Times and USA Today bestselling author of several YA novels, including 13 Little Blue Envelopes, Suite Scarlett, The Name of the Star, and Truly Devious. She has also done collaborative works, such as Let It Snow (with John Green and Lauren Myracle), and The Bane Chronicles (with Cassandra Clare and Sarah Rees Brennan). Her work has appeared in publications such as The New York Times, Buzzfeed, and The Guardian, and she has also served as a scriptwriter for EA Games. She has an MFA in Writing from Columbia University and lives in New York City.
Disclaimer: I voluntarily read and reviewed an advanced copy of this book. All thoughts and opinions are my own. Thank you to Fantastic Flying Book Club, Netgalley, and HarperCollins for this free copy. All quotes in this review are taken from the Advanced Reader Copy and may change in final publication.
Like… how can I even talk about this book without spoiling either the first or the second one? It's so hard because a lot of what happened in both of those are coming to a head in this one, and it's the finale and just… yeah.
I just need to say that I'm so extremely proud of Stevie and her journey in Ellingham Academy because I could not even do half the things that she did while she was here. I mean plus I'm not as smart as her anyway so I doubt that I would even be accepted in this school, but just the different murders / disappearances and all that stuff on top of the actual curriculum? And dealing with all the different personalities while trying to solve this super old murder and the new ones that are happening?
I just don't know how she does it! She's one of my favorite characters in a series, and I'm glad that we get to see her thought process and her growth and just finally get to see even more just how bad ass her deduction skills are. She really reminds me of Watson from Elementary – yes the Lucy Liu version because she is an amazing Watson on her own. She really makes that character cooler than I ever thought Watson could be – and just yeah! She may not have that doctor education, but she basically became a self-taught detective by reading detective novels and going through crime reports and got really good at it. Watson because a detective in her own right, basically on the same level as Sherlock and he respected her growth (well, yes, yes he did) and that's how I see Stevie.
Yay for another playlist! I swear it's like I get more and more random with these playlists but I swear they just match me and my moods for the book, or something that reminded me of a character or a specific scene or something like that. There's usually a reason for every song I pick.
Now who freaking tricked me into finishing up an actual book series? Yes, trilogies totally count as series because there's more than one book! You know I never do that! But I guess I did this time. Yay!
On another note, let me know if you think I should write up a review for The Vanishing Stair, which is the second novel in this trilogy, since I skipped it per my new review standards. Or something. Yeah there's a reason that I just haven't said on my blog yet for why I'm skipping some reviews, but I swear there is a good reason besides me trying to catch up on them all! Let me know if I should write one, or if you're okay with skipping it on the blog. Comments are open as always, and I can't wait to hear your thoughts.