Oh my gosh, how have I not heard of this tag before? Thank you so much to The Hyped Up Hufflepuff for tagging me in her take on this tag. Go check out her video on YouTube, which I linked up above. But I'll also be nice and embed the video here as well.
I would love to live in the era of the Hogwarts Trio, honestly. Like, don't get me wrong, seeing Newt Scamander and the gang back in the past was super fun, and then thinking about the Mauraders in their time period is fun too, but I want the chance to be friends with Hermione, and I can't do that in the past.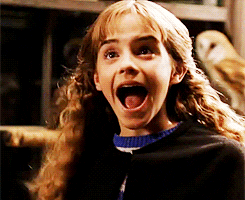 It's got to be the chocolate frogs. I love chocolate anything really, and then I'd get to collect the famous witch and wizard cards? Talk about goals.
Pshhhhh, you guys already know.
I'm pretty sure I answered this above, but I'll say it again. Hermione Granger, fam. Maybe Cho Chang as well.
I'm a Defense Against the Dark Arts stan, so I'd have to go with that. I mean I know the professor keeps changing because that position is totally cursed, but I've always been keen on learning that subject.
Well I'm totally playing Quidditch because it doesn't require me to actually run on my legs so that's perfect. As for position, I'd probably be Keeper because I've always been good at Goalie in soccer.
I'm a basic bitch so I'm fighting Crabbe and Goyle. Those nerds. Mean ass hoes.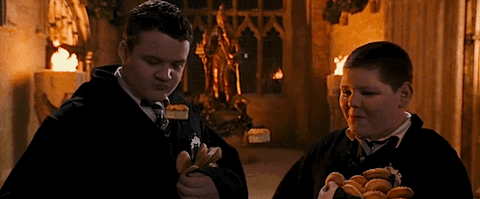 Definitely Cho Chang. I'm so irritated that just because she couldn't handle the damn torture from Umbridge that she basically gets shunned from everyone. Like rude. Could you handle the torture? It's not fair to expect everyone to have the same pain tolerance and just not say anything. Plus you don't know what really happened in that room but you know that she regretted having to tell.
Probably also Cho or Hermione. Maybe even Luna? Can we do that?
Probably the Minister of Magic. I'm a bad ass like that. Or Hermione's assistant since I'm sure SHE is the one that becomes the Minister of Magic if I remember correctly.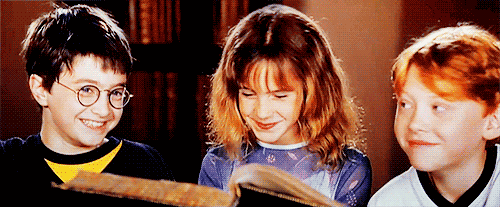 Also wow yes I was supposed to post this like years ago but I went on mini-hiatus but I'm not liking just seeing a bunch of reviews all on my blog back to back without any of my fun posts.
So does this mean I'm out of mini-hiatus? I have no idea. Ask me that next week or something.