Okay yes a part of me ended up requesting this one because I was thinking about the Lost Girl TV show – even though this is nothing like that show – and now I have that song Lost Boy or whatever it's called in my head because of this. It's so crazy to me, but hey. It is what it is.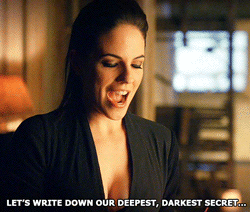 Okay okay I'm done. Don't forget to click on the banner for more information! You know the drill, fam.
AN APPALLING ACT OF VIOLENCE AND AN UNSOLVED DOUBLE MURDER.
SMALL-TOWN INVESTIGATIVE REPORTER, SHELBY DAY, IS DETERMINED TO HUNT A KILLER.
As her search draws closer to uncovering the twisted truth, she begins receiving ominous warnings to stay quiet and drop the story. The young journalist is in danger. Her cameraman and best friend, a person with his own secret past, says he wants to protect her. But Shelby is headstrong and dodging anything that could lead to love. She can't allow anyone to distract her as she fights for the two women who deserve justice.
She never expects along the way she'll have to stop and save herself.
Ticktock… If Shelby doesn't solve the crime soon, she'll become the killer's next victim.
"Lost Girl is a compulsive thrill-ride that reads as if it's been pulled straight from the headlines. Kammier's journalism background brings undeniable authenticity to a novel that has it all– a love story, a murder mystery, and a real-life introduction into the distinctive world of television news."
-CAROLINE MITCHELL, New York Times best-selling author
This book is for anyone who loves:
Young Adult love stories
Murder Mystery
Redemption
Books with journalism elements
Intended for a mature YA audience
Fans of Veronica Mars, In The Woods, and One Of Us Is Lying, will love this novel.
Website | Goodreads | Facebook | Twitter
Co-owner of Acorn Publishing, the UCLA honors graduate is an accomplished content editor/writing coach (her authors have gone on to become USA Today best-sellers and a New York Times best-seller). With a background in journalism, Holly Kammier has worked everywhere from CNN in Washington, D.C. and KCOP-TV in Los Angeles, to the NBC affiliate in small-town Medford, Oregon.
She is the best-selling author of the novel, Kingston Court (Acorn Publishing 2015), and Could Have Been Hollywood, a memoir. Holly recently published her third book, Choosing Hope, a harrowing story of passion and deceit, and the things we do for love. Her next novel, the YA Romantic Suspense, Lost Girl, is scheduled for release in early 2020.
Holly resides in her hometown of San Diego, California, close to family and friends. An avid reader with a passion for timeless books and beautiful writing, she also enjoys long walks, romantic movies, and pink peonies.
Disclaimer: I voluntarily read and reviewed an advanced copy of this book. All thoughts and opinions are my own. Thank you to Xpresso Book Tours and Acorn Publishing for this free copy. All quotes in this review are taken from the Advanced Reader Copy and may change in final publication.
Okay seriously what is it about me requesting books dealing with girls being killed or kidnapped or harmed in any way!? Clearly I need to see some girls be their own heroes in some way, and I guess it's because I have been able to handle some of these books despite being sensitive to the material it covers.
This one starts off easily enough, only nope. Our main character Shelby Day is covering the double homicide of two early twenty-year-old women that were stabbed to death in their own home on Halloween. Like, can it get any worse than that? They weren't even doing anything wrong – not that it would matter whether they were doing anything wrong or not – and come to find out that this is the story that will rock this small town that she reports the news in because nothing ever really happens there. Not to mention it feels like part of the reason why this should be "good news" for her career is so that she could get some recognition from the "bigger networks" and hopefully become a more famous news reporter in some bigger city like Los Angeles.
This isn't to say that Shelby Day didn't have a heart. Because she did, and she's one of the few journalists according to her that has to practice staying objective about the stories that she reports on because it would cause her emotional burn out. Same thing with her camera guy Jack or something like that. But I'm sure that there are a lot more journalists that have to practice compartmentalizing what they report versus what they feel about what they are reporting on because they have to stay "professional" or whatever. I don't know. Journalists, let me know.
So anyway, she's trying to cover this double homicide story but then SHE gets a note from the killer supposedly like "you may be next fool" and like, she's scared now because hello? She was like a year younger than the women who were killed, she's just like them being separated from family or lifelong friends and could easily be targeted. But she has to bring the killer to justice right? But then how does she protect herself when she does end up being kidnapped?
Or is it even by the same person?!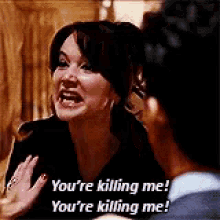 I need to breathe. This is insane. This was pretty good. I won't lie, I am curious to know what other mysteries or stories that Shelby Day had to cover in her life, and whether this is going to stop her from being a hard core journalist that deals with crime and all the horrible stuff in the world rather than fluff pieces. I mean, I know what that answer may be, but you have to read it to find out. You know.