Thank you so much to YA Bound Book Tours for including me in this blog tour. I don't think I've ever read a book like this before, and I'm glad that I got the opportunity to get to learn more about this novel. Be sure to click on the banner for the schedule and for more information on the book and tour.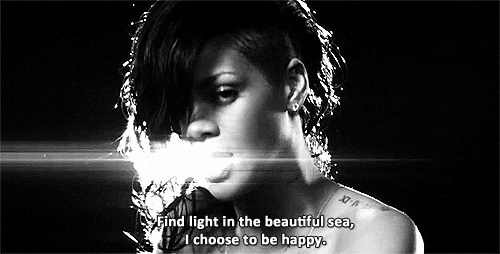 Steel Strings
by Alex Hayes
Genre: YA Contemporary Romance
Release Date: December 3, 2019
Publisher: Shaking the Tree Press
Compelled to silence, Brianna is like a cello without strings and must fight to reclaim her voice through the instruments she creates.
Brianna Jones is a nerdy, biracial teen who dreams of bringing music to the world via orchestral instruments fashioned out of recycled materials. But she must keep her project secret from her half sister, whose mission in life is to destroy everything Brianna holds dear.
Marek Lakewood is one of the few guys who sees Brianna for whom she really is and has admired her from afar for years, but he's never been a risk-taker, not since his father was killed on a black diamond ski slope.
When a physics project lands Marek in Brianna's sphere, he finds himself taking bigger and bigger risks, and discovers Brianna's life and aspirations are far more complicated than he ever imagined.
Steel Strings is a contemporary romance and companion novel to the Chameleon Effect Series.
Website | Goodreads | Twitter | Facebook
Alex Hayes wrote her first fiction story when she was twelve. Inspired by her mother's storytelling, she began work on her first novel, Ice Cracks, at eighteen.
She received a Bachelor of Arts degree in English, Creative Writing from San Francisco State University. In her twenties, she moved from Marin County, California to Boston, Massachusetts, where she built a career as an IT professional in database engineering. In 2004, she self-published Ice Cracks, which became a semi-finalist in the 2005 IPPY Awards.
Alex splits her time between Grand Junction, Colorado and Guanajuato, Mexico. When she isn't writing, she's helping her partner, Lee, renovate a 450 year old hacienda. She is mother to one beautiful daughter and many wonderful cats.
Disclaimer: I voluntarily read and reviewed an advanced copy of this book. All thoughts and opinions are my own. Thank you to YA Bound Book Tours and Shaking the Tree Press for this free copy. All quotes in this review are taken from the Advanced Reader Copy and may change in final publication.
I have to get this out there because it was one of the first things I thought when I was reading this novel: Brianna's sister was mean as heck?! Like… she just left her sister in the car when she accidentally put it in drive and let her get into the accident? She didn't even TRY to get her sister out of the moving vehicle. I mean sure, they may have been young at the time, I honestly don't even remember how old, but like I would have NEVER left my little brother in a moving vehicle like that to have him hit a tree or whatever and then get in major trouble with our parents. There's just no way.
Okay okay okay I'm over it I'm over it.
Well no, I'm not but you know.
So this is actually a companion novella for the Chameleon Effect, and while I haven't read any of those books, I didn't really feel lost about any of the characters or the story line, which totally worked out in my favor. I loved how musically inclined Brianna was, especially because it reminded me of my little brother. Even with how intelligent she was in school and how much she put into school to do her best. That part about wanting to do well in school and being intelligent reminded me of me, so I guess she had two parts about her that I really connected with her.
I personally thought it was interesting how she wanted to approach her partnership with Marek for the physics project, because it just seemed so calculating? I don't know if I'm using the right word for it, but if you read that part in the beginning of the novel, you'll see what I mean. But other than that, I think it was pretty interesting.