Oh, fam. This one was a hard one to read for me, especially as I started reading more and more about what all of the authors had to say about their experiences in the world. Some of them were so familiar, I thought I was reading something that I wrote myself. Be sure to click on the banner for the rest of the tour schedule, and I'll see you in my review soon.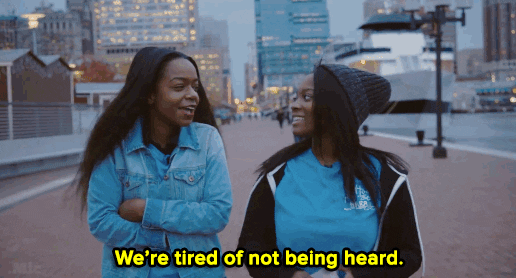 A timely and heartfelt collection of essays inspired by the #MeToo movement, edited by acclaimed young adult and middle-grade author Janet Gurtler. Featuring Beth Revis, Mackenzi Lee, Ellen Hopkins, Saundra Mitchell, Jennifer Brown, Cheryl Rainfield and many more.
When #MeToo went viral, Janet Gurtler was among the millions of people who began to reflect on her past experiences. Things she had reluctantly accepted—male classmates groping her at recess, harassment at work—came back to her in startling clarity. She needed teens to know what she had not: that no young person should be subject to sexual assault, or made to feel unsafe, less than or degraded.
You Too? was born out of that need. By turns thoughtful and explosive, these personal stories encompass a wide range of experiences and will resonate with every reader who has wondered, "Why is this happening to me?" or secretly felt that their own mistreatment or abuse is somehow their fault—it's not. Candid and empowering, You Too? is written for teens, but also an essential resource for the adults in their lives—an urgent, compassionate call to listen and create change.
Website | Goodreads | Twitter | Facebook
Janet Gurtler's young adult books have been chosen for the JUNIOR LIBRARY GUILD SELECTION and as BEST BOOKS FOR TEENS from the Canadian Children's Book Center. Janet lives in Alberta, Canada with her husband, son, a chubby black Chihuahua named Bruce and a Golden Retriever named Betty White.
Disclaimer: I voluntarily read and reviewed an advanced copy of this book. All thoughts and opinions are my own. Thank you to Netgalley, YA Bound Book Tours and Inkyard Press for this free copy. All quotes in this review are taken from the Advanced Reader Copy and may change in final publication.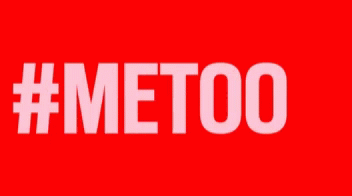 I don't think you realize how much this anthology seriously hurt my heart. Especially since this novel is compiled of all essays from different authors and they told their real life experiences dealing with sexual abuse, sexual harassment, discrimination, racism. Just terrible things that as we were growing up, we didn't realize that this was actually as bad and unspeakable as we thought until we grew up.
I feel like the one that I could relate to the most on various levels was the essay by Brownlee, because of the racism that she endured being a Black girl growing up. It's interesting because in California, the racism wasn't really as prevalent as when she lived in New Orleans, and it's "funny" because that's what I felt when I moved from Hawaii to Virginia. Just a very different group of people and while I also didn't have to endure the sexual assault that she did during a school dance of all places, I could only imagine the shame she felt finding that out. Her story was just really one that I read and couldn't help but see me in her.
I also really felt like Gurtler's decision to make THAT essay the FIRST essay to read. Five years old, and being asked if she was lying. Being told that if she were to tell others, then they would blame her for what happened. My god. That part really just broke my heart, as did this entire novel because of the content and the fact that all of these stories took place in real life.
As stated in the very beginning of this novel, before the essays even start, the trigger warnings are clear and please take care of yourself before you start to read this novel. And I'm telling you now, the first essay will be a hard one to get through mostly because of her age when she was molested. Yes, she was molested. Just please be careful when you start to read these essays.
It's also so hard to even really rate this novel because how can you put a rating on people's experiences? I wouldn't even want to have a negative feeling towards anything because I mean, who am I to really say anything about it, I guess? It's hard. I had feelings throughout this whole novel for sure, and while this rating isn't based on anything but my feelings on the novel and nothing else – no grammar issues, no pacing issues, nothing remotely constructive at all – I just had to really make sure that I was in the right mindset for this novel. Thank goodness I was.