So this is my first ever blog tour with Damp Pebbles blog tour, and thank you so much Emma for including me in this one! I got lucky and somehow was chosen for this, so yay me! Today is also the last day of the tour, so be sure to check out Twitter for the rest of the hosts and their posts, their usernames added on the above banner for your convenience!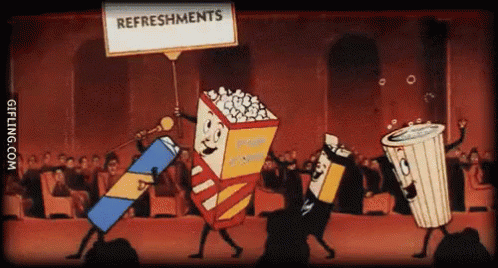 I love movies, don't you?
Arden has just started university when she meets Mac – and quickly falls head over heels for the handsome, charismatic film lecturer. Their love affair is dramatic, exciting and all consuming; the sort of thing you only see in the movies. It couldn't last.
But thirty years later, leading a very different life, Arden is visiting a friend in hospital when she suddenly comes across the man she never forgot. Badly injured in an accident, Mac can only make brief references to the classic films they once watched together: Casablanca, A Star is Born, Pretty Woman among others… and they make Arden remember everything.
The bittersweet memories of their relationship help Arden re-connect with the world in a way she no longer thought was possible.
But will a movie-worthy love ever be hers again?
Twitter | Facebook | Instagram
Fiona Collins grew up in an Essex village, and after stints in Hong Kong and London, returned to the Essex countryside where she lives with her husband and three children. She has a degree in Film and Literature and has had many former careers including TV presenting in Hong Kong, traffic and weather presenter for BBC local radio and film/TV extra. You can find her on Twitter @FionaJaneBooks.
Disclaimer: I voluntarily read and reviewed an advanced copy of this book. All thoughts and opinions are my own. Thank you to DampPebbles Blog Tour and Corgi for this free copy. All quotes in this review are taken from the Advanced Reader Copy and may change in final publication.
I'm not gonna lie, fam. The first chapter of this novel had me in tears because I could not imagine all of the abuse and pain that Arden went through with her ex-husband. It made it very difficult for me to go on because of it, but I pushed through. Just how much he broke her and how I can see the aftermath of his treatment towards her for what had to have been years and years and years.
Do you know how much that line freaking broke me down because I could feel so much of it? I've been there, and while maybe not as much as she was, I know this feeling and I was honestly just so proud of her for being able to leave her abusive marriage. I want to say "finally" because I know that it took her years to leave it, but I don't mean finally like a negative thing. I mean she had the courage to finally leave instead of continue to take this abuse for longer than she did.
I was just… really proud of her for leaving but also so freaking hurt for her because you could see how much that abuse affected her even after she left that relationship. She doesn't even think that she deserves to be able to be friends with her former best friend Becky again because when she was married to her ex, he basically isolated her from all of her previous friends and she feels like she's not worth being able to get back to the relationship that she had with her. Okay yes, that was freaking long winded, and I know you know what I mean, but my gosh.
Okay, I think I said enough of the sad parts that really, really, broke my heart from that very first chapter and I'm legit telling you. I was not sure if I would be able to read past it because I couldn't see how Arden would allow herself to move on, because she already told us from the get go that she didn't know how to move on. And honestly I don't know how she was going to move on either.
I thought it was pretty interesting that the love interest for Arden could only really communicate and make connections through movie references, which may not seem like a novel thing, but I liked it. I know that there are a lot of us that make the occasional movie or pop culture references but like… to only be able to make references to the movies that you and another person watched in the past… that was pretty interesting. And I feel like that really helped Arden see a time before she was broken down by her ex-husband, and even if not all of the memories were super happy, they still gave her something different to think about.
I don't even know if that makes sense, but you get me. I hope.