Hey everyone! I can't believe it's already 2020, and I've been back in the blogging world for about six months now. Time has certainly flown, and I just can't imagine how much more progress I'll make by the time I hit my first year blogiversary!
Since clearly I like to add more things to my plate and I'm always trying to tweak my blog to make it more me, I wanted to start a new series – yes yes another new series – about some "missions" or goals that I want to reach every month. This will be both book and non-book related! If you want to participate in monthly missions, please feel free to do so! I'd appreciate a tag to this post if you are inspired to partake, so I can see how many people end up doing this with me.
Let's see what kind of missions I want to accomplish for January.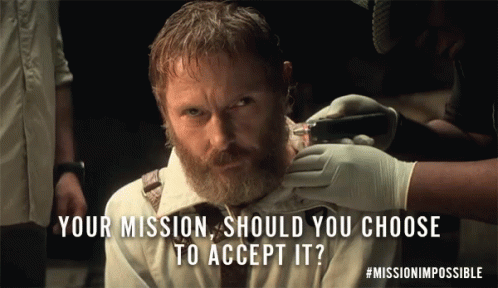 Thank you again to my lovely friend Dini from Dini Panda Reads for coining this term. I can't do TBRs to save my life, and honestly whenever I add a book to my TBR, it never gets read. It's just a fact in my life. So maybe changing the way I think about this pile of books that I want to read will get me to finally read them!
The first three books are for a couple of book clubs that I'm in, and I've definitely been wanting to read Blood Heir for a long time. I can't wait to read that one the most. Girl in Translation was recommended to me, so I want to be able to read that this month as well. Even if I don't, at least I tried! We'll see how many of these I end up reading.
I'm also participating in #ARCApocalypse so those of course will always be around. I just won't include them in my possibility pile since those need to get done!
Since I have a lot of new things that are going to be on my schedule this year, I need to make sure I stay organized. Part of that includes making sure that I effectively use my planners and calendars that I keep buying, as well as taking accurate notes in all the notebooks that I bought myself.
For my full time job, I have the following:
January Report
Q2 Report
In-Kind Report
Nov-Dec 2019 Audit
4 Year Accreditation Renewal
For my part time job, I have the following:
Monthly Success Stories
Legislation Updates
Advocacy Reports
Meetings for January:
All-Staff
HR Disability Board
SILC Board
Commission on Persons with Disabilities
Mentor Meeting (x2)
Regional Engagement
Dynamic Dialogues
City Council
Not to mention, I go back to school in January. I need to make sure I actually wake up on Saturday mornings to go to my Chemistry classes, both the lecture and the lab so that will be an all day Saturday thing. I was also dumb and signed up for a full class load instead of doing part time, because you know. I have time for everything in the entire world, clearly.
Then of course keeping up with the book clubs that I'm trying to participate in! If I get accepted to be a mod for one of them, I'm going to focus on that one more than the ones I'm just participating in. Wish me luck on that!
This is the worst thing about me! I don't actively practice any self-care when it comes to my well being and this is one of the things that I want to change. I need to get healthier, because I'm honestly so tired of being sick all the time, feeling like my body is going to break down any second. If it was something worse than I think it is, then maybe I need to go back to the doctors and get truly diagnosed for whatever it might be, but right now I just feel like I'm sabotaging myself by not making healthy choices.
Eat more salads
Make more food at home (eat out only twice a week?)
Walk with one of my dogs every other night
Spend LESS MONEY
Now I know there's going to be a way to measure this, but let's even see if I can stick with it for January before I start measuring this. My biggest weakness is spending money, whether it's on food, notebooks, books in general, or even pens. Don't know why, well maybe it's just because if I want something I will get it.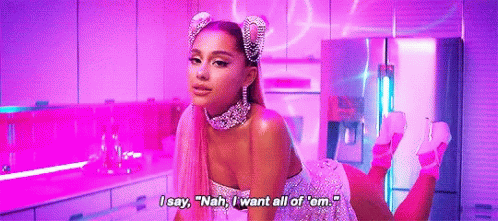 I'm not balling like Ari over here, so I really need to curb my spending. Imagine if I actually took note of everything that I spent on a daily basis, not including bills! That just sounds intimidating, but I may have to end up doing that.
Phew.
Honestly I think that's all I can come up with for now. Stay tuned for my recap at the end of the month, and we'll see what my missions may consist of for February!
What kind of things do you want to accomplish this month? Let me know!