I signed up for three books on this tour, so expect them to come out back to back on my blog. Today is the second book and the second day, and I have one more book to review tomorrow so stay tuned for that. Thank you again so much to Harlequin Trade Publishing for considering me for this Holiday Blog Tour, and I had so much fun with this themed tour! It's like they slowly converted me into a holiday rom-com fan, am I right?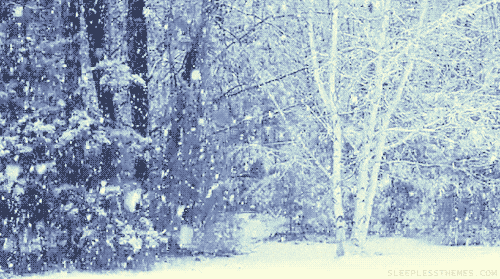 Come home to Silver Springs for the holidays, where broken hearts learn to love again…together.
So much for forever. When Elle Devlin's rockstar husband ditches her on his way to the top, she takes her two daughters to her sister's place in Silver Springs for the holidays, hoping family can heal her broken heart. But comfort comes in unexpected packages when she crosses paths with Tobias Richardson.
The moment Tobias spots Elle, he recognizes a sadness he knows all too well. After spending thirteen years in prison paying for his regretful past, Tobias is ready to make amends, and maybe helping Elle is the way to do it. But offering her a shoulder to cry on ignites a powerful attraction, and a desire neither saw coming.
Fearing her reaction, Tobias doesn't divulge his ex-con status, let alone the shameful details. So when Elle's ex shows up in Silver Springs and reveals the truth in a bid to win her back, Tobias is sure he's lost her for good. But, just maybe, this Christmas he'll receive the forgiveness—and the love—he deserves.
Twitter | Facebook | Instagram | Goodreads
Brenda Novak, a New York Times and USA TODAY bestselling author, has penned over sixty novels. She is a six-time nominee for the RITA Award and has won the National Reader's Choice, the Bookseller's Best, the Bookbuyer's Best, and many other awards. She also runs Brenda Novak for the Cure, a charity to raise money for diabetes research (her youngest son has this disease). To date, she's raised $2.5 million. For more about Brenda, please visit http://www.brendanovak.com.
Disclaimer: I voluntarily read and reviewed an advanced copy of this book. All thoughts and opinions are my own. Thank you to Netgalley, Mira Books and Harlequin Trade Publishing for this free copy. All quotes in this review are taken from the Advanced Reader Copy and may change in final publication.
Ugh do you know how angry I get when I have to witness characters dealing with a pretty much NOT WORTHY SIGNIFICANT OTHER like this?! I know that I was going to have to deal with it because of the synopsis of course but oh my gosh, this just broke me. Like after standing by her husband before he was famous and being there for him while he worked on HIS dream, he just ups and leaves her like "deuces, homie, I'm out" just like that? Ugh, my heart breaks for Harper and her girls. Thanks a lot, "dad."
Oh I should also say that this is the sixth book in the Silver Springs series, which I didn't know when I first signed up for this tour, BUT it can read as a standalone for the most part so I don't anticipate any issues with not being able to enjoy it without knowing the back history of the previous five books. Someone tell me why I keep writing super long run on sentences…
Anyway.
And then not only do we have Harper trying to deal with this kind of betrayal and heartbreak, but we have Tobias who recently got out of prison – who was there for 13 years! – who sees something of a kindred spirit in Harper. It's the beginnings of a love story folks, just in time for the holidays. But would someone like Tobias be willing to divulge his past like that to a stranger that he wants to get to know better? Would it mean that Harper would see him differently once she knows the truth? Is dating an ex-con worse than being left by an up and coming rock star?
Who knows, really, but you'll have to read this to find out.
Tobias was in prison longer than Sirius Black. That's a long time, folks.
Also it seems like there may have been a change in the main character's name between Harper and Elle, so… yeah just know they are supposed to be the same person!