I'm so freaking sorry that this is so late! I feel like I totally spaced on it and the "high" that I was feeling from being so proud of myself since last week seems to have gone out of me as well. I have had a major headache since yesterday and it just won't go away no matter how much water I drink. It doesn't help that I ended up getting a big ol' Chai Latte past 8 o'clock at night like I don't have work tomorrow or anything.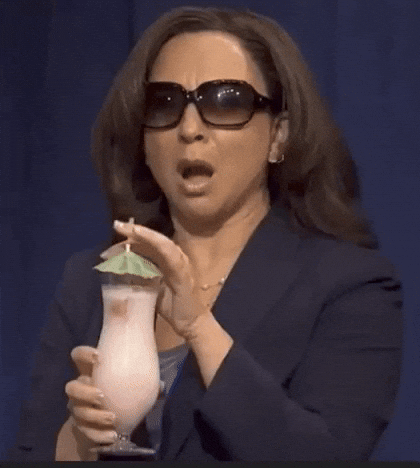 Such a huge mistake but oh well! Yay for another Sunday Post.
The Sunday Post is a weekly meme hosted by Caffeinated Book Reviewer. It's a chance to share news about the past week, reading recaps, new hauls, and more.
So this week I didn't end up finishing the ARC of the week because honestly… it got really violent and graphic and I just could not handle it. I'm debating on if I even want to finish it or if I'm going to have to just DNF because the graphic-ness of what was going on in the novel was just too much for me to handle without it messing up my mental health at the time. Although I will say that I don't think I could read about that on any day, good or bad, so I will make a decision later on.
Christmas in Silver Springs – Brenda Novak
Heart, Strings, and other Breakable Things – Jacqueline Firkins
Coming Home for Christmas – RaeAnne Thayne
Loveboat, Taipei – Abigail Hing Wen**
All the Stars on Fire – Beck Medina
Yes, I have another book that I got approved for two different blog tours at the same freaking time, so you know what I am gonna do to make it work. Woot, woot! I was so freaking stoaked that I got approved for this book, fam. And TWICE. OMG. Dead.
Kind of a slow book haul… well that I picked out! You'll see what I mean!
I like getting three books from BOTM and I don't know, I was having a hard time picking the ones I wanted besides Heartbreak, but then I remembered that I had been wanting to read the other two that I ended up picking so it worked out. I'm also on a blog tour for Dangerous Alliance if I remember correctly, so now I get to post about it on Instagram too.
I don't even know how this is possible! I have NEVER received this many physical ARCs before and I am so freaking blessed and thankful for this opportunity! Seriously, I will not let you guys down on my reviewing because this means so much to me and I just love reading, okay? I never thought I would get to this point in my life, and I did! I'm so proud of myself and my progress with my reading and this blog, and just everything to do with the book community. Thank you again everyone so much for believing in me and considering me for these ARCs. This is so special to me, I can't even fully express it all the time. I'm just in complete shock every time I get a book in the mail from a publisher or an author.
So I don't have a photo or anything of this, but Susan from Novel Lives sent me a huge box of books and I finally got them today! Seriously I almost forgot that she sent me books – she told me about it before she sent them too – and then I got home from my long day on Saturday from being social and being a boss girl that I was like "who sent me this?"
Then I saw the name on the box, and I was like "Why does this name sound familiar?" Then I opened the box a little bit, saw the motherload of all books and was like "Oh my gosh, this was Susan!" Thank you again so much for thinking of me and sending me all of these books! I can't wait to add them to… well I need to get more shelves first before I can add them physically to my shelves but I'm so happy to have them in my personal library! It was like my birthday came early and it was just great and a perfect ending to a long day.
So on Saturday I got to go to my League of Women Voters Program Planning Meeting in the morning and listen to our Keynote Speaker, Delegate-Elect Shelly Simonds of Newport News talk about election security and administration. It was great to speak with her after the fact as well, and I honestly look forward to picking her brain on what our area needs to add to the SPIL that I'll be helping to write with the SILC that I mentioned last week. I've been doing a great job setting up meetings and communications with organizations throughout my area and I think I'll have a leg up on what I want to present to the Board in January when I go.
Then as you can see in the photo above, I also got to attend the holiday party for the organization that I'm a part of (EnvisionLeadGrow) that allows me to be a mentor! I didn't share my photo with me and my girls here because I didn't get permission from their parents, but I did show my photos of me and the lady that literally started this organization from the ground up. I'm honestly still so shocked that she remembers me and recognized me when she saw me at the party, and I'm so glad I was able to get this photo! The party was great and I got to talk with one of my girl's mom about the program and what she thinks about it. I feel like these girls are my little sisters and I'm just so proud of them and everything they have been accomplishing so far! This party was to celebrate them, and that's exactly what we got to do.
Also LOOK AT THIS CARICATURE OF ME AS A MERMAID THO!!! On Friday, my work had our annual end of the year staff party, and they hired an artist for the night. I was the first person to get my caricature made, and he made me into a freaking mermaid! I was soooooooo freaking happy with it and I can't wait to get a frame for it and hang it up in my office! After the renovations of course, but still! It's in my home office right now waiting for a frame and a permanent home but doesn't she look like me?!!? Ugh I love it so much. That made my night and my weekend start off on such a high note for sure.
Also omg Adele gave me this book sleeve for Christmas and I love her so much for it! Like, she knew me so well?! She knows how much cherry blossoms mean to me, and she surprised me by sending it to me without me even knowing it! Plus, she gave me permission to open it before Christmas so I did not ruin the present aspect of it lol. Thank you again so much Adele! I love you so much and I have been using this every single freaking day to carry either the book I want to read for the day or my notebook and pen for the meetings I need to attend out of the office! It's just perfect all around.
I'm only including this section this week because of course Spotify had to release our Top Songs in 2019 and I figured I'll try to show you guys what kind of songs I was listening to this year. Pretty eclectic if I do say so myself.
If it doesn't work though, I'm sorry! Basically Becky G was my top freaking artist of the year which I knew was going to happen, and I'm so glad this was correct! Seriously I loved all of her songs this year and I will forever be a fan. Just love her so freaking much omg.
Hmm… I guess a part of me is still happy because I had pretty good days this week. I know I'm still feeling sick and having really hard mornings. I'll wake up at like 3am and of course that's too early for me to start getting ready for work and stuff, but then when I try to go back to sleep and wake up closer to what's good for me, I feel so sick and dizzy. It's weird. Even if I went to bed at a decent time, it still messes me up. But this reminds me that I really need to go see my doctor again, and I'll try to make an appointment while my boss is on PTO so I'm not needed in the office as much. I'll see. Just have to remember.
Can you believe that the year is almost freaking over?! I still can't get over it, and I don't know if I'm ready for that! That would mean everything that I'm excited for will finally be starting and I don't know how much time I'll have to dedicate to my blog, but I know that this is like one of my only outlets of fun and "me time" so I'm going to make sure that I don't stop blogging or reading no matter what. This is good for my mental health so I'm going to start putting that first as often as I can and remember.
Also omg everyone at work kept freaking out about this outfit and I was tempted to never dress up again, so there's that.
Until next time, fam!