Seriously I was not expecting to get picked for some Harlequin Trade Publishing blog tours, but I did, and I'm so thankful and humbled and honored to have been considered. Thank you again so much to Justine Sha at Harlequin for reaching out to me, and for allowing me to take part in reading and reviewing so many of these amazing books! For this tour, I got the opportunity to read Day Zero by Kelly deVos, and whoa was this one pretty interesting. Take a look at my thoughts below.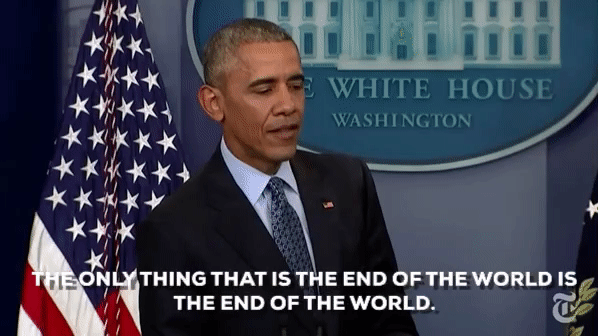 Don't miss the exhilarating new novel from the author of Fat Girl on a Plane, featuring a fierce, bold heroine who will fight for her family and do whatever it takes to survive. Fans of Susan Beth Pfeffer's Life As We Knew It series and Rick Yancey's The 5th Wave series will cheer for this fast-paced, near-future thrill ride.

If you're going through hell…keep going.
Seventeen-year-old coder Jinx Marshall grew up spending weekends drilling with her paranoid dad for a doomsday she's sure will never come. She's an expert on self-heating meal rations, Krav Maga and extracting water from a barrel cactus. Now that her parents are divorced, she's ready to relax. Her big plans include making it to level 99 in her favorite MMORPG and spending the weekend with her new hunky stepbrother, Toby.
But all that disaster training comes in handy when an explosion traps her in a burning building. Stuck leading her headstrong stepsister, MacKenna, and her precocious little brother, Charles, to safety, Jinx gets them out alive only to discover the explosion is part of a pattern of violence erupting all over the country. Even worse, Jinx's dad stands accused of triggering the chaos.
In a desperate attempt to evade paramilitary forces and vigilantes, Jinx and her siblings find Toby and make a break for Mexico. With seemingly the whole world working against them, they've got to get along and search for the truth about the attacks—and about each other. But if they can survive, will there be anything left worth surviving for?
Website | Twitter | Facebook | Instagram | Goodreads
KELLY DEVOS is from Gilbert, Arizona, where she lives with her high school sweetheart husband, amazing teen daughter and superhero dog, Cocoa. She holds a B.A. in Creative Writing from Arizona State University. When not reading or writing, Kelly can typically be found with a mocha in hand, bingeing the latest TV shows and adding to her ever-growing sticker collection. Her debut novel, Fat Girl on a Plane, named one of the "50 Best Summer Reads of All Time" by Reader's Digest magazine, is available now from HarperCollins.
Kelly's work has been featured in the New York Times as well as on Salon, Vulture and Bustle.
Disclaimer: I voluntarily read and reviewed an advanced copy of this book. All thoughts and opinions are my own. Thank you to Netgalley, Harlequin Presents, and Inkyard Press for this free copy. All quotes in this review are taken from the Advanced Reader Copy and may change in final publication.
This technically should have been my second DeVos book but I still haven't gotten to my Fat Girl on a Plane ARC (oops) so this is going to be my first book. And honestly, I'm not disappointed with it. I like the snark that I got from Jinx and I could totally feel where she's coming from on the personal side of things.
I guess I could be a little bit more specific on that, oops.
We first meet Jinx at high school, where her stepsister is in her history class and her mother is the teacher. Clearly this is some time in the future, but things haven't been okay because while their technology seems advanced, it's not working at 100% capacity. There's also been really major budget cuts that even the high school population seems to be negatively affected by it. To the point that I'm actually really surprised by it.
But not even just that. Apparently Jinx's dad – her biological dad – is some sort of conspiracy theorist that was able to bring the country to its knees by creating a code that just messed up everything. He didn't do it to be malicious, but to show that that technology could be easily hacked and affected, and that everyone needs to be ready for the end of the world. Since he wrote his survival manual and published it though, the world kept going on… business as usual.
But he was right. Things were going to end as we knew it, and I don't think anyone was as prepared as they should have been.
The synopsis for this novel said that fans of The 5th Wave would like this novel. I personally only read the first book (The 5th Wave) and I loved it. So, I guess they were on the nose with that. I did really like this novel, and I was pretty proud of Jinx for remembering what her father taught her, even if she didn't want to think about how that period in her life was what led to her family's end. It may have been etched in her brain with all the drills and practice runs that they did, but for her to actually execute them was impressive to me. I'm so curious about how this duology will end, and I'm glad that I finally got to read a DeVos book.
Yay for another blog tour post down! I can't believe we have like three more days until Thanksgiving, my US friends! And for all my International friends, I hope that this week is amazing for you all, and let me know if you eat anything super delicious this week. I'm always trying to expand my usual meals you know?
Hehe, until next time gentle friends!