How is November already pretty much over though? I swear I was just in June not too long ago. Seriously tripping me out. But then again I feel like the year always goes by super fast after Halloween for some reason. Probably because of all the days off due to the holidays going back to back. It's still way too cold for me to function. I can't freaking wait to go back into warmer weather, just not too hot, you know? Don't want to sweat my head off.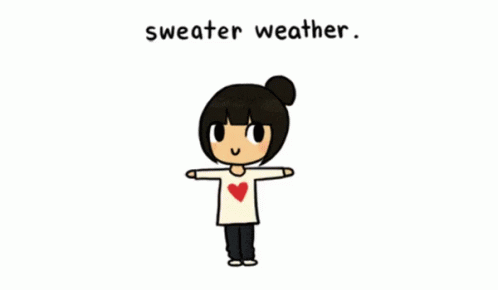 The Sunday Post is a weekly meme hosted by Caffeinated Book Reviewer. It's a chance to share news about the past week, reading recaps, new hauls, and more.
I think prioritizing one backlist ARC to read for the week and either finishing it or DNF'ing it has worked out so far. I got to my second one, and I'm freaking loving it so far. I just need to actually finish it but in the meantime I'm going to pick my next one. Slowly but surely getting them off my list so I can raise my ratio up.
Yay me!
Day Zero – Kelly deVos
Switched in Time – Breanna Hayse
Immortal Lust – Anthology
A Forgiven Friend – Sue Featherstone & Susan Pape
Child of Kitarra – Andrea Gibb
I swear this list is always getting updated like the week before so I can't always plan out my reading schedule like I want to. I think I need to stop signing up for tours that only confirm the bloggers a couple days before the start of the tour. That probably stresses me out way more than it needs to, and then I have to find the time to squeeze in another book – or three! – along with the rest that I already knew about a month ago or so. Oh well. I'm still learning and I'll just be more careful about what tours I want to sign up for. It does help that I don't get accepted for all the tours that I sign up for, so this is not everything that I could have possibly done, but still. It's a lot.
Oh my gosh I got my Christmas present early from my Godmother, and it ended up coming this week! I was sooooo excited to get it and I can't wait to reread it and add the notes that I had while I was reading it the first time. It's going to be my special copy for sure.
And I did really great because I didn't get any new library books this week! So proud.
So I totally got another copy of The Good Luck Girls from marginsbox, which I was NOT expecting. If you watch my Instagram story, you'll see my reaction to getting it. *Spoiler alert: I squealed.
I can't wait to read all of these books though! Ugh so glad I have them now. Got to add them to my library catalog.
I love getting ARCs in the mail that I didn't know I was going to get! I sign up for the giveaways for the ones that I really want to read, and I know that they don't always let you know if you won or lost, so it's like Christmas and my birthday all the time I get a book in the mail! It's great, really. More to add to my home library catalog.
I don't know if you guys remember but I was trying to get my mom to get me this book for Christmas because I am so in love with it and I only had the library book and of course had to return it. But then my mom told me that my godmother actually got it for me instead and it came in two days ago! I'm so freaking happy that I finally have my own copy, and I can't wait to write down allllllllllll the feels I had while reading it. This book is so freaking special to me, okay? Like you have no idea.
I'm still trying to convince my library's book club to read this book. They are taking way too damn long to just say yes, already.
I feel like I sprained my ankle yesterday so I'm wearing an ankle brace today to see how it goes. I may wear it to work as well so I can have people leave me along with wearing comfortable shoes more often.
Oooh I also signed up for the FTF Closet subscription since that's one of my favorite plus size clothing brands and they just started doing a subscription with it! Kind of like Gwynnie Bee where you can rent out some clothes for an unlimited time and you only pay a monthly fee and if you want to buy the clothes you pay a super discounted rate? Yeah but I like this brand way better than some of the clothes I was getting at GB so I'm gonna try it out and see how it goes.
Mark and I also had a pretty good date yesterday. We went to get all you can eat sushi, had crepes for dessert, I read a little bit before we had to go to my office and then watched the Grand Illumination Parade downtown! Honestly, a lot of us were worried that they were going to cancel the parade because of the weather but they still started on time and it turned out o be really great! It basically stopped raining for the parade and then went back to raining afterwards. It was fun. We watched it in my work neighbor's office so we weren't outside in the freezing cold. All in all, a great Saturday.
I can't wait for the Thanksgiving holiday weekend because I plan on catching up on a lot of reading as much as I can. I also hope to do more of my home library catalog because I haven't even really made a dent in it. It would be nice to see really how many books I have and what those titles are when they are hiding behind the others in the front.
I feel like I didn't really watch much because I was trying to work on my reviews and read more. But I did watch a little bit of My Country again. Still the first episode though because I'm trying to have Mark watch it with me.
Oh wait! No I actually did watch some stuff. On Disney+!
Zenon and The Three Caballeros!
Yeah I just haven't been able to really enjoy music at work lately. My head is just all over the place and it's killing me.
But here was something that I liked that I got to listen to for a bit. It was the only one that I was able to listen to for at least a little bit before I had to just put my head down at work.
I'm also being haunted and even Mark is freaked out because he doesn't know what I'm seeing. I'm freaked out.
Pray for me, fam. I keep seeing this dude in the closet and neither Mark or I know who he is.