Okay, I am so freaking thankful that I found Honey Magnolia PR! This is my first blog tour with this company, and I definitely hope it won't be the last. Thank you so much Tia for this opportunity, and I hope you enjoy my post!
She was the only woman he wanted. He was the one man she couldn't trust. ; Will this unsuited pair clash? Or is it a…
Sophia Kent used to be a badass knife-wielding chef. Nowadays, she's lucky if she can remember to put on a bra. Between the move to Portland and unpacking boxes, she's glad there's only one name on the title. Unfortunately, at the door there's a gorgeous messenger with a document claiming she's not the rightful owner.
Dead-set on getting his grandmother's house back, real estate investor Everett Monroe is determined to see the thief go down, even if he has to deliver the summons himself. Only, the beautiful mess at the door is charming, sexy—and nothing like the man whose family's been feuding with Everett's for generations.
He doesn't know whether she's a pawn or a player, and she doesn't know he's not just a messenger, so after a few "chance" meetings, when she enlists his help to find a location for her restaurant, he agrees. After all, in thirty days there's going to be a hearing granting him ownership and she'll be long gone. Except, somewhere between sunset mountain hikes, brilliantly lit musical bridges, and picturesque Japanese Gardens, a dangerous attraction weaves its way between the secrets and lies. Forced to confront the truth, Everett must ask himself what good a home is without the one you love to share it with.
AUTHOR SITE | FACEBOOK | TWITTER | INSTAGRAM | NEWSLETTER | PINTEREST | GOODREADS | BOOKBUB
Mia Heintzelman is a graduate of the University of California, Berkeley and the University of Nevada, Las Vegas. She is a Chicago native who always has a book in her purse, loves to pair sweet and spicy tea with fluffy socks, and can't go wrong with polka dots and pearls. She lives in Las Vegas with her husband and two children.
Disclaimer: I voluntarily read and reviewed an advanced copy of this book. All thoughts and opinions are my own. Thank you to Honey Magnolia PR and Levi Lynn Books for this free copy. All quotes in this review are taken from the Advanced Reader Copy and may change in final publication.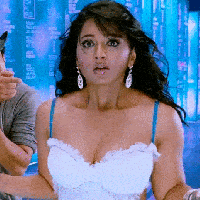 I'm a romance novel newbie, and I so appreciate Honey Magnolia PR giving us the heat level immediately when they let us know about the book. So I kind of knew what I was getting into when I signed up for it – even though I totally was in shock when I got accepted to read this one. I mean the level was "sensual" and I don't think that was the highest level from some of the other ones that I saw. But I still wasn't anticipating some immediate pokey pokey things upon first sight!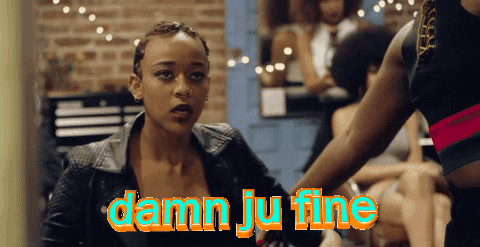 This was basically Sophia and Everett when they first saw each other – even though Everett was there to serve her papers because his family freaking hates her ex-husband's family, and while the papers were meant for him, they ended up going to her. So… yeah that was pretty funny but sucked at the same time.
I was honestly already rooting for Sophia from the beginning of the novel because she was at the end of her divorce and was going to start a new life away from her old one. I was super proud of her for wanting to clean the slate already, even though her mom didn't want her to leave what she was already used to. I mean, do you know how hard it is to actually take action to put yourself in a completely strange setting and somehow survive and boss up? That's exactly what Sophia was about to do, and it didn't even seem like she was afraid! I know she was though, and I feel like she put on a semi brave face, but I don't know what I would do if I were in her shoes.
I also couldn't help but feel bad for Everett too. I understand wanting to get revenge on a family that just messed up your whole life, and that's really what he wanted to do when he first met Sophia. It wasn't directed to her, and I don't think he was really expecting her to have cut off all ties from her ex and his family, but that whole thing was pretty much a failure for him because he wasn't able to make the EX feel like the crappy person that he is.
So while I was totally not prepared for the inner man talk of Everett basically getting turned on by Sophia and her braless boobies – she was in her own house, I don't even blame a girl for that – I thought that this was such an interesting introduction to Heintzelman's novels. I'll have to check out the first book in this series, and I'm curious to see what comes out next!
This was so excited to interview Heintzelman for this book! This was honestly a book that I had been looking forward to reading and was so hoping that I got accepted for this tour, and then to get to do an interview along with it just totally made my day! Check out the Q&A I got to have.
What was the inspiration of your "All Mixed Up" Series?
I love the idea of love happening when you aren't ready. The plan you had of romance showing up at the right time is tossed to the wind and you're all mixed up about it. Post-breakup, post-divorce, when your life is turned upside down and you're just about to give up altogether, and of course that's when love shows up. All three books in this series (possibly a fourth from Nico's perspective from Mixed Signals), the women are thrown into the fire and fighting to blow out the flames the whole way instead of fanning the sparks.
What book is currently in your purse right now?
On audiobook – I'm Not Dying with You Tonight – Gilly Segal and Kimberly Jones
Two paperbacks
Twice in a Blue Moon – Christina Lauren
The Bromance Book Club – Lyssa Kay Adams
Kindle – The Wedding Party – Jasmine Guillory
Just finished The Idea of You by Robinne Lee and I cried my eyes out, so I needed something a little more light-hearted.
What a coincidence that I have The Wedding Party on my list too!
Have you ever used your relationship as inspiration for your characters?
In a roundabout way, yes. Love came for me after thirty and I was just about to toss cupid the middle finger, then my Prince Charming-ish showed up. So, again, the love showing up when you least expect trope played a role in the All Mixed Up Series.
Who are some authors that inspired you to be an author?
I love to read. My TBR pile is wide and high. I wrote my first book in the third grade and won a trophy for it. I told a family member I wanted to be an author when I grew up and was the idea was instantly shut down because "authors don't make money." It took me a while to come back around to my dream, but when I did, it was Oprah and her bookclub first, who made me feel like I need to get back on track with my dream. Maya Angelou lead me to poetry. Then, it was Emily Giffin's women's fiction books with elements of romance, which helped me figure out my genre and what types of issues I wanted to write about. Now, I'm part of a tribe of inspiring authors, who make me want to keeping pushing my way up the mountain.
Which character would be your best friend? Sophia or Everett?
Definitely, Sophia. She cooks amazing food, loves horror movies and ice cream, loves a good group of girlfriends, and has great taste in guys. She's a badass and doesn't know it.
Describe this book in three words.
Second chance home.
What's coming up next for you?
So much good stuff. Mixed Match is out on the 26th of this month. A week later, I'm joining some of my favorite authors for a massive book giveaway. I'm giving away my first Christmas novella, Wrapped Up in Beau.
Next year starts with a dark romance in a Valentine anthology, Hearts of Darkness, followed by Mixed Emotions (book three in the All Mixed Up series) in April. Under my pen name, Emmaline Zanthi, I'm going to release two more steamy novellas. Later in the year, one more full length novel, three novellas, and a new venture with an author friend where we'll be a writing duo.
I can't even wrap my mind around all the good things coming.
Thank you so much for being a part of my journey.
Me after reading this book pretty much. But seriously what kind of heat level do you guys like to read when it comes to romance? If you do read romance novels? I don't usually go for straight romance novels, so I really took a chance with this one. Should I expect draw dropping thought processes like what I shared? Even when it's not "erotic"? Let me know, fam!