Title: A Gentleman in Moscow
Author: Amor Towles
Genre: Historical Fiction
Format: Paperback
Length: 496 pages
Publisher: Penguin Books
Publish Date: March 26, 2019
Death, Violence, Attempted Suicide,
Depression, Post-Revolution
Personally, I probably should have started reading this book as soon as the other meeting was done, because I did not give myself enough time to read this. But alas, at least I can learn from my mistakes. Even though I did this last time because hello? I only finished it minutes before the meeting started. But, I'm glad to have been able to go to a second meeting for this book club because that's usually my problem.
Don't forget to see my recap of the meeting after my review. Thanks for staying for the long haul. I know this post is going to be long, but it may be well worth it, you know? So, thank you as always.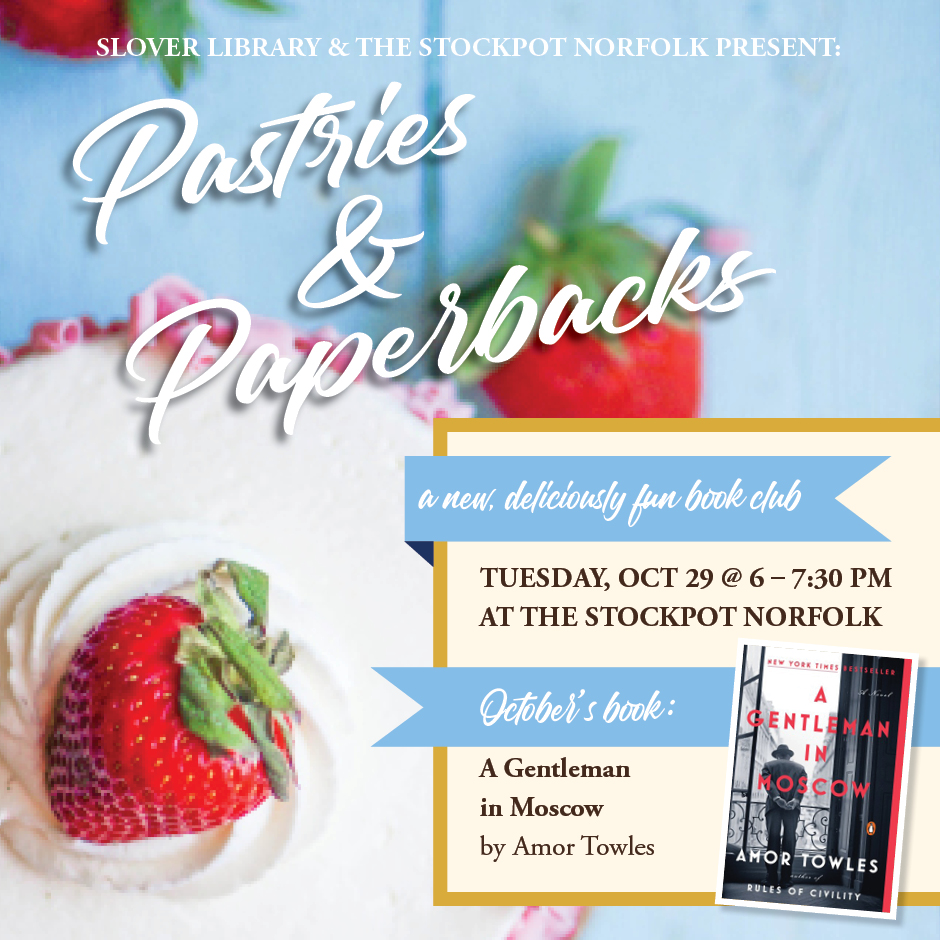 Is being stuck in a hotel for the rest of your life really that bad? Especially when you have no home to go back to?
How is the author going to portray the dude's entire life in the hotel without making it sound boring?
Would he

really

get shot if he stepped out of the hotel? Even just to get some sun?
This doesn't sound like something I'd be normally interested in, but I'll give it a chance.
Count Alexander Ilyich Rostov is our main character, and for someone who is under house arrest for the rest of his life basically, he still has such a positive spirit and attitude towards people he encounters. Seriously, if I had to deal with even half of the people that he had to, I probably would have beat them up. I'm not a nice person, but he is a gentleman through and through. You can't help but like him. Those that are his friends or know him well enough will call him Sasha, because that is a nickname for Alexander, so don't get confused if you see him being referred to as Sasha randomly. It makes sense in Russia, so don't argue.
Nina Kulikova was a little girl that had inquired about the whereabouts of the Count's mustaches, as there was an incident surrounding it, and she wanted to know the answer. She makes an appearance throughout the book at different stages of her young life, after her and her father end up finally leaving the Metropol. She becomes the Count's main companion during his early years of house arrest. She was extremely smart, and had a passion for learning. The last time the Count ever saw her was when she confided in the Count and asked him to watch her daughter Sofia while she tried to find her husband. Her final whereabouts are unknown.
Thereby Sofia in essence became the Count's daughter, as he ended up raising her from the moment her mother left the Metropol in search of the rest of their small family. She was as smart as her mother, but also very different in her mannerisms. With the rest of the cast in the hotel that the Count has grown to know and befriend, they end up forming a sort of family that helped watch and raise Sofia into a loving, beautiful and amazingly talented and smart young woman.
After a trial about a poem that the Count wrote, he was deemed a Former Person (since he was born into aristocracy and had money from his family and a privileged life compared to most of regular Russian citizens) and was sentenced to house arrest at the Metropol Hotel under pain of death if he were to ever leave. The Count was maybe in his twenties when this book started? Or a little older than that, so having a life sentence to stay in one place for the rest of his life would sound like a horrible fate.
So here is the tale of how the Count tried to make the best of his house arrest, and his interactions with the various people that either worked or stayed at the hotel during his time there.
I personally liked the Count and how he seemed to have grown into a great father figure for Sofia. I know that he certainly wasn't expecting to have to care for a child that wasn't even his own, and one that he hadn't really known before coming into his care, especially since he and Nina weren't necessarily close as she grew up outside of the Metropol. Ugh sorry that was a long sentence again. I loved that no matter what his circumstances are, or how people treat him, he never treated anyone with any form of disrespect or animosity, even when they deserved it. *Ahem* The Bishop *Ahem*
For the first half of the book – which I know was done intentionally by the author but still – I was not sure if I was going to finish it. Why? Because it just felt like the story was dragging on, and that there really wasn't much of a story. I know I was a little skeptical at first when I read the synopsis of this novel, trying to figure out how an author could create a long book that deals with someone's house arrest. I mean… luckily the Count wasn't stuck in his home at Idlehour, or he may have actually gone insane. No human interaction at all would have been the breaking point. But being in a hotel, he has access to so many different people throughout his time there, and he would only be isolated if he stayed in his attic room.
I also personally was not a fan of the prose. It was too flowery and descriptive for me in the beginning. Again, it seemed like most of my dislike was for the beginning of the novel, when it seemed like the Count was slowly letting the house arrest get to him. I could feel that his resolve was failing, which had to have been the point.
I didn't end up taking notes of the quotes that I liked, which super sucks because I'm trying to find one that both book club and I found very… profound or whatever. Well I liked it, but I can't find it right now, so oops. Basically it was about how who knew that the Count would end up being the luckiest man in all of Russia when he was sentenced to house arrest all those years ago.
But here was another quote that I thought about, because I feel like it was the main theme of this story, and that it got me to think about all those times that I felt like giving up or staying negative in my thoughts.
Despite the Count knowing this for many years, I feel like he really needed a reminder of why this line was so important for him. I'm just really glad that he was at the place that he needed to be, at the time he needed to be. And that is more explained in the story, so no spoilers from me.
Despite me including this section in this review, I feel like I may have done more of this part in the recap. So please feel free to check below the review for the recap, because I think I went super deep into my thoughts and some of the discussion points there. Let me just say that it was pretty interesting, and I know that next time I need to read the book as soon as possible.
Well, I'm glad that I did end up pushing through on this novel. Based on the discussion of those that did end up finishing the book, they had let me know that it got better, and I felt like maybe I would enjoy it. Well, I did. I felt like there was so much of a history dump in this book about post-Revolutionary Russia, and honestly I'm okay with that since I personally never fully looked into the facts. It was cool to read.
Although I did not end up finishing the book on time, I made sure to go to the meeting so I could participate in the discussion and hear everyone's thoughts on the book. I'm glad I did because I feel like hearing what will happen in the book is making me more excited to get through it. I will say that before I went to the meeting and heard about some of the events that take place later on, I was close to not finishing it.
I also was the studious book club member and took some notes on what we discussed at the meeting, although I probably won't put much of it on here because of the spoilers. I'll try to put some general thoughts though, since this is part of the recap. Did you see my meal for the night? I went with a porkbelly taco, and the themed drink of the night was a Red Russian, so I had that. I usually don't drink before I have to go to work again, but I was feeling happy I guess. Plus by the time I did end up finishing it, the ice diluted the vodka, and I barely tasted it. It was good when I first tried it though, and I'm so glad that the staff at The Stockpot Norfolk (especially Amber who created the drink for the night) always treats our group so well.
I think I may have known a little bit about this before the meeting, but the Hotel Metropol in Moscow is a real hotel! So maybe I didn't completely know about it, but I was so glad Ms. Bryndis from Slover Library got to show us some pictures of the lobby and the restaurants. I don't have the book in front of me right now, but it's the main restaurant in the hotel that Count Alexander would always go to. I'll share some of the photos here, but if you want to see more, feel free to check out TripAdvisor!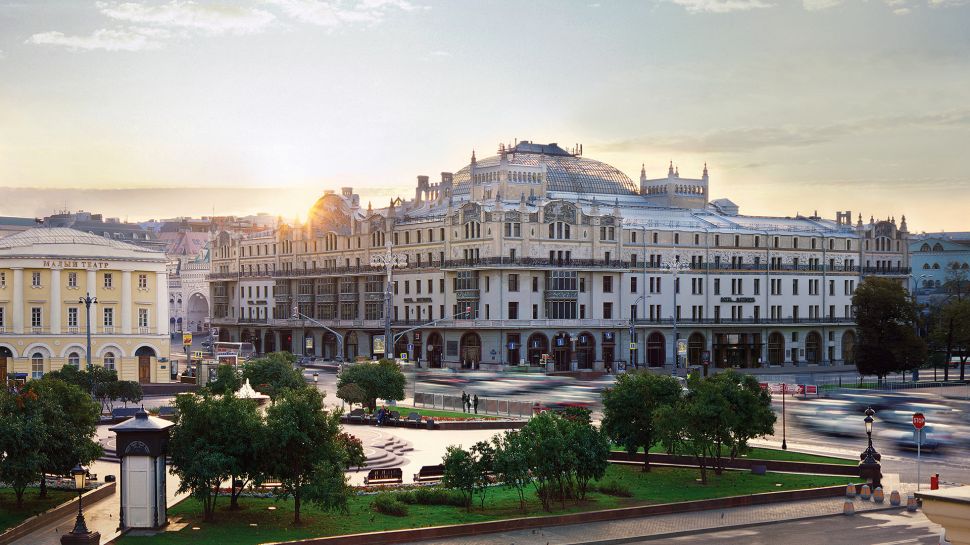 She only showed us the restaurant, but I wanted to include a photo of the exterior as well, so you can get a better idea of what the Count had to live in during his "house arrest" in the Metropol. It seems huge, right? Imagine actually feeling trapped in one of the most expensive and beautiful hotels in Moscow. I don't know if I would feel trapped, honestly.
I feel like there may have been a little less people at this one, but I will say that I was one of TWO Black girls at this meeting, so yay for improvement! I was able to talk with her a little bit before the meeting to see what she thought of the book, and I'm excited to see her at next month's meeting since she already read the book. Let's hope that we are both there.
A lot of the consensus between everyone – except for me – was that they loved the flowery and descriptive prose in this novel, because it matched exactly how someone like The Count would speak and describe his world. Knowing that he is a Gentleman, and liking his personality throughout everything that I read so far, I would agree with that. I just personally have a hard time connecting with that kind of writing. However, I was able to appreciate it after one of the members talked about how the writing really gave a beautiful glimpse into what the culture was like for the people of Russia, and what they were trying to sustain even though the Bolsheviks were pretty much keeping them from doing so. While their entire world was being torn apart and people were dying, this type of prose gave a glimpse into the sanctuary of what their Russia was like, and what they were trying to hold on to. I thought that was beautiful.
I also wanted to bring up that because there was a scene about an attempted suicide in this novel, we had a guest from the Sarah Michelle Peterson Foundation, which deals with suicide prevention in teens and adults. They initially focused on teen suicide prevention but have since expanded their reach. They provide resources and prevention training programs. I have included the link if you were interested in looking them up. I plan on seeing what kind of volunteer work I can do for them, or what kind of programs I can participate in.
The final discussion point that we had at the meeting was about what we would do if we were in the Count's position. Would you want to live out the remainder of your days isolated to the grounds of The Hotel Metropol without being allowed to go outside under pain of death? Or would you risk it all and live your life as a "former person" and try to escape Russia with your life?
I feel like maybe the Count was pretty lucky that he was isolated to one of the best hotels in Russia. At least he was able to leave his room, got to eat amazing food, had all of the staff and guests there for human interaction, and had some sort of comfort in some of the items that he was able to keep with him. If it was that or risk dying, I may end up choosing to live in the Metropol. There's a sense of security with that, and I don't feel like I'm brave enough to risk escaping without getting caught.
What would you pick? Let me know in the comments, and I'd love to hear your reasons for why.
Sorry that my recap was again way longer than the actual review! Since I actually took some notes and had an idea of what I wanted to talk about for the recap, the words kind of just flowed out of me. That hasn't happened in so long, and it just felt amazing to be able to write without getting stuck, even if it was just a recap. I hope you enjoyed reading both the review and the recap, and I'd love to hear your thoughts on these kinds of posts. Does it work better together? Should the recap be a separate post? Let me know, fam! I appreciate you all so much.