Thank you so much to Shadow Mountain Publishing for reaching out to me to participate in this blog tour! I adore cozy mysteries, and not only does this one have a Christmas feel to it, but it has a culinary aspect to it as well! I think that is such a cool combination, and I was so thankful to be asked to be a part of this tour. Stay tuned for my review in this post, and I'll see you at the bottom!
This Christmas, Sadie Hoffmiller Cunningham is making a list and checking it twice. For the first time since she and Pete married five years ago, their combined families are gathering for the holidays in Fort Collins, Colorado, for a party that would make Santa and Mrs. Claus proud.
She just has to bake the famous Cunningham Candy Cane Cake, make sure the looming snowstorm doesn't derail everyone's travel plans, and oh, yes, solve one teensy-tiny mystery before the big day.
At ninety-four and nearly blind, Mary, Sadie's friend and neighbor, knows this will be her last Christmas. When Sadie learns that someone has stolen antique Christmas ornaments from Mary's tree, she vows to find the thief, no matter what. The ornaments had been appraised at more than $40,000, but they were worth even more to Mary, who had intended to bequeath them to her great-granddaughter, Joy, as a final gift.
With Pete in Arizona wrapping up a case of his own, it's up to Sadie to question the residents of Nicholas House, where Mary lives, and deduce who had the means and the motive to steal heirloom ornaments during what should be the most wonderful time of the year.
When stories of other thefts surface, Sadie feels like she's creating a "naughty" list that could rival Santa's. Identifying the thief, recovering the ornaments, and restoring them to Mary's tree in time will take a Christmas miracle—and maybe a few extra-special cookies.
Josi S. Kilpack is an accomplished and prolific author of nearly two dozen novels including the Sadie Hoffmiller Culinary Mystery Series. She has won multiple Whitney Awards for Myster/Suspense, Romance, and Novel of the Year as well as the Utah Best of State Fiction Winner. She lives with her family in Utah.
Follow the author on Instagram @authorjosiskilpack
Disclaimer: I voluntarily read and reviewed an advanced copy of this book. All thoughts and opinions are my own. Thank you to Shadow Mountain Publishing for this free copy. All quotes in this review are taken from the Advanced Reader Copy and may change in final publication.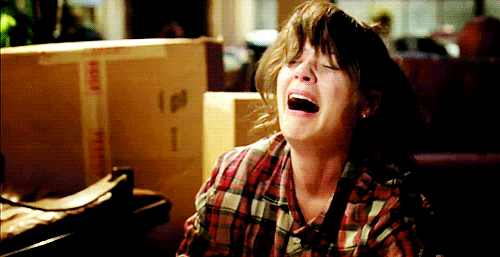 Okay, wow! I was not anticipating getting so much feels about this book but Kilpack and Shadow Mountain definitely tricked me! Possibly in a good way, too.
Luckily, this book can be read as a standalone – although there are twelve other books in this series that should be read in order. This one looks like it takes place five years after the events of the original final book (based on the author's note back in 2014, Wedding Cake was supposed to be the final Sadie Hoffmiller book). I guess that's a little bit true, since in this book she goes by Sadie Hoffmiller Cunningham – she was married in the last book, after all.
But anyway, I'm crying about this book because:
Sadie and Mary's friendship (especially Mary) reminds me of my grandma and her sisters. Every single time my grandma gets together with her sisters or her friends from the Senior Citizen Center, this is what they remind me of.


Seeing Sadie's friend Mary having to live on her own in hospice like center, pretty much blind but still as independent as she can be, also reminds me of my grandma. My grandma is so proud of everything that she can do on her own, and I know that she would not want to live in a hospice if she can help it. For the most part, she is pretty healthy, just old and parts of her body is finally feeling the effects. She's not as old as Mary – according to this book, Mary is in her 90s – but she's getting there.


Mary and Ivy (Mary's daughter) have such a strained relationship because of how Ivy behaved as a teenager and young adult that I know Mary is already over trying to get close to her daughter. To Mary, it seems like a last minute attempt at trying to be close, but Mary is not having it. It hurts to see that because – again – I think about my grandma and some of her kids that behave like Ivy and it seriously hurts me!
Okay. Enough crying, right?
From a lot of the other reviews that I saw about this one, very dedicated Sadie fans were so glad to be back in this world, and said that Kilpack definitely brought back vintage Sadie vibes. That is so great to hear, especially since it's been many years since the final book. It definitely makes me want to try this series out for myself, and see everything that Sadie had to go through before this book takes place.
Not to mention that wedding! She mentioned that her husband got shot?? I was not expecting that.
All in all, I think this was such a sweet read, and while I personally didn't agree with Sadie's thoughts on the material stuff – I was more on Mary's side when it came to her Christmas Tree ornaments – I appreciated being able to follow a full fledged adult in a mystery series. I'm so used to reading about young adults, teenagers, and maybe early 20 year olds. Nothing wrong with that, but I remember somewhere that some of us book lovers made a joke about how would a story be different if the MC was a grandmother, who already went through their identity crisis, grew up, and just knew how to handle life. This is what that book reminded me of. Sure, Sadie was shown to have almost crippling anxiety issues, but it wasn't enough that she could not solve the mystery, especially since she had solved at least twelve others before this. She was human, she had human issues, and she wasn't perfect. It made her character that much stronger and believable, in a way that I felt was needed in a book like this.
Thank you so, so much to Shadow Mountain Publishing for sending me a physical copy of this book. I'm pretty sure I'm going to visit Sadie every time I'm missing my grandma – after I call her of course and tell her I miss her – and think about how bad ass she would be solving mysteries and making delicious food.
OH!
Speaking of, this book comes with recipes! So if you're a baker or like to be in the kitchen trying new things, definitely find the recipes online at Shadow Mountain Publishing, or be a real rebel and get the book to try it out with the goodies. It works out.