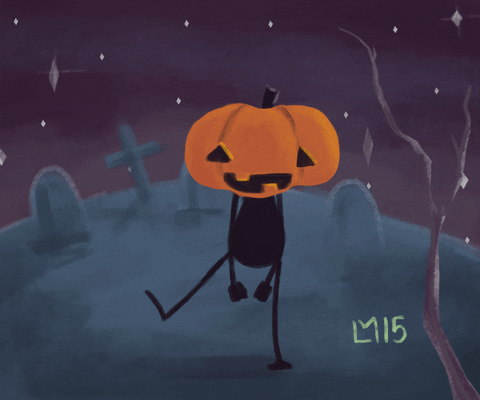 Thank you to Sam @ Fictionally Sam and Clo @ Cuppa Clo for hosting this year's Bookending Autumn 2019 series! Click on the Bookending Fall Icon to see the announcement page.
Today's prompt is hosted by Haley @ The Caffeinated Reader! 🥰
13 Books &/or Movies to get into the spirit of Halloween/Day of the Dead/Samhain/All Hallow's Eve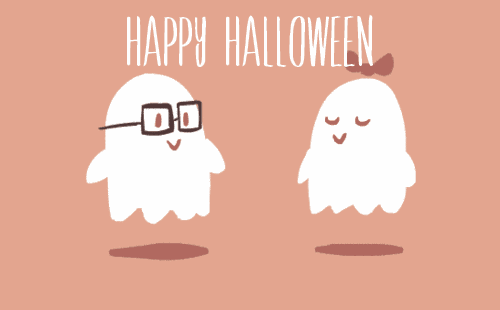 Oh man, thank goodness I can choose more than just books because we all know we gotta include some movies in the mix!
I know I literally just finished this book last night but being able to see a bunch of different ghosts that aren't trying to kill you all the time does give me Halloween vibes. Not all ghosts are bad, my friends. Some just can't move on.
I may be a basic witch because anything that has powerful witches in it – whether it's movies, books, or TV shows, that always gives me Halloween or spooky vibes because I just want some damn powers, okay? And if I had the power to make some bomb ass wine? Maybe I'd actually drink some.
So I'm still slowly making my way through this book – it's not boring or anything, I just keep drunk reading at night apparently and can't see my kindle straight – and all the vampires and werewolves and preternatural beings in Jolly Ol' London is just great. Totally smashing.
The creep factor in this one was up there, man. Plus all the death and the curses and ughhhhh. This was good.
And of course this one because witches on witches on witches, fam.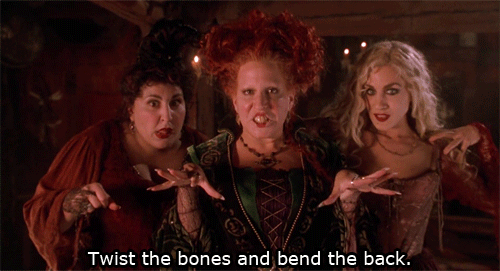 You really think I wouldn't have included Hocus damn Pocus in this list? It's one of my all time favorite movies and there's no freaking Halloween without watching this at least 13 times. Get it, 13. *hehehe*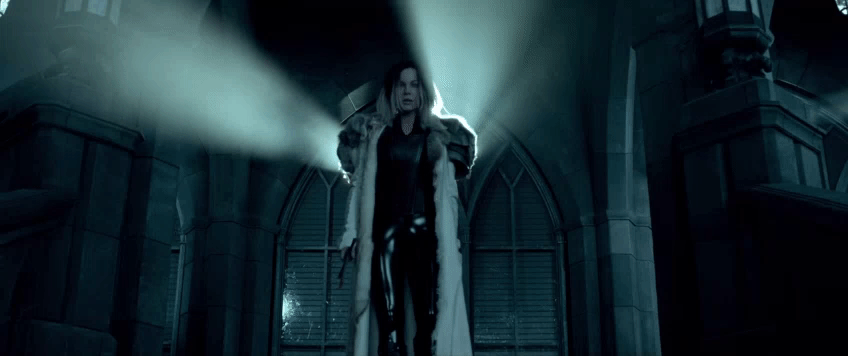 Vampires and werewolves always gives me Halloween vibes because hello? Magical creatures that are sworn enemies and they get to battle it out for centuries? I mean, imagine if they actually worked together and took over the human race. I mean what? No, don't do that.
I don't acknowledge there was a 4th one, because no way are you changing the actress that plays Marnie out like that. Out of nowhere too, like what a betrayal. Never even watched it. Not worth my time. But the three? My favorite. And brings back so many good memories.
Okay look, literally all of the main women in this movie were damn babes, okay? Especially Kate Beckinsale even though I don't have a gif of her right here. I needed to include some of Dracula's brides because oh my gosh. Their dresses, their makeup, their hairrrrrrr.
Oh, I guess Hugh Jackman was hot in it too. I like this movie.
I could not get over this show, and even though there weren't many "Halloween" themed episodes in this show, being able to follow the adventures of three powerful witches was always a great time. It still gave me Halloween vibes no matter what.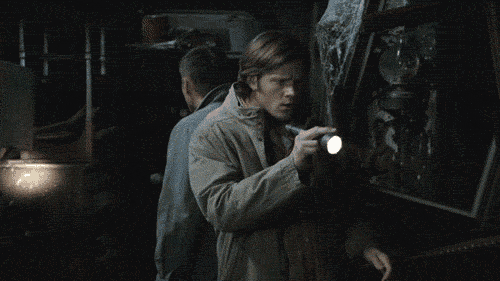 Of course I'm including my two favorite hunters in the entire world. Although I have already sworn my life to Dean Winchester, so please don't try to fight me on this. I love him, he loves me. We are soulmates. No arguments.
Literally, living in Sunnydale was like living in a Halloween horror movie 24/7, and thank goodness all those people had Buffy and the Scoobies to save their asses even when they didn't realize it. They so took everything for granted.
I love this reboot, okay? Yes, I loved the original, but I need more powerful female characters that aren't always white, okay? Like, yes the Vera girls are freaking amazing! Yeah, I'm bummed that out of all the three girls, only Mel's actress is actually Latinx, but knowing that all three of them are POC (Maggie's actress is Biracial – Black & White and Macy's actress is Afro-Caribbean) and that makes me so happy to see parts of me on screen as NOT a side character, NOT a comic relief, NOT a villain.
I thought I was going to have a hard time coming up with 13, but when I split it up and did one item for each section, I actually had to figure out where my 13th one was going to be. So, yay me for being awesome and coming up with 13 Halloween-vibe stuff to share with you all.