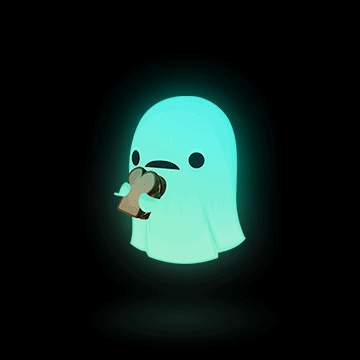 Thank you again so much Entertainingly Nerdy for showing me this prompt post on Twitter, and thank you so much to the amazing Jenniely for creating this last year!
So I personally don't like ghost stories because I'm the biggest scaredy cat in the world – which I have mentioned a lot of times so you already know this about me – but I'll post the books that I read about ghosts that I was okay with reading. It won't be a lot, unfortunately.
Surprisingly I actually was able to read this because Anna was not as bad as I thought she was going to be. Yay Anna.
There actually is a ghost in this one! Crazy, right?
The Hogwarts ghosts totally count, okay? Like, all of them.
If I remember right, there was like a necklace or something that would show the past, and there were kind of ghosts involved with that so I'm just going to count it.
Also oops. I noticed I wasn't really ending my posts with anything, so that's my bad. I can do a little better now that I'm sort of awake and planning these out a few days in advanced?
Shout out to me for keeping up with Blogtober so far though, right? I would not have imagined I would have remembered or even wanted to keep this up, but I'm doing it!