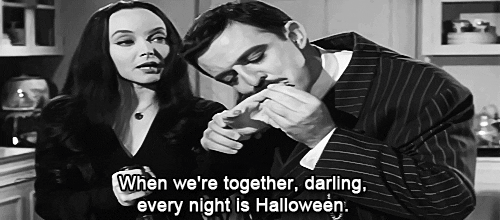 Thank you to Sam @ Fictionally Sam and Clo @ Cuppa Clo for hosting this year's Bookending Autumn 2019 series! Click on the Bookending Fall Icon to see the announcement page.
Today's prompt is hosted by Meeghan @ Meeghan Reads! 🥰
Autumn is for walks in the brisk air, drinking lattes, wearing matching scarves and hats, jumping in piles of leaves… wait! Is this sounding a little tropey to you? Let's talk about some of our fave (and not so fave) romance tropes.
Tropes again! I can't do tropes all the time, man!
And romance tropes too? Oi, vey.
I'm going to go with Friends to Lovers as a favorite because I love when couples have a great friendship before they go into the lover territory. A lot of times, I feel like if they know each other on that kind of level first, it seems to work out better in the long run. Not always but when it does, it's great.