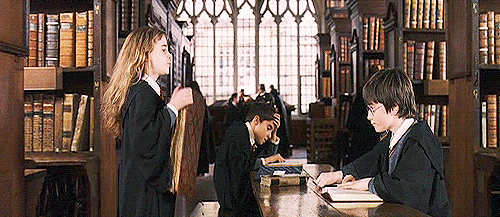 Thank you to Sam @ Fictionally Sam and Clo @ Cuppa Clo for hosting this year's Bookending Autumn 2019 series! Click on the Bookending Fall Icon to see the announcement page.
Today's prompt is hosted by Meeghan @ Meeghan Reads! 🥰
Fall is back to school and you need to organize a study group. Pick eight characters and discuss which subjects they bring their expertise to.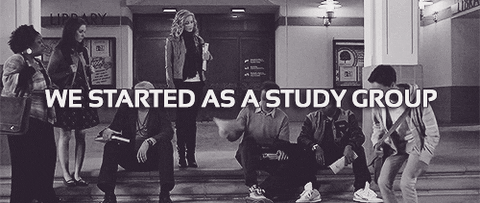 Holy Batman! Eight whole characters? Okay… this is gonna be hard but I'm going to try.
Is there anything that Hermione isn't an expert at though? Like I would go to her when I needed a real kick in the ass with studying, especially if it was something that I wasn't understanding and hope that she would be able to help me understand it so I could at least pass. She's just the all around student that would get us straight, you feel?
Stella may be like 30 or so, and making huge bank, but she knows her stuff in economics, and that was the one subject that I just did not like. I'd ask her to help me on that subject a lot, and maybe she could teach me her ways. She would also be the one to make sure that we didn't stray from our econ work because she loves it so much and can stay focused on the algorithms and puzzles for hours. We need to remind her to actually eat though.
Nix knows her history and her mythology. She needs to in order to travel all over the universe and across the timelines. Sure, she may not always remember if a certain phrase was used during a certain time period, but you try to remember every single piece of information about the different places you go to on a regular basis and see if you can keep everything straight.
She can teach us more of maternal duties, like how to help a pregnant lady stay healthy, be a mid-wife, stuff like that. We may think that won't be important because of technology and medicine today, but you never know when you may need it. Plus if she could teach me how to massage feet as well as she can, maybe I can get my damn husband to do it well too.
I mean she can teach us how to be primo assassins, you know? We are living in a dystopian world, gentle friends. We may need her special set of skills.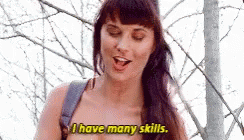 I mean have you seen how physically adept he is, and how smart? I'd love to learn how to be agile like him. Plus his dexterity with weapons. Oof.
He's pretty smart too, and I feel like he could teach us how to lie. He did a pretty good job at it when he went undercover. Not like lying all the time is a good thing or anything, but it may come in handy when we need to overthrow the government.
**apparently nobody really drew fan art or anything for Nedra, which is a shame, but I love the girl on the cover so I'm picking her.
She's a natural at alchemy, not just necromancy but even that is freaking amazing. I'd want her on my side. She's smart and studious too, and I think I'd make good friends with her.