I like em big.
I like em chunky.
I like big books and I cannot lie?
Thanks Mandy for the fun topic this week!
And no, I can't read big books all the time, but I can least share some of them with you guys!
So I'm doing a group read for this one now, and I'm listening to the audiobook because this book is freaking huge, and I can't handle carrying it around with me all the time. But I do have the physical book in case I need to take notes or if I want to re-read it. If I ever end up doing that. You never know.
I got this because I was supposed to read it with my roommate and then I never ended up reading it. I don't know if I will end up reading it, but at least I have it just in case, and hey it counts for this week's prompt so cool beans!
Haha sweet this just made it so I can include it! I still have to read the first one of course, but at least I have this ready to read!
Okay Pierce Brown keeps making his books bigger and bigger, and I'm kind of scared to see how long the last book is going to be. If I even get that far because I still haven't read Morning Star. But don't call me out on it. I told you have an issue finishing series.
Okay wow for some reason I thought this was way bigger because it's so hefty sitting on my shelf? But okay… a little over 500 pages, but it totally counts.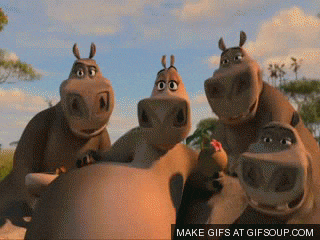 OMG I haven't watched Madagascar 2 in so long but that whole thing was hilarious. Does anyone else remember watching this?