I keep forgetting to post these on Sundays so I'm just not going to expect myself to post it on a Sunday anymore.
Watch me remember this coming Sunday and I post it on the correct day for once.
The Book Blogger Hop was originally created by Jennifer @ Crazy-For-Books in March 2010 and ended on December 31, 2012. With Jennifer's permission, Billy from Coffee Addicted Writer relaunched the hop on February 15, 2013. Each week the hop will start on a Friday and end the following Thursday. There will be a weekly prompt featuring a book related question. The hop's purpose is to give bloggers a chance to follow other blogs, learn about new books, befriend other bloggers, and receive new followers to your own blog.
Book Blogger Hop @ Coffee Addicted Writer is a weekly writing prompt for you to answer on your own blog. Prompts are posted well in advance. This week's question from Maria @ A Night's Dream of Books is:
Have you ever read a library book you loved so much, you just HAD to own it, so you bought a copy for yourself after returning the library book you had already finished?
Just kidding.
I am pretty sure that I did? I just… honestly don't remember what it would have been.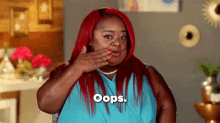 Maybe let me think about it and get –
OH WAIT!
I REMEMBER!
I just bought this one like super recently after constantly talking about it with some discussion posts. So there you go! I found one.
What about you??