It's a three day weekend for this mermaid, and I'm spending it by reading as much as I can. Oh, and I may or may not be trying again to watch Shadowhunters in between books. A girl needs a break from reading, sometimes.
Although I have noticed that I haven't had an actual meal since Friday afternoon. I think that's bad.
I love Destiny @ Howling Libraries so much, and thank you so much to this lovely soul for hosting and creating this weekly meme.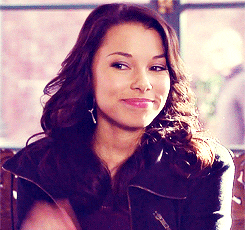 Like I said, I was adding things left and right BUT I do think that I am almost done with my clean up! I didn't think that I'd ever get that far, but I guess I'm slowly getting better at being more intentional about my TBR. I think after this one, I'll actually write about what makes me decide to get rid of it.
Whatever I said in my paragraph above was totally wrong.
I'm trying! I swear.
But seriously how can I stop borrowing books from my library until after I'm done reading all of my ARCs because… geez. I mean sometimes I do need a break from ARCs and I like to go back to my backlist but I feel like I'm not having a good balance. I've heard some people say that they read one ARC a week, and I think that's a pretty good strategy. I feel like I may need to do a little more to catch up though.
I hope you all have a great Monday, with or without a holiday break!