Title: Don't Say a Word
(Hometown Antihero #2)
Author: Amber Lynn Natusch
Genre: YA Mystery
Format: eARC
Length: 384 pages
Publisher: Tor Teen
Publish Date: September 3, 2019
Murder, Prostitution, Human Trafficking, Violence,
Underage Sex (implied), Adult Relations with a Minor,
Bullying, Retaliation, PTSD, Revenge Porn
None that I noticed. Correct me if I'm wrong.
Disclaimer: I voluntarily read and reviewed an advanced copy of this book. All thoughts and opinions are my own. Thank you to Netgalley, TBR and Beyond, and Tor Teen for this free copy.All quotes in this review are taken from the Advanced Reader Copy and may change in final publication.
I know I'm totally late in posting this review, and I appreciate you all being patient with me! I will say that this is a sequel, so if you haven't read the first one – like I didn't – you may want to. A lot of what is being referenced in this one will make sense from the first one. But it was still easy enough to infer what happened. On to the review!
Kylene Danners is still recovering from the events of what happened to her in the first book. Honestly, it was so much that I'm surprised that she's even still remotely functioning properly. You can tell that she's suffering from some PTSD, and rightly so if you know what happened to her. There seems to be more to this case than she thought – and while it's not the main case of her father being wrongfully accused of murder – there are girls disappearing from the school and nobody is saying or doing anything about it. Except for her. The author mentioned that she was inspired by Veronica Mars for this book, and I think you can totally see that with Kylene's character.
Cedric Dawson is a rookie FBI agent that somehow knows Kylene (remember, I didn't read the first one) and is undercover at her school as her ex-boyfriend. I do think there was something going on between them, although I don't think that's entirely appropriate? He's an adult and she's still in high school after all. He's a sarcastic asshole, but that seems to work out with Kylene because she can be the same.
Kylene is dealing with the fallout of the events of the first novel. You would think that her actually saving people from a drug dealer – even though he died in the process – would make people realize that she's a good person but no. Because this same person was an all star football player for the school, they all hate her because they don't see themselves winning the championships anymore.
Priorities, right?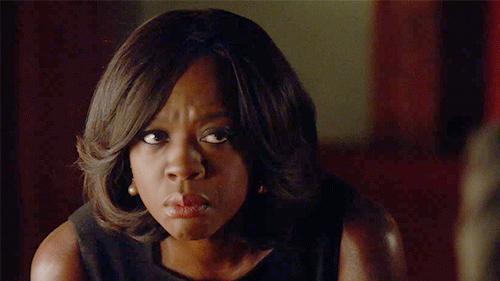 So besides that, apparently there is a prostitution ring going on in the high school, and almost all of the girls that were involved in have mysteriously disappeared. Nobody is saying anything. Nobody is doing anything. It seems like nobody really cares. But Kylene does. And she's going to figure out what's going on. Who's the person in charge and can she save any more girls from this cruel fate?
The friendship between Kylene and Tabby is great. I love that they are there for one another. I love that there's no competition for no reason between them. They just support one another. I mean, Tabby's dad may not allow her to hang out with Kylene outside of school because of what happened, but Tabby knows that her dad is wrong.
I also think that Kylene and Dawson actually work well together and I love their dynamic for the most part. I love working partnerships like this and they each play to their own strengths. Idk, I just really liked it.
Literally how almost every single male treats Kylene in this novel is atrocious but believable. I hate it so much honestly. It kind of reminds me of that Buffy episode where she defended herself from being sexually assaulted and the coach said that it's her fault because of what she wears. The swim coach. I freaking hated that mentality but it's so prevalent that I wouldn't have been believable if Amber didn't include it in there. It just made me so ANGRY.
OMG just thinking about that episode is making me angry.
I personally haven't watched Veronica Mars yet, but I totally can see how Veronica Mars fans would like this one. Kylene is an interesting character, and I do think that she is extremely smart. I'm curious to see if there are any other mysteries or cases that she will end up solving. I'm kind of surprised that she doesn't want to be an attorney, but maybe that's because she'd rather be a Special Agent. I think that would fit her better. Being out in the field rather than behind the desk doing research or in the courtroom.