Thank you so much Emily @ Emily the Book Nerd for tagging me in this! I've never been tagged on Twitter before for a post, and I'm so glad I found it. I highly recommend following Emily if you aren't already. I feel like sidekicks don't always get the recognition they deserve unless they are funny, but there's so much more to being a sidekick than just being comic relief. I can't wait to do this one and see what books or characters I come up with.
Thank you to the original creator of this tag, Mandy @ Book Princess Reviews. Definitely check both of them out if you haven't already.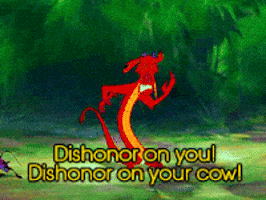 Mushu from Mulan or Olaf + Sven from Frozen
The Comic Relief – Name your Favorite Hilarious Character or your Favorite Comedy/Funny Book
Well I know Mushu. Never watched Frozen so I don't know about the other two. I would say that the character that has made me laugh the most was Tanner from Autoboyography. He was sarcastic as hell and like, I felt for him.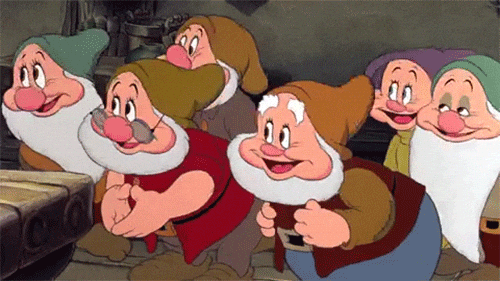 The Seven Dwarfs from Snow White
Favorite Group/Ensemble
NEON from Comeback. And they are an actual K-pop group! Just kidding, they are in the book, but I wish they actually existed. I'd go to their concerts and be one of their fans: GLO.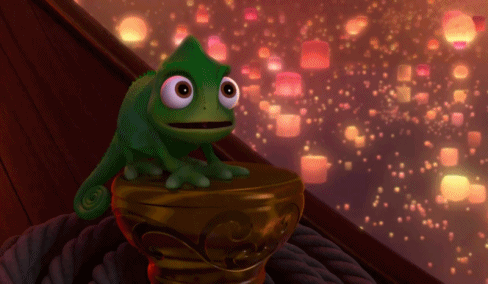 Pascal from Tangled
A Book that Started out One way but Changed for You
The first Wendy Darling book (Stars) by Colleen Oakes. I knew that it was going to be a twist on Peter Pan, but I guess it makes sense. Peter was never a good guy, despite what Disney wanted us to think. It was almost creepy. I need to read more of what happens.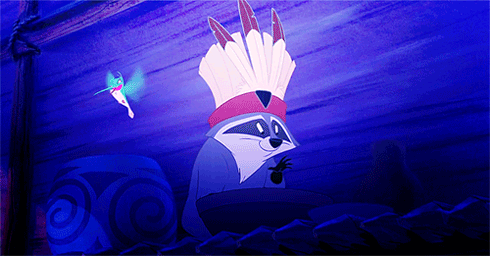 Meeko from Pocahontas
Plot Twist You did NOT see Coming
Uh it's gotta be Pines from Blake Crouch. I don't know what I was expecting, and one of my local book clubs was telling me that I wouldn't expect the twist and I really didn't. I need to watch the show on Hulu and see how that goes. The first episode was pretty cool.
Rajah from Aladdin / Flounder from The Little Mermaid
Best Friend in a Novel
Eliza in A Date with Darcy. She was such a great friend to Merri, and honestly I think Merri was a great friend to her too. Eliza was the logical one and Merri was fantastical and wanted her life to be like one of her romance novels. Somehow, they seemed to work out.
Louis from The Princess and the Frog / Sebastian from The Little Mermaid / Lumiere, Mrs. Potts & Chip from Beauty and the Beast
A Novel where Music Played a Big Part OR Made You Want to Sing its Praises
CAN YOU HEAR THE MUSIC, ROSIE?!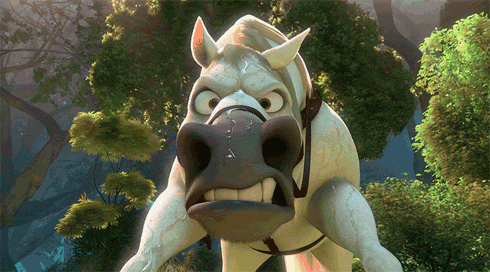 Maximus from Tangled
Character that Faces Lots of Obstacles
Vasya just goes through a lot of crap during The Bear and the Nightingale. I hated how the men would treat her a lot of the time. They need to show her way more respect.
Hamish, Hubert & Harris from Brave
Favorite Family Dynamics
It was my favorite because it was the most interesting. Next Year in Havana by Chanel Cleeton. Which wasn't perfect by any means but was realistic in my eyes.
Ray from The Princess and the Frog / Flora, Fauna & Merryweather from Sleeping Beauty
Book that Most Impacted Your Life
The Hate U Give. No explanation needed.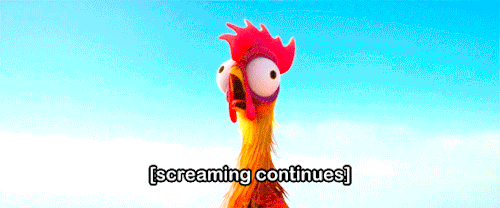 Hei Hei from Moana
Character that Steals the Show
Definitely Iko from Cinder. Hands down.
Gus Gus & Jaq from Cinderella
Favorite OR Worst Opposites Attract Pairing
Whoever the couple was in The Female Persuasion was the absolute worst. I don't even like how the guy was. He was a douchebag.
Okay this one was actually super hard for me?! I wasn't even expecting that to be quite honest. At least I finally did it, though. If you're feeling brave or spontaneous, definitely do this one.