This is my first time taking part in State of the ARC, hosted by Avalinah's Books, so bear with me if it's pretty basic. I feel like I need to get a better handle on my ARCs, and I definitely need to raise my percentage on Netgalley so that will be my goal for this year.
Probably for the next one, I'll have a fancy infographic on what my status is with ARCs, but for this month (since I spaced on when to post it), I'll just make sure that I spell it out for you and me. Thanks for being patient with me!
Completed in June
Lunar Court – Aileen Erin
Patron Saints of Nothing – Randy Ribay (Sneak Peek ARC)
Treading Waves – S. R. Atkinson
The Black Mage – Daniel Barnes
A Date with Darcy – Tiffany Schmidt
Nemecene: The Gadlin Conspiracy – Kaz Lefave
The Things I Know – Amanda Prowse
The Escape Manual for Introverts – Katie Vaz
Sweetie, Vol. 1 – Sean Dillon, Steven Petrivelli
The Well of Many Worlds – Luke Metcalf
The Tea Dragon Festival – Katie O'Neill
Oh my gosh! I had no idea that I read that many ARCs in June! I'm honestly shocked but so proud of myself. I'm slowly but surely getting back into the groove of reading and reviewing again. All of my reviews are posted on my blog if you want to check them out.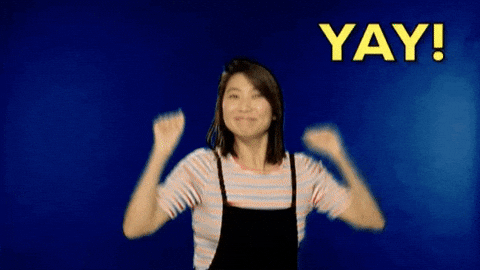 What's Next
I have 33 ARCs in my spreadsheet that I'm using to keep track. Majority of them are from Netgalley, and a couple are from others like Edelweiss (I'm scared to use them honestly. I keep getting rejected but I guess that's okay so I don't get too many books), Goodreads and Blog Tours. I'm almost done with one from BookSiren, and I'll be on the next one for the Fantastic Flying Book Club Blog Tour for Lock Every Door.
I'm also going on vacation soon in July, so I'm not sure how many books I'll get to read while I'm gone, but you never know. I may read way more than I anticipate and get through the rest of my ARCs before I start getting more requests!
So what's your State of the ARC look like? Don't forget to add your link to Avalinah's post!