"Heart-fluttering, honest, and hilarious. I can't stop hugging this book." —Stephanie Perkins, New York Times bestselling author of Anna and the French Kiss

"I have such a crush on this book! Not only is this one a must read, but it's a must re-read." —Julie Murphy, New York Times bestselling author of Dumplin'

From the award-winning author of Simon vs. the Homo Sapiens Agenda comes a funny, authentic novel about sisterhood, love, and identity.

Seventeen-year-old Molly Peskin-Suso knows all about unrequited love. No matter how many times her twin sister, Cassie, tells her to woman up, Molly can't stomach the idea of rejection. So she's careful. Fat girls always have to be careful.

Then a cute new girl enters Cassie's orbit, and for the first time ever, Molly's cynical twin is a lovesick mess. Meanwhile, Molly's totally not dying of loneliness—except for the part where she is. Luckily, Cassie's new girlfriend comes with a cute hipster-boy sidekick. If Molly can win him over, she'll get her first kiss and she'll get her twin back. 
There's only one problem: Molly's coworker, Reid. He's a chubby Tolkien superfan with a season pass to the Ren Faire, and there's absolutely no way Molly could fall for him. 

Right?

Book Overview:

Author: Becky Albertalli | Series: None | Format: Audiobook | Narrated by: Arielle DeLisle | Length: 7 hours, 58 minutes | Publish Date: April 11, 2017 | Genre: YA Contemporary, Romance, GLBT | Literary Awards: Goodreads Choice Award Nominee for Young Adult Fiction (2017) | Rating: ★ ★ ★ ★ ★| Recommend: HECK YES


Because I have to admit: there's something really badass about truly, honestly not caring what people think about you.
This was one of my favorite books of all time. That's so rare to me, to find a book that is contemporary that I actually enjoyed, but this one completely took my breath away. I think listening to it made it even more enjoyable for me because Arielle DeLisle completely convinced me that she was actually Molly – the main character and protagonist of this book – and not just a narrator. She really made me feel like I was in the mind of a seventeen-year-old girl. Becky Albertalli did such an amazing job of encompassing what goes on in the mind of a teenage girl, and all the little quirks and inner dialogue that she would have during certain situations would have come out of my mouth at her age. Actually, I probably would have thought some of the same thoughts even now, and I haven't been seventeen in a little while.

Even if he likes me, I'm not sure he'd like me naked. I hate that I'm even thinking that. I hate hating my body. Actually, I don't even hate my body. I just worry everyone else might. Because chubby girls don't get boyfriends, and they definitely don't have sex. Not in movies—not really—unless it's supposed to be a joke. And I don't want to be a joke.

Molly is amazing. She has never been in love before, even though her twin sister Cassie has had her fair share of hookups and whatnot. Molly thinks it's because she's fat, and no guy would want to date a fat girl. Trust me, Molly. That's how I feel to this day, and I definitely had that fear when I was your age. But there are two guys that are now in her life, one that she thinks she likes, and the other that she thinks she doesn't. One is considered a hipster cool guy, Will, and the other is a nerdy guy on the bulkier side, Reid. When Cassie ends up getting a girlfriend, this really hipster cool Korean-American hottie named Mina, things start to change between the twin girls, and drama ensues. And yes, I did say that right. Cassie has a girlfriend, not a boyfriend. I love the feminism and acceptance of love in this book. Did I mention that Cassie and Molly have two moms also? The acceptance of all kinds of love in this book is great, and so normal as opposed to being such a big deal. Two girls or two women falling in love is not something so insane that it shouldn't be mentioned, and Albertalli does a great job of showing that people should be more accepted by the masses.

I can't say more about the book, only because I feel like I will spoil it. I wouldn't want to do that. But oh my gosh, I absolutely loved everyone in this book. Well almost everyone, but I'm not going to mention that. The girls in this book are so sure of themselves and do not take shit from anyone – boy or otherwise – about what they can do with their bodies. Cassie even stands up to their grandma when their grandma starts to bring up Molly's weight yet again. I love that about this. They aren't afraid to tell people when their thought process is wrong – from racism, sex, and lesbian relationships – and their relationship with one another can withstand even the worst of arguments. There isn't any girl on girl hate in this book, which is so refreshing! Yes, there are some damning thoughts from Molly when she thinks that one of her best friends likes the guy that she's crushing on, but that's typical seventeen-year-old behavior. She never acts on it, and even realizes that she was being a terrible person. She learned from her mistake, and that's what matters.

I have so many emotions about this book. I loved it so much. I was cheering for Cassie and Molly. I was screaming about Reid. I was just all over this book like white on rice. I wish it didn't end. I wish there was a sequel, but I feel like it ended perfectly. I just loved this book so much. Go read it. Go listen to it. Go find out more about Molly's world! You won't regret it.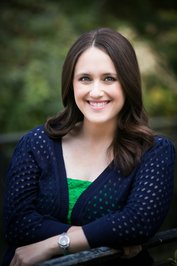 Born: Atlanta, Georgia, United States
Genre: Young Adult, Contemporary
Goodreads Member Since: December 2013
Becky Albertalli is the author of the acclaimed novels Simon vs. the Homo Sapiens Agenda (film: Love, Simon), The Upside of Unrequited, and Leah on the Offbeat. She is also the co-author of What If It's Us with Adam Silvera. A former clinical psychologist who specialized in working with children and teens, Becky lives with her family in Atlanta. You can visit her online at 
www.beckyalbertalli.com
.