Thank you so much to the team at Pacific & Court for allowing me to participate in this tour.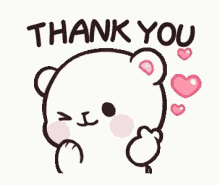 Disclaimer: I voluntarily read and reviewed an advanced copy of this book. All thoughts and opinions are my own. Thank you to Pacific & Court and Rachelle Storm for this free copy. All quotes in this review are taken from the Advanced Reader Copy and may change in final publication.
The YA fantasy lover in me thought that this book was pretty good. For those that enjoy either fantasy or paranormal novels, I recommend giving this one a try. This story is described as combining elements of Twilight, City of Glass, and The Fifth Wave. I personally enjoyed The Fifth Wave, so that was a good selling point for me. I'm also a huge ATLA fan, so having the elements involved in this capacity was also really great to see.
In this case we have three brothers who happen to be immortal – Chris, John, and Randy – who are the physical embodiments of water, earth, and fire. Add on a fourth brother who can embody air and you've got yourself a fully realized Avatar. But no, in this case, while they have this power and while they have been charged with protecting the Earth from the Ultimate Evil, they are still humans in a sense. And while their immortal selves know what's at stake and what they need to do, it doesn't mean they are perfect.
Not to mention they have to hide out in a remote town in North Dakota. Who could imagine how that must feel like, knowing the kind of power you have but have to hide it from the rest of the world.
Not to mention adding in the McNamara sisters – yes, there's also three of them too – and how they are realizing that all of their destinies are intertwined. Can they get it together and bring down the force of Ultimate Evil? Will the McNamara sisters end up being friends or foes? And when are they going to get out of Anderson, North Dakota?
I thought it was interesting to focus on Chris for the most part, and I am curious to see how the rest of the series go.
Chris Harris's destiny was bestowed on him before birth, just as it was on his two brothers, John and Randy. Not human but the physical embodiment of elemental water, earth, and fire, they've been burdened with protecting Earth and freeing the world from the Ultimate Evil. However, unlike their elemental forms, their human selves have desires of their own. After being hidden away in the remote town of Anderson, North Dakota, Chris and his two brothers hoped that their problems would end, but they've only just begun. Now their individual destinies are intertwined with the unpredictable McNamara sisters, Joanie, Victoria, and Stacie, and the Ultimate Evil is drawing ever nearer. Forced to choose love or duty, regardless of their decisions, nothing will ever be the same.
Rachelle Storm has been a fandom geek since its earliest beginnings and never stopped. Holding a doctoral degree in Writing Studies, she researches writing, music, and popular culture. In truth, Rachelle never isn't writing or sharing her knowledge with her fans. However, on the off-chance she isn't working or experimenting with paper and ink, you can find her at music festivals and in coffee shops.