Good Sunday everyone! I mean, happy Sunday? I don't know, that was weird.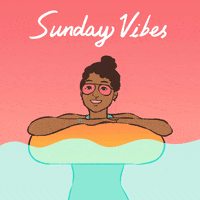 Thank you so much to Silver Dagger Book Tours for having me on this tour! This is actually a two book review tour post, since the main book was the sequel. I wanted to make sure that I read the first one, and I'm so glad that I got to read both of them! Be sure to click on the banner above to see the rest of the tour schedule, and the other tours that Silver Dagger is hosting this year. You'll be sure to find something to your liking; there's so many to see!
Cosplay Killer
by Dahlia Donovan
Series: London Podcast Mystery #1
Publisher: Hot Tree Publishing
Release Date: December 5, 2020
Genre: M/M Cozy Mystery
Length: 211 pages
What happens when an autistic firefighter and his paramedic boyfriend share a thirst for true crime?

Osian Garey and Dannel Ortea live together in a colourful flat in Covent Garden. They run a podcast and throw themselves wholeheartedly into Cosplay, video games, and musical theatre. This year, they're all fired up to attend their annual convention with a group of first responders.

When Osian finds a paramedic friend murdered in the middle of the crowded venue, the police immediately turn their attention to him.

They have one question on their mind.

Is he the first witness on the scene or the killer?

As the mystery unfolds, Osian has to face the trauma of his last job as a paramedic. Somewhere in those memories, a killer waits to exact revenge. They'll have to prove Osian's innocence and fight for their own survival when the killer puts them both in their sights.
Ghost Light Killer
by Dahlia Donovan
Series: London Podcast Mystery #2
Publisher: Hot Tree Publishing
Release Date: August 7, 2021
Genre: M/M Cozy Mystery
Length: 210 pages
Goodreads | Amazon | Apple | B&N | Kobo | Books2Read
Several months after their first brush with death, Dannel Ortea and Osian Garey are back with a thrilling murder investigation in the second London Podcast Mystery Series novel.

While helping their flamboyant neighbour with his play, Dannel and Osian discover more than a ghost haunting the stage at the Evelyn Lavelle theatre. It's all fun and games until a friend is found kneeling over a dead body.

Is he the murderer or an unfortunate witness?

When one body turns to two, then to three, will the killer ever be found?

As Dannel and Osian work together to solve the mystery, the murderer focuses on them. Their drive to clear their friend's name puts them centre stage. But not everything under the glow of the bright lights glimmers.

Will anyone be left when the curtain falls?
Dahlia Donovan wrote her first romance series after a crazy dream about shifters and damsels in distress. She prefers irreverent humour and unconventional characters. An autistic and occasional hermit, her life wouldn't be complete without her husband and her massive collection of books and video games.
Disclaimer: I voluntarily read and reviewed an advanced copy of this book. All thoughts and opinions are my own. Thank you to Silver Dagger Book Tours, Dahlia Donovan, and Hot Tree Publishing for this free copy. All quotes in this review are taken from the Advanced Reader Copy and may change in final publication.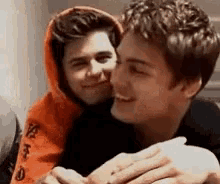 Osian and Dannel are such a wholesome couple! Dannel is autistic, and Osian is like the one person that truly knows how to read him and give him what he needs on a daily basis. It's really lovely to see since I have seen other situations where people just can't handle someone who is autistic and don't understand them. It isn't the case here. In fact, pretty much everyone that is in Osian and Dannel's relationship knows what Dannel needs and helps to make sure that he is as comfortable as he can be in different situations. One of my favorite things that happens throughout both books is that Dannel had asked Osian and their friends to remind him when he needs to use his inside voice – he has a difficult time modulating his voice volume – so whenever he gets too loud, they will tell him "inside voice." It seems really simple and silly, but it shows that they care about Dannel, they take into consideration what he wants from them, and have a way to let him know he's too loud without making him feel bad about it.
So one of the main things that I adore about this book is the relationships between Osian, Dannel, and their friends and family.
I also love that Oz and Danny (their nicknames!) run a true crime podcast that is starting to bring in some ad revenue! It's really cool, and it kind of works out in their favor. In both books, they use their prior knowledge and tenacity for wanting to solve crimes in trying to figure out the mysteries surrounding them. They work so well together as partners and as lovers, and I think that this works in their favor when they are making sure that they can find out who the perp is and how to protect one another from certain danger.
I love reading cozy mysteries like this, and I'm glad that I was able to find out about this series! I'm hoping that there are more books coming out for this series because I would love to hear more about what Oz and Danny are up to during their London adventures. Also, can we somehow make their podcast real? Because I'd listen to theirs!