Thank you so much to TBR & Beyond Tours for allowing me to join this blog tour for Josephine Against the Sea by Shakirah Bourne. Today I'll be sharing my review and my 15 thoughts while reading the story. I haven't done a 15 Thoughts post in a while, so I'm excited to see what I end up including. Click on the banner for the rest of the tour schedule, as there's a lot of great hosts on this tour that you should totally check out.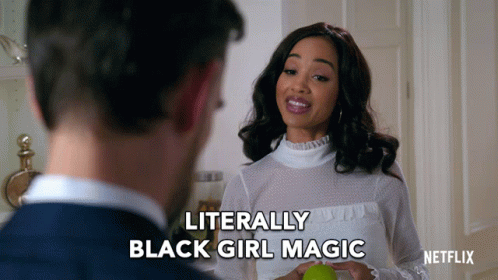 Meet Josephine, the most loveable mischief-maker in Barbados, in a magical, heartfelt adventure inspired by Caribbean mythology.
Eleven-year-old Josephine knows that no one is good enough for her daddy. That's why she's desperate to make it onto her school's cricket team. She'll get to play her favorite sport AND make sure her fisherman daddy is too busy attending her matches to date.
But when tryouts go badly, the frustrated Josephine cuts into a powerful silk cotton tree and accidentally summons a bigger problem into her life . . .
The next day, Daddy brings home a new catch, a beautiful woman named Mariss. And unlike the other girlfriends, she doesn't scare easily. Josephine knows there's something fishy about Mariss–she sings in a strange language, eats weird food, and seems to exert mysterious control over everyone she meets.
Josephine knows that Mariss isn't what she seems … she might not be human! But who's going to believe her? Can Josephine convince her friends to help her and use her cricket skills to save Daddy from Mariss's clutches before it's too late?
Shakirah Bourne is a Barbadian author and filmmaker. Her first feature film, the comedy-drama, PAYDAY, was screened throughout the Caribbean, USA and UK. She has written three films since its debut in 2013: Two Smart (writer/co-director), Next PAYDAY (writer/producer) and A Caribbean Dream (writer/director). A Caribbean Dream is distributed by Verve Pictures and had a cinema release in London in 2017. The film won several awards, including Best Drama at the National Film Awards UK, Best International Feature at the Charlotte Black Film Festival and best UK Feature at the London Independent Film Festival.
Her short stories have been featured in many literary journals (see below). Her self-published collection of short stories, IN TIME OF NEED (2013), won the prestigious Governor General Award for Excellence in Literary Fiction. She was a finalist for the BURT/CODE Award for Caribbean Literature in 2018. The Caribbean edition of her middle grade novel, MY FISHY STEPMOM, was published by Blue Banyan Books (2019) and the North American edition, JOSEPHINE AGAINST THE SEA, will be published by Scholastic in 2021.

She was a Part-time Lecturer at the Errol Barrow Centre for Creative Imagination, University of the West Indies, Cave Hill Campus, and is a Part-Time Lecturer in Screenwriting at the Barbados Community College. She currently holds Certificates in Screenwriting from the Barbados Community College and the University of Edinburgh, and an MA (Hons) in Arts and Cultural Management from Queen Margaret University.
Disclaimer: I voluntarily read and reviewed an advanced copy of this book. All thoughts and opinions are my own. Thank you to TBR & Beyond Tours, Edelweiss, and Scholastic, Inc. for this free copy. All quotes in this review are taken from the Advanced Reader Copy and may change in final publication.
I totally understand where Josephine is coming from when it comes to not wanting her father to date. I was the same way, albeit I don't think I've ever poured fish guts and scales onto my dad's date… Good job by the way Josephine! I could smell it coming out of the pages like I was there witnessing it all. Josephine is such a relatable little girl just wanting her father to have someone good enough for him, and probably some other underlying reasons about that. She is a girl that I could get behind, and she made for a fun protagonist to follow.
In this story, Josephine has her work cut out for her when one of her father's latest dates is a mysterious woman named Mariss, and she doesn't scare as easily as the others. For once, I believe Josephine may have met her match, but there's gotta be something different about her, right? There's no way that she should be able to withstand Josephine's mischievous ways… at least that's what Josephine believed. She does what she needs to to find out more about this Mariss person, and finds that she really may be up against someone that she never thought possible.
All of this is happening while we are also dealing with real life issues. The dynamics between a father and daughter, and how sometimes it is not what we believe a healthy father-daughter relationship should be – but is that based on our own experience or what we would want it to be? Is our vision the universal definition of a "healthy father-daughter relationship"? That's something you'll have to decide for yourself. We see different cultures throughout this story, one in particular the Guyanese culture that Josephine's father has grown up with. We can see bits of how different cultures within this one place are treated differently, if not always treated well. There's a lot of underlying things happening in here that I believe one should try to pay attention to. It makes the story have a bit more depth than one would anticipate, and it's a lot to think about.
I think this was a decent book, and I am curious to see what happens in the sequel. I love reading stories inspired by mythology – especially when it's not always the same Greek mythology, you know? – and I feel like this gave me a good taste of what some Caribbean mythology is like. It's definitely something that I would want to read more of.
You'll probably see that my thoughts can be super scattered, incomplete, and just honestly unspecific. But it's an accurate depiction of what goes on through my mind while I'm reading. I guess it takes me a bit to actually compose my thoughts into complete sentences and insightful reflections… Maybe.
Ohhhh the smell! Poor Debbie.
Ugh shouldn't new teachers know these things? Poor Mr. Cadogan trying to explain that his wife is dead yet again to another teacher.
None of that self-deprecation thoughts! YOU ARE good enough! And you can keep getting better for YOU.
I probably would be dreaming about vampires… oops.
MERMAID?!?!?! So that's what a River Mumba is… I dig it
Let her play cricket! Damn
If looks could kill though…
Talk about being whipped… like in love whipped not physically…
Oh that's… interesting. Kind of freaky…
Is anyone else getting that evil stepmother kind of vibe? A little bit anyway?
Can you please just be on your daughter's side? Please?
Ugh I'm so FRUSTRATED for you Josephine!
Things are getting scary and I don't know how Josephine is handling this.
I WISH adults would believe younger people more than they do. Sometimes it's not just a fantasy.
Change can be a good thing sometimes.
I'm a huge sucker for books on father-daughter relationships. One of my favorite books deals with that and I just loved it so much. I like being able to see how each relationship is different, how each can change and grow, and just seeing how they are able to understand one another after everything that happens within the space of the novel. I'm glad that I got to read this one, not only to witness this kind of relationship, but also because I got to experience Caribbean culture and mythology. I know there's so much more to learn about, and I can't wait to do so.