#FaeFriday was created to help fill the hole in Kristy's life after #FridayFavorites was discontinued. The idea behind this weekly blog prompt is that each Friday will have a bit of magic sparkled on it with a bookish prompt inspired by the Fair Folk! #FaeFriday is the creation of Kristy from Caffeinated Fae! This blog tag would not have been possible without the help & encouragement from Leah at www.leahs-books.com! If you have a prompt idea, please contact me, and you'll get credit if/when it's used!
To participate in Fae Friday, please do the following:
Link back to this page on Caffeinated Fae.
If the prompt idea is from another blog, link to that blog as well.
Use #FaeFriday when posting to social media so we can all find each other!
Participate when you can & have fun with the prompt!
It's #FaeFriday and my parents just celebrated their 40th wedding anniversary! That is why the prompt this week is: what are some of your favorite couples that you have read?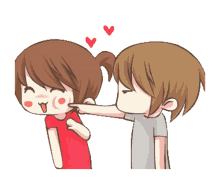 Well first of all, Happy Anniversary to your parents Kristy! That's so amazing and I'm hoping for many, many more for them! I used to think that maybe I wouldn't have a romantic love, but I found out that I do! So we'll work together to have many, many years together of annoying one another and asking what we want to eat!
It's fitting that this week's prompt is going to be about couples since last week was about friendships. Friendships are my absolute fave, but I do love a good couple every once in a while. Let's see who I end up thinking about for this post.
Hilo and Wen. Their relationship wasn't the primary storyline in this novel, but it was great seeing them together when we did. Even though Wen was considered to be the wrong kind of person for Hilo to be involved with, Hilo didn't care. He didn't allow others to dictate who he wanted to share his life with. I also appreciated that Wen really showed how loyal and strong she is when it comes to trauma and disaster. I know that everyone reacts to tragedy differently, and this is in no way dissing others that wouldn't react this way. She knew that her relationship with Hilo meant that she needed to step up and do what she needed to to help the clan in whatever way she could. There was a point where Shae (Hilo's sister) didn't think that would be necessary, but Wen fought for her right to be useful to her clan, and the rest is history. I appreciated that SO MUCH. I also just love how much Hilo loves Wen! Some moments are tender between them, others are just straight sex and that's okay too lol.
Dani and Carmen. Sure, technically they are married to Mateo, but we don't like Mateo. He's not important right now so NEXT BOO.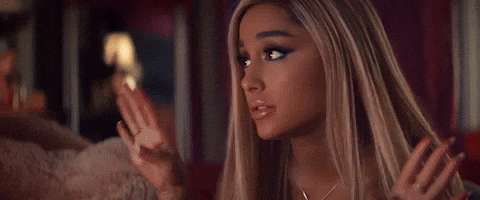 Anyway, I enjoyed these two because they didn't start off as a couple. I mean, Dani thought Carmen hated her, which Carmen kind of did act that way. But not only did they end up realizing that they had romantic feelings for each other, but they both wanted to do what was right and leave his stank ass. LOL sorry, I just realllly don't like Mateo in this book.
Linus and Arthur. This was another slow burn romance and by the time the book was over, I felt all warm inside. I must be a slow burn romance fan because I liked how this progressed. It didn't feel rushed, and the intention was never to fall in love in the first place. It just happened for them, and it allowed Linus to learn more about himself and be open with who he is and what he thinks is right. It was cute seeing Linus open up.
Can I also just say another favorite couple of mine is Me and Mark? Bwahah
The second photo is me and my brother, btw. Ahh that trip back home to Hawaii was perfect. Mark got to see my island for the first time and I got to take him to all the places that I loved to go to when I was living there. And we got to explore some other spots that I never got to see when I was younger, and spend time with my mom and brother for two weeks. Just perfect.
Shout out to all the favorite couples we have!