Happy Mother's Day to those that are mothers, those who have mothers, and those who may have lost their mothers. Whether this day is a happy day or a tough day to get through, I hope that you will be able to get through it with the support of those around you. I know not all of us can be with our mothers today, and I know that may not be the norm for some people, so I'm hoping that no matter what happens, you can let your mother know you're thinking of her.
The Sunday Post is a weekly meme hosted by Caffeinated Book Reviewer. It's a chance to share news about the past week, reading recaps, new hauls, and more.
So it's definitely been a while since I've picked up an ARC, let alone finished one. I know that I need to buckle down and get back into it so I can clear out what I have and finish what I started. Right now, the two ARCs that I'm currently in the middle of are not too bad. I just haven't had the energy I guess, and I don't want my lack of energy to affect the way that my review would come out. It's not fair to the book that I'm off my game.
I'm hoping that I'll get back into it soon. I'm thinking that I will go back to the contemporary romance novel first since I'm further along in that one than the fantasy novel. So we'll see when my next ARC review shows up on my blog.
I haven't been buying as many books as I used to, and honestly I feel like that's because I haven't been reading as much either. But I definitely want to be able to do get back into it, as I have probably mentioned a thousand times before.
I've been slowly and surely reading again, and I'm actually in the middle of three books right now that I am enjoying so much. Two of them are for book club reads, and the other one is just for fun, which I missed doing. I'm curious to see which one of those I'm going to finish first and I can't wait to be able to write a next review!
Well I mentioned some of what's happened in previous posts and on Instagram.
Mark's father passed away in late February
I had emergency surgery in April. Luckily my mom was able to fly out from Hawaii to help me during the beginning of my recovery period.
It was so great to have her make me good Chamorro food again since it's been so very very long.
I'm still in the middle of recovery from my surgery.
There isn't really much else that I can say that isn't kind of classified as far as Mark is concerned, and I don't think much else really happened to me that is worth mentioning so I think I'll just stick with that for now.
Oh, I forgot. I recently came back to Bookstagram after being on hiatus for two months… only to get banned again until the 15th. It's so frustrating when I'm not using any software that is not acceptable by the Instagram Community Guidelines.
I don't know how many times I've "told them" that this was a mistake but eh. All I'm worried about is getting banned for good, and my account being locked forever. I worked hard to be happy with what I have right now, even if it's not the best or not the most aesthetically pleasing, you know? So, let's just hope that they don't do that.
I also feel like I haven't listened to much music in a while either. I've really been just trying not to move or eat so much so I can stay out of pain. But there was a new music video that came out fairly recently from two of my favorite artists and I freaking loved it so much!
I love it when these two team up for new songs!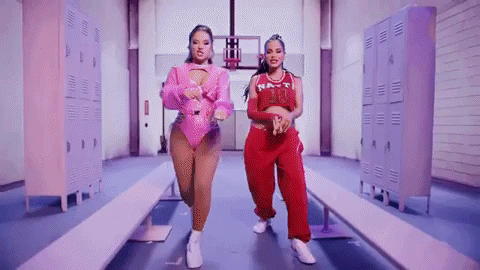 While I was initially trying to binge watch Xena…
which was definitely fun, don't get me wrong. I just needed to grieve after the end of Season 4.
So after watching a few movies and whatnot, I restarted Once Upon a Time on Disney+. Because you know…
QUEEN.
REGINA.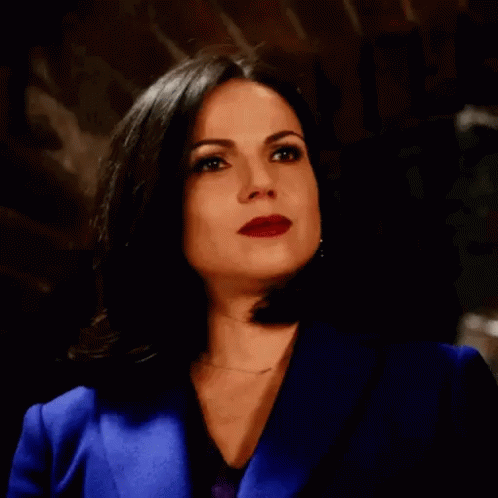 BOSS-ASS BITCH.
MILLS.
Evil Regal to the end.
I'm only on Season 2 so far but damn I'm so happy to be watching this show again. Maybe I'll actually finish it this time around.