Hey everyone! I hope this week is a short week for most of you, at least those that are able to take the Thanksgiving holiday off or even just take some time to relax and take a break from everything. I have two and a half days to work at my full time job this week and yet I still feel like I'm tired as heck. It also may not help that my head is kind of kicking me in the butt again, but I'm also just like that I guess?
Thanks to Dini @ Dini Panda Reads, I'm adding Goodreads Monday to my weekly meme schedule, and I'm excited to do this one. This weekly meme was started by @Lauren's Page Turners and it invites you to pick a book from your TBR and explain why you want to read it.
Land of the Cranes
by Aida Salazar
Publisher: Scholastic Press
Release Date: September 15, 2020
Genre: MG Poetry, Realistic Fiction
From the prolific author of The Moon Within comes the heart-wrenchingly beautiful story in verse of a young Latinx girl who learns to hold on to hope and love even in the darkest of places: a family detention center for migrants and refugees.
Nine-year-old Betita knows she is a crane. Papi has told her the story, even before her family fled to Los Angeles to seek refuge from cartel wars in Mexico. The Aztecs came from a place called Aztlan, what is now the Southwest US, called the land of the cranes. They left Aztlan to establish their great city in the center of the universe-Tenochtitlan, modern-day Mexico City. It was prophesized that their people would one day return to live among the cranes in their promised land. Papi tells Betita that they are cranes that have come home.
Then one day, Betita's beloved father is arrested by Immigration Customs Enforcement (ICE) and deported to Mexico. Betita and her pregnant mother are left behind on their own, but soon they too are detained and must learn to survive in a family detention camp outside of Los Angeles. Even in cruel and inhumane conditions, Betita finds heart in her own poetry and in the community she and her mother find in the camp. The voices of her fellow asylum seekers fly above the hatred keeping them caged, but each day threatens to tear them down lower than they ever thought they could be. Will Betita and her family ever be whole again?
I understand that stories like this are based on fact, and that they should be told. I understand that these are the real life stories that people face every single day, and that so many people who aren't privy to this kind of life wouldn't understand it. I get that. I also just hurt reading stories where children have to go through such trauma in order to find hope again. In a world where children are separated from their families, put in cages and treated as less than human beings, forced to go through these conditions because they just wanted a better life… it's painful and hurtful and it's so disheartening that this happens in today's day and age. Now, I know that this isn't something that we can change with the snap of our fingers, and I know that there are so many people who somehow believe that these families are in the wrong because they didn't "do it the right way" or whatever their argument is, but this needs to change. So much of the injustices in the world today need to change if we are going to grow and leave something worth protecting for the next generations.
So while I have a feeling that this book will be a very emotional story for me – and quite frankly, I would be very surprised if it wasn't – I really do want to read this and see if somehow, someway, Betita is able to find happiness in such darkness and despair.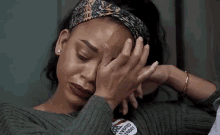 Okay clearly I got myself worked up this morning. Aiyah.