Let's Talk Bookish is a weekly meme, that is hosted by Rukky @ Eternity Books and Dani @ Literary Lion, where we discuss certain topics, share our opinions, and spread the love by visiting each other's posts.
Yeah… I think I like putting some form of the topic in the title of the post rather than just the date. I think it makes a lot more sense. Plus the date just seems boring especially since 2020 is just really dreary nowadays. Ya feel? At at least I can see what the topic was – or at least get a general idea of what the topic was – without having to fully open the post and scroll down very far. That's my lazy self talking. Or is it my depressed self that doesn't want to have to be on the computer any longer than I need to?
It's the smarter way, not the harder way.
Thank you Lydia for the topic this week! The prompt is: When are Reading Breaks a Good Idea?
I feel like one of the worst things about us book lovers is that a lot of us feel like we are failing at something when we aren't constantly reading, or at least aren't reading every single day. I've seen many tweets or posts saying that it's a really bad slump and they feel terrible when they can't seem to pick up a book and concentrate on it. I know I've said the same thing since joining the book community, and I feel extremely guilty when I can't seem to focus on reading, or writing a review on time, or even just trying to catch up on blog hopping and commenting on friends' posts. It can be difficult to keep up with everything while still doing everything else that you have to do. It's not like we have extra hours throughout the day.
We seriously push ourselves to do so much and to always be at the top of our game and I know that there are so many times where we feel like the outcome isn't equal to the amount of work that we put into it. And I get that so much. There's been so much discussion on that from all over the place, and as much as we see some of our favorite authors reassure us that they are just in awe of what we do and do truly appreciate us for everything that we do to support them, it's not them that makes us feel like our work is for nothing.
We appreciate them so much! And we will always be thankful for all of the support they give us readers and bloggers! And if some of them are like me, some of them may even feel like there has to be more that we can do besides what we already do, and I feel like that every single day. What else can I do to support my favorite authors? What else can I do to bring more awareness of their books to the world that may not have heard about it enough? What else can I do?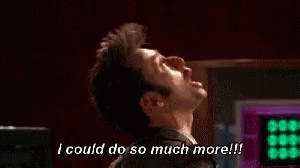 And when I get like that, of course I'm not going to want to take a break. But the more that I get that way, the more tired I get and the less work that I actually get through because my brain is just too exhausted to function. This includes reading.
I guess long story short, since somehow this got way too long: breaks are good when you feel yourself not getting anything completed. Or when you feel tired and you just can't seem to comprehend what you want to. Breaks are a good thing. We can't be using our brain 24/7 because we need time to reset and recuperate. Then we can feel refreshed and ready to keep going, keep reading, and keep doing what we do.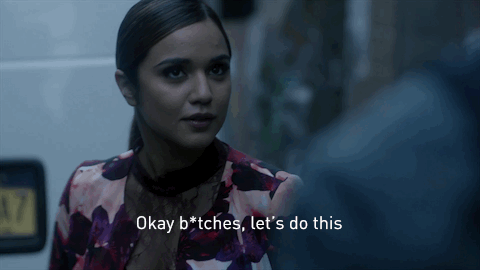 Well since I had A TON to say up there, I'd rather hear from you! What do you think about reading breaks? When do you know it's time for a break? Let me know in the comments!