Let's Talk Bookish is a weekly meme, that is hosted by Rukky @ Eternity Books and Dani @ Literary Lion, where we discuss certain topics, share our opinions, and spread the love by visiting each other's posts.
So I totally didn't even realize that I missed this last week and surprisingly enough I was also able to sit down and write another full length review! I'm so freaking proud since I haven't been able to do so in months, as I keep saying over and over and over. I know, talk about a broken record.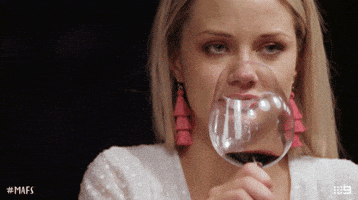 BUT! I'm doing this today so I'm happy to get on it. Also, I hope everyone is having a wonderful weekend, and honestly I hope some of you are able to enjoy a little bit of candy or something this Halloween.
Either way, let's get on with the discussion.
I guess the first thing we really need to hash out is what is considered "coming of age" or how do we define "coming of age"?
As defined by Merriam-Webster: "the attainment of prominence, respectability, recognition, or maturity".
Something that I notice in some of the coming of age novels that resonate with me is that there was some sort of lesson to be learned that made them end up growing up somehow. Like it says, they have to gain some maturity, so I guess that's the point, right? A lot of times though, these lessons are difficult to learn, and there's some heartache and pain involved before there is some sort of resolution to the story. It breaks my heart that the characters have to be hurt before the "coming of age" part can be completed, but I guess growing up means being hurt multiple times.
So what makes a good one?
I don't like a book that has a tidy ending. I can't have anything that just makes everything perfect, or where the character doesn't seem to learn everything that they need to. But I also don't like where a book has characters in pain needlessly just to prove a point, you know? So I don't really know how to phrase it in a way that says what I would want in a good coming of age story, but those aspects would make me less inclined to enjoy it. If that makes sense!
So now that I got that word vomit out of the way…
Hopefully my explanation makes some sense! What do you think about coming of age stories? What makes a good one to you? Are there things that you like or don't like about them; do those things affect whether they are "good" to you?
I'd love to hear your thoughts below. And again…