Thank you Jana for hosting Top Ten Tuesday for us. I know a lot of people have fun with this, me being one of them. The topics are always fun and it gets us thinking about books to share with everyone. Thank you for being amazing as always.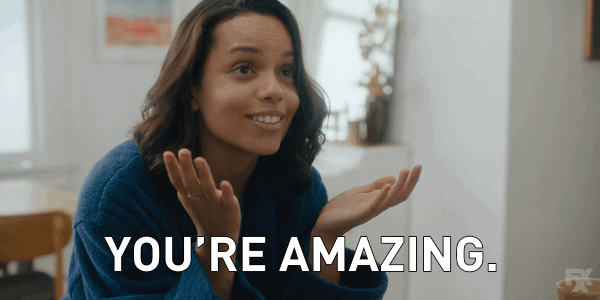 The full title for this week's prompt is: Books I Read Because Someone Recommended Them to Me (tell us who recommended them, if you want!). I'll definitely do my best to remember who recommended books to me especially if it's been a while since I read it, but we'll see what I end up coming up with. Let's get it it, friends.
Thank you to Destiny @ Howling Libraries for recommending this one to me. I adored this one so much and I really need another book in this world with the same characters or something like that. I know I talked about it in my review but ugh the characters gave me all the best vibes ever.
So I usually don't read horror because I'm the biggest scaredy cat in the world, but this was a lot in part to Amanda @ Aelily Reads ! Amanda is the horror goddess honestly and she mentioned this novel in one of her favorite horror books by female author features. I mean besides the killer mermaids aspect because who am I kidding? If there's something I'm gonna like more than mermaids, it's gonna be killer mermaids… ya feel. Since she included this one in her list, I knew I was going to have to try it eventually, which I ended up doing when TBR & Beyond had it as one of their monthly book club reads, and I liked it a lot!
Melanie @ TBR & Beyond has recommended so many books to me over the time that I've had the honor of knowing her, but this is the one that makes me think about her the most. I've listened to the audiobook twice so far and every single time I just feel really enamored by the magic I feel in this world. Yeah, I may feel a certain type of way about a certain character dying kind of early but that may be my only negative comment about it. Other than that, I really enjoy the story and I'm so glad that Melanie gave me this recommendation. I plan on reading the rest of the series hopefully soon.
I'm so glad that I finally read this one because this is one of my favorite books of this year. Thanks so much to Sammie @ The Bookwyrm's Den for recommending it to me and for finally getting me off my butt to read it! I am dying to read the sequel because I need to get over myself and start finishing series and stuff lol especially since the second book is already out, but it sounds like it's going to break my heart just like this one did! The premise was really freaking good too. I swear I wanted to read this in one day and just refuse to go to work. It was that good, not gonna lie.
This was thanks to Natalia and Natalie with Con Sabor Reading Challenge the most honestly for having this book as one of the group reads. I'll also link their blogs so you can follow them personally because they are amazing and I love these girls so damn much. I love this book so damn much and I still need to read the sequel. I DIED when Natalia said she read it already, like what?!?!?! My heart! Natalia @ Al Garete Latinx led such a great live chat discussion that I linked above, and you should totally watch it if you haven't already done so. Then of course my love Natalie @ The Fine Art of Reading is over here.
Yeah I only did five this week because something's being weird with my computer. Not sure what the deal is but at least I got halfway with it. And I think I had some great choices. I'm sure some of you have already read these books, or are planning to. Have you had some good recommendations from friends lately? Is there someone that you absolutely trust with book recs because they are always on point with their recs? Let's talk about it here.