Hello, mersquad coven!
I'm here with another author interview for an upcoming YA Fantasy series! It actually just published today – YAY! – so go check it out! Stay tuned for my review hopefully tomorrow as I did end up getting behind on my posts from this weekend, but it should be coming up fairly soon.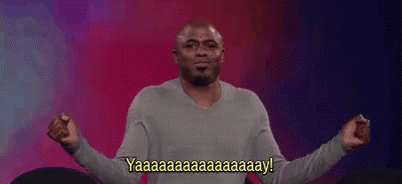 Here's Richard's bio so you can get to know the author behind this new story!
I was born in Salt Lake City, Utah and reared in Bountiful, a town about 10 miles north of Salt Lake City. I graduated in the first graduating class from Bountiful High School in 1957. Five years later I returned to teach at BHS. I taught there for 26 years with a year out to teach among my Navajo friends in Chinle, Arizona.

I left Bountiful High School when I became vice principal at Viewmont High School–Bountiful's cross-town rivals. I then moved to the Davis School District Office as the supervisor of library/media and technology education. In 1994 Governor Michael O. Leavitt asked me to build the first state-wide virtual high school. When I retired in 2007 the Electronic High School was the largest high school in the nation.

I served three terms in the Utah House of Representatives–the last two years as Speaker Pro Tempore.

I have been lucky enough to have several books published; one of them, "The Christmas Wish" was a New York Times best seller and was made into a movie starring Debbie Reynolds, Neil Patrick Harris, and Naomi Watts.

I am a member of the Church of Jesus Christ of Latter-day Saints and have served as a Bishop and Stake President. My wife and I have served missions in Nauvoo, Illinois, and Taylorsville, Utah (Spanish).

Most importantly we have eight children and twenty six grandchildren.
Where did you find the inspiration for the names in your novel (characters, kingdom, etc.)
In every book I've ever written I've hidden "easter eggs."  In Tsalix ( the T is silent) the names of the three heroes are derived from Latin names.  Many of the other characters have names that are related to Navajo words (Dineh' bizaad).  Likewise the geographic features have Navajo roots.
Your bio mentions that you taught with your Navajo friends in Chinle, Arizona. What was that experience like?
My wife and I decided we did not want to be "Ugly Americans" and would not impose our culture on the Navajo kids we taught.  I asked my students the first day of school to correct me if I did something or said something offensive.  As a result it was a wonderful, growing experience.  I love the Navajo people with all my heart.
Did you always intend for the twin Princes to battle one another for the throne of Sodizen? Was there ever another villain in earlier drafts?
It was always the twins.  In the Navajo Creation Story there are twins who are tricksters.  While I didn't keep that peculiarity, I did keep the twins and made their conflict a major part of the story.
What influenced your decision to make one of the Princes a psychopath rather than a sociopath?
I wanted a clear distinction between the two brothers.  Throughout history the drive to accumulate power through any means has often surfaced.  In this case, Abadon wants power and honor and is willing to do anything to gain the throne.
What inspired you to try your hand at fantasy?
I've been fascinated with fantasy all my life.  All of my children have been avid fantasy followers and they encouraged me to write this series.
Would you ever write a political thriller based on your career in the Utah House of Representatives?
Actually one of the books I've had published, "The Christmas Quest," has political overtones.  The man running for office (Will Martin) has to overcome every dirty trick in the books that his opponent uses.  Having said that, there is another one in the works.
Do you plan on writing more stories in this world?
In the subsequent books in this series we introduce the kingdoms that surround Sodizin.  Each of them has very different occupants, so we may continue with the stories of those kingdoms.
What made you choose Tsalix as the titular character?
Tsalix has yet to learn why he is so important, but it will surface.  He has a role to play that he has no idea awaits him.  In the third book in this series he begins to learn what might lie ahead for him.
Do you have an overall theme that you want readers to resonate with from this story?
Good overcomes evil, but not without effort and redemption is possible if truly pursued.
Your previous novel "The Christmas Wish" was adapted into a movie. Would you want the movie treatment for Tsalix? Or maybe a TV series?
My grandson, who works for a film production company, thinks this would make an excellent movie/series.  He'd love to help with the CGI work that would be necessary.
Oh, who knows? This may be adapted into a TV series! Especially with more than one book, I think the TV series route would be the better approach, but we will have to see. It's pretty cool that Richard's grandson would love to help with the CGI! We know that fantasy novels need to have excellent CGI work in their adaptations to really give justice to what the author created.
Tsalix Silverthorn and the Scepter of Destiny
by Richard Siddoway
Publisher: Cayelle Publishing / Dagger
Release Date: August 25, 2020
Genre: YA Fantasy
Amazon | B&N | Bookshop.org
King Elosha is dying and his twin sons, Princes Abadon and Johona, are deeply embroiled in a battle over the throne of Sodizen. One is noble and the other is a psychopath. Hoping to end the bloody chaos and restore peace, the King summons three men from the small village of Aravah, tasking them with the impossible of retrieving talismans that are prophesied to unlock the Scepter of Power on Mount Destiny.

To aid them on their fantastical quest, King Elosha bestows upon each of them, vials of elements to be opened when needed most. Amidst their honor and duty, they find their hometown torched to the ground, with surviving family and friends imprisoned by Prince Abadon. They are faced with choosing between rescuing them or completing the mission. The brave men choose to obey the King, overcoming tumultuous weather, terrain, dangerous and helpful mythical creatures alike. With scarce food and water, led by Tsalix, the three men embark on an arduous odyssey across the kingdom to retrieve the Scepter on Mount Destiny and restore peace in the realm.
This definitely was an interesting interview, and I'm so curious for you to hear my thoughts on this novel. Have you seen this one come across your feed? Is this another YA Fantasy series that you want to try? Let me know in the comments!
See ya soon, fam!