Ahh you don't know how excited I am to be able to support TBR & Beyond's debut tour with their new book tour company! Congratulations Mel and the team for getting into this journey! It's going to be great and I'm so excited to see the tours that you have coming up on your schedule.
So I get to participate in the first ever tour with TBR & Beyond with my review post for A Wicked Magic by Sasha Laurens! Thank you again so much for having me!! Click on the banner above to see the rest of the schedule and support the rest of the hosts we have.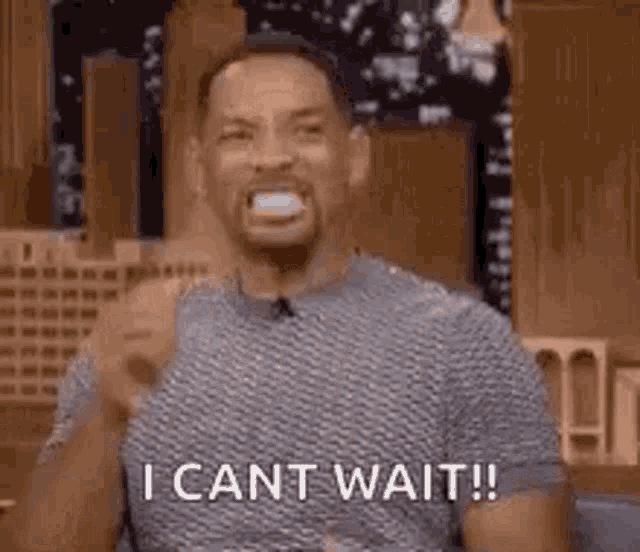 The Chilling Adventures of Sabrina meets The Craft when modern witches must save teens stolen by an ancient demon in this YA fantasy-thriller debut.
Dan and Liss are witches. The Black Book granted them that power. Harnessing that power feels good, especially when everything in their lives makes them feel powerless.
During a spell gone wrong, Liss's boyfriend is snatched away by an evil entity and presumed dead. Dan and Liss's friendship dies that night, too. How can they practice magic after the darkness that they conjured?
Months later, Liss discovers that her boyfriend is alive, trapped underground in the grips of an ancient force. She must save him, and she needs Dan and the power of The Black Book to do so. Dan is quickly sucked back into Liss's orbit and pushes away her best friend, Alexa. But Alexa has some big secrets she's hiding and her own unique magical disaster to deal with.
When another teenager disappears, the girls know it's no coincidence. What greedy magic have they awakened? And what does it want with these teens it has stolen?
Set in the atmospheric wilds of California's northern coast, Sasha Laurens's thrilling debut novel is about the complications of friendship, how to take back power, and how to embrace the darkness that lives within us all.
SASHA LAURENS grew up in Northern California, where she learned to drive on Highway 1's switchback turns and got accustomed to the best weather in the world. After studying creative writing and literature at Columbia University, she lived in New York for years and, at various times, in Russia. She currently resides in Michigan, where she is pursuing a PhD in political science.
Disclaimer: I voluntarily read and reviewed an advanced copy of this book. All thoughts and opinions are my own. Thank you to TBR & Beyond Tours, Netgalley, and Razorbill for this free copy. All quotes in this review are taken from the Advanced Reader Copy and may change in final publication.
Content Warnings for A Wicked Magic (from Sasha's website)
Self-harm, including depictions of self-harm
Suicide and suicidal ideation
Mental health issues (depression, obsessive behaviors, anxiety and alcoholism)
Violence, body horror/gore, blood
Child abuse (Depictions and references to parents inflicting physical harm on teenage children; emotional abuse; and references to negligence)
Abduction, kidnapping
Depictions of and references to sexual interactions between teenage girls and adult men
Drinking and drug use, including by underage characters
First, I have to say that I appreciate Sasha including a comprehensive list of all of the content warnings in A Wicked Magic, and gave an option to send them something that may have been missing. Super duper helpful for those that take content warnings into account before reading anything, and is just a super great practice to implement moving forward. I know there are some discussions on whether people should take the time to do it or not, but how about this? Just do it.
Now, when I was reading the synopsis and saw that it was compared to The Chilling Adventures of Sabrina AND The Craft, well I felt like I was going to have all kinds of gothic, witchy, creepy, and terrifying vibes. The Craft freaked me out when I first watched it – like two years ago? – and I still haven't finished Sabrina because some of the scenes have freaked me out. And I will say that there were some parts of this book that I felt like I couldn't really read at night. I'm a huge baby, sue me. But I just stuck with trying to read this book in the day time as much as possible. Like, as much as possible and the moment the sun started to go down, the book went back into the shelves and I turned to something else.
I feel like Sasha did a pretty good job with this debut novel, and I'm curious to see if they are going to stay within the paranormal/thriller YA genre or venture into something else. YA thrillers tend to be a hit or miss for me because sometimes I feel like the thrillers aren't as "thrilling" as they can be, but I also don't venture into adult thrillers as much because they just don't seem worth caring about. Meaning that the events that are going on in those thrillers seem to be superficial. This one was interesting though because it combined the magical aspect of witches, which of course… who doesn't like witches right?
I also liked that Sasha explored the many facets of friendship, and how no relationship between two people are ever perfect. We have a "break up" of friendship between Dan and Liss because of a traumatic event that they both encountered, but then we also see them somehow come back together to take care of business. Based on what happened to break their friendship up, I could totally understand why it happened, why it would be difficult for them to even heal from what happened, and try to make things go back to normal. So the fact that they were able to reconcile someone, even if it was just to handle the task at hand – the main task of rescuing Liss' boyfriend from where he was underground – that's impressive in and of itself.
So again, I would just be careful with the content warnings that Sasha spelled out for you about this book. I know that some topics like child abuse and body gore are some of the things that I personally can't handle and would not want to be surprised about, so if you're the same I'd stay clear of this OR ask someone for the direct pages where your triggers take place. But if you're okay with that, if you're able to compartmentalize from real life, and just enjoy the journey as it goes, I think you'll have a good time with this. Definitely give it a try!
Prize: Finished Copies of A Wicked Magic by Sasha Laurens (US/Canada Only)
Start date: July 28th, 2020
End date: August 3rd, 2020
Follow this link: http://www.rafflecopter.com/rafl/display/fc15a5951/?
And that's it for my first blog tour post with TBR! I hope you enjoyed my review, and stay tuned for some other blog tour posts. I mean, you know I couldn't stay away for too long right?
I'm pretty sure I have some reviews coming up, some reading journals and original book tags. There's so many creative content options that I'm seeing tour hosts choose and it makes me wish that I was even half as creative as they are! Maybe one day. We'll see. Until next time, friends.