Hey mersquad coven!
I'm so happy to be here today to start off the book release surprise tour of Forest of Souls by Lori M. Lee! What makes this tour even more special to my heart and soul is that this is the first ever book tour being hosted by my baby company, Hear Our Voices Book Tours! I am so proud of everything that my team and I have accomplished in the short amount of time that we have been established and I am so glad that we are working with other members around the book community to do this surprise tour for Lori's latest novel.
We love you, Lori!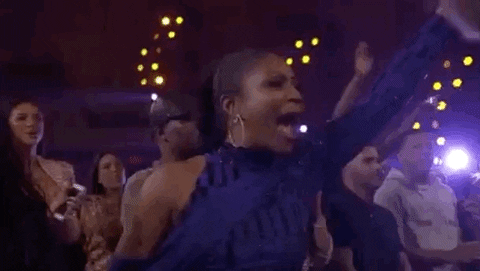 Be sure to click on either the banner or the link above to see the Welcome Post on Hear Our Voices, which has the schedule of reviews and the Social Distance Book Fest panel that Lori participated in.
So of course, if you haven't heard of Forest of Souls, it is the latest book from author Lori M. Lee, revolving around friendships and bringing souls back from the dead. In this particular case, our main character Sirscha finds out that she is able to do this when her best friend Saengo is killed in front of her. Sirscha passes out in a fit of rage and sorrow, only to wake up to hear Saengo calling her name and asking if she's alright.
I know, it's pretty trippy and honestly I was a little shook myself when that happened. But I was glad that Saengo was ALIVE because I loved the little bit that I got to see of her before her untimely death.
Now, whether she's the same kind of alive as before, I can't tell you that.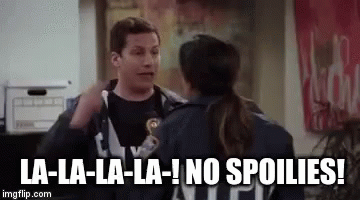 Don't worry. I would never give you spoilers unless you ask for some. Or I tell you up front that I'm dishing out spoilers. In this case, you aren't getting any spoilers from me.
But anyway, this little tidbit made me think about some other books that I either read and LOVED, or want to read that deal with the theme of souls, and so I'm going to make a list for you right here. Let's see what I come up with, shall we?
Okay did you know that the title for the second book was revealed recently? Second, the concept of this book just sounds so damn interesting and I'm really intrigued already. I have this book on my neverending possibility pile just waiting for me to pick it up and start reading
that already so that I can be in this world. Arrah is born into a family of witchdoctors and even though she hasn't been able to call forth her magic yet, she may end up resorting to trading years of her own life for scraps of magic. That looks like a bad idea, especially since the Demon King – one who is hungry for SOULS – may bring about the end of the world.
Oh man, this was a really good book. And I'm so glad that I get to read this one again as a buddy/group read because I really want to be in the kingdom of Ziran again. This story deals
with Malik having to figure out a way to save his younger sister Nadia from losing her SOUL forever from a vengeful spirit upon entering the desert city of Ziran. All Malik and his sisters wanted was to start a new life away from war, and this is what they get.
I mean not only was this a pretty cute novel but there were so many SOULS involved that I absolutely adored. Plus ghost chanclas? Classic. Lucely has her family ghosts keeping her company in the form of fireflies and their human apparitions from time to time, but when her
and her best friend Syd accidentally wake up some bad spirits, its up to them and a naughty but lovable cat to save the day – or night – from terrible things.
OMG I just finished this book recently and my poor KAGE TATSUMI-SAN!!!! His SOUL was stuck in his own body while the SOUL of the evil but seriously sassy but intriguing Hakaimono was inhabiting his body and controlling his every move was very fun to watch.
I'm evil, I know. But still. I really liked this one, and I think that for a sequel, and the second book in a trilogy, it really held its own. It didn't feel like a book that had to just be written in order to get to the third book, you know? I really enjoyed it. Ugh, go read this series. Totally enjoyed it.
And of course, I gotta add one of my all time favorite books ever. So not only does this one deal with bringing dead human SOULS to life, but Tea can also control the SOULS of these creatures – which the name is totally escaping me right now omg – and it is CRAZY.
That's going to be you if you don't read any of these books, most especially Forest of Souls. Still need convincing? Make sure you stay tuned for the reviews coming out this week before release day to see what some of my fellow book lovers have to say about this novel.
Oh, and I'm pretty sure I'm writing a review triple thread later on this week too, so watch out for that as well!
Lori M. Lee is the author of FOREST OF SOULS, first in the Shamanborn series, as well as GATES OF THREAD AND STONE and THE INFINITE. She's also a contributor to the anthologies A THOUSAND BEGINNINGS AND ENDINGS and COLOR OUTSIDE THE LINES. She considers herself a unicorn aficionado, enjoys marathoning TV shows, and loves to write about magic, manipulation, and family.
Danger lurks within the roots of Forest of Souls, an epic, unrelenting tale of destiny and sisterhood, perfect for fans of Naomi Novik and Susan Dennard.
Sirscha Ashwyn comes from nothing, but she's intent on becoming something. After years of training to become the queen's next royal spy, her plans are derailed when shamans attack and kill her best friend Saengo.
And then Sirscha, somehow, restores Saengo to life.
Unveiled as the first soulguide in living memory, Sirscha is summoned to the domain of the Spider King. For centuries, he has used his influence over the Dead Wood—an ancient forest possessed by souls—to enforce peace between the kingdoms. Now, with the trees growing wild and untamed, only a soulguide can restrain them. As war looms, Sirscha must master her newly awakened abilities before the trees shatter the brittle peace, or worse, claim Saengo, the friend she would die for.