Hey mersquad coven! I hope you're doing okay this weekend. I can't believe it's the third day of May and I've been doing so well with my journals! I mean, I'm still waiting for my stickers and washi tape and my sticker printer that I totally got from Chloe's recommendation and yeah. I'm gonna be washi tape crazy, fam! If you really want to get me something for my birthday, washi tape is where it's at. Just saying.
Anyway, thank you again so much to the team at FFBC for hosting this tour and for having me on it. Click on the banner to find more information.
Not everyone can be a winner…
Sydney Williams knows this better than anyone. After her white-collar- criminal dad is sent to prison, Sydney fails almost all of her classes and moves into a dingy apartment with her mom, who can barely support them with her minimum-wage job at the mall.
A new school promises a fresh start. Except Eaganville isn't exactly like other high schools. It's ruled with an iron fist by a speech team that embodies the most extreme winner-takes-all philosophy.
Sydney is befriended by a group of fellow misfits, each of whom has been personally victimized by the speech team. It turns out Sydney is the perfect plant to take down the speech team from within.
With the help of her co-conspirators, Sydney throws herself into making Nationals in speech, where she will be poised to topple the corrupt regime. But what happens when Sydney realizes she actually has a shot at . . . winning? Sydney lost everything because of her dad's obsession with being on top. Winning at speech might just be her ticket out of a life of loserdom. Can she really walk away from that?
Don Zolidis grew up in Wisconsin, went to college in Minnesota, and is mostly known for being a really funny playwright. For the past five years, he's been the most-produced playwright in American schools. His more than one hundred published plays have been performed tens of thousands of times, and have appeared in sixty-four different countries. He currently splits his time between New York and Texas, and has two adorable boys who will someday read this book and have a lot of questions. He aspires to owning a dog. His first novel was The Seven Torments of Amy and Craig.
Disclaimer: I voluntarily read and reviewed an advanced copy of this book. All thoughts and opinions are my own. Thank you to Fantastic Flying Book Club, Netgalley and Little Brown for this free copy. All quotes in this review are taken from the Advanced Reader Copy and may change in final publication.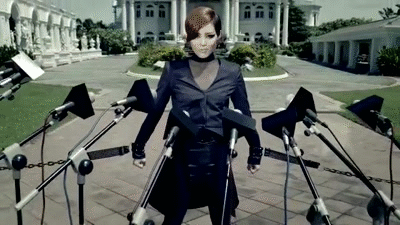 This book was really intriguing and I was really into it! I haven't really been into much contemporaries as much lately but I'm so excited for this one and I'm glad that I got to get a hold of this one.
It looks like we have a little saboteur in the world. Even though maybe Sydney had a reason to want to sabotage the Speech and Debate team, it was interesting that this is the solution that she came up with. It started really with a group of kids at her new school seem to have been mistreated by the Speech and Debate team. Since Sydney is the new girl at this super artsy school – yes that was super rude of me but you get the gist – the group figures that they could use Sydney as their way to infiltrate the team and get them to come out on bottom for the first time ever. Or something like that.
Despite what you may think about what this book may be like, I encourage you to give it a chance and read it. It can give you a break from some of the thoughts you're having lately, and make you think of some other things besides everything else that may be bothering you lately.
And there you have it, friends! I'm hoping that you are having an awesome day.