While this isn't the final book in the series, this is the final book in the audiobook series blog tour, hosted by the amazing Audiobookworm Promotions. Thank you so much for this opportunity, and for making it a series blog tour. I don't think I would have been able to handle it if it was just reviewing one of the novels. Click on the banner to see the full schedule and give a huge shout out to the bloggers that took part in this epic tour.
Powerful beings from the fringes of Chaos have come to the realm of Alorin. Fate bends to their will, and their will is set upon Alorin's destruction. Alone in understanding the threat they pose, Alorin's Fifth Vestal, Björn val Gelderan, has launched a desperate plan to stop them: a "great game" played upon the tapestry of mortal life. Now, in Paths of Alir, Björn's Players have taken the field.
Along the lush Caladrian coast of Agasan, the truthreader Tanis d'Giverny returns to the place of his birth and finds mysterious and wonderful workings waiting for him. But the zanthyr Phaedor warns Tanis that ominous events lie ahead, and the lad soon wonders if even his mother's magical lessons will be enough to keep him alive.
In the dungeons of Tal'Shira, held prisoner by the Adept Inquisitor Taliah hal'Jaitar, Prince Trell val Lorian is facing a life of enslavement. Only two paths lie open before him: one means an eternity of torture fighting Taliah's attempts to break him; the other requires surrendering to her will. But can he really sacrifice everything he is to walk Taliah's path of twisted magic known as mor'alir?
In the snow-bound Castle of Tyr'kharta, Prince Ean val Lorian must choose to save his brother Sebastian or his loyal men. But to choose his men means leaving Sebastian to an eternity of enslavement; while rescuing Sebastian means abandoning his friends, and his honor along with them. Either decision will test Ean's newfound skills, as well as his conviction, for as the prince soon learns, once a man becomes a Player in the First Lord's game, not even death can give reprieve.
Disclaimer: I received this audiobook as part of my participation in a blog tour with Audiobookworm Promotions. The tour is being sponsored by Podium Publishing. The gifting of this audiobook did not affect my opinion of it.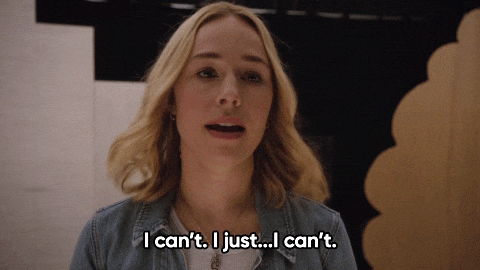 Again, huge freaking shout out to Podehl for narrating these three beasts of a novel because holy cow. They got so damn intense and I just know that I would not have been able to read this physically. I think about how small the font would have been and how thick the physical book would have been and having to lug that thing all over because I would have wanted to get through it as quickly and efficiently as possible. I just really appreciate Podehl for being the voice for this story and doing such an amazing job. I don't think I would have liked anyone else besides him, and I'm very glad that he was able to stay the narrator for the full series. I'm telling you, one of my biggest pet peeves and biggest disappointments with series going on audiobook are when they end up changing the narrator after the first book, and the first narrator was AMAZING.
That experience actually happened to me with the Crazy Rich Asian series, and I was not into the narrator for the second book so I never ended up listening to the series.
Anyway, this is the very middle of the series, with five books that I'm seeing on Goodreads right now. For an epic fantasy, that could be seen as a lot. I mean The Lord of the Rings was pretty thick and only had three books. But they were all intense, just like this series. I think that the story doesn't lag honestly, and maybe it worked out for the better that McPhail split up this amazing and epic story into five books. Sure, they are all really big and could have been condensed even more, but I think that this worked out much better.
I'm definitely curious to know if Podium Publishing will make the rest of the books into audiobooks and have it available on Audible. I'd be curious to see how it ends up ending, and honestly I'm just now really super invested in the rest of the story. If the rest end up being available, I know I'll have to do a re-listen and probably take better (more) notes so I can keep up with everything that ended up happening throughout the novels.