I think this is one of my first horror novels that I am reading through Fantastic Flying Book Club, and I was so excited to read this and share my thoughts on this. Thank you again so much to FFBC for hosting this tour and having me on this. Click on the banner for the rest of the schedule. It's gonna be good, fam.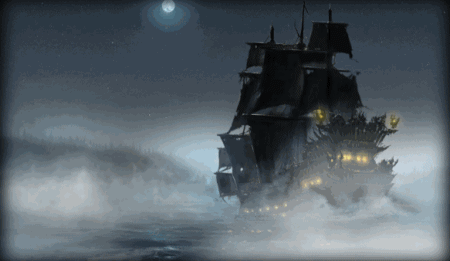 Someone, or something, is haunting the Titanic.
This is the only way to explain the series of misfortunes that have plagued the passengers of the ship from the moment they set sail: mysterious disappearances, sudden deaths. Now suspended in an eerie, unsettling twilight zone during the four days of the liner's illustrious maiden voyage, a number of the passengers – including millionaires Madeleine Astor and Benjamin Guggenheim, the maid Annie Hebbley and Mark Fletcher – are convinced that something sinister is going on . . . And then, as the world knows, disaster strikes.
Years later and the world is at war. And a survivor of that fateful night, Annie, is working as a nurse on the sixth voyage of the Titanic's sister ship, the Britannic, now refitted as a hospital ship. Plagued by the demons of her doomed first and near fatal journey across the Atlantic, Annie comes across an unconscious soldier she recognises while doing her rounds. It is the young man Mark. And she is convinced that he did not – could not – have survived the sinking of the Titanic . . .
Alma Katsu is the author of The Hunger, a reimagining of the story of the Donner Party with a horror twist. The Hunger made NPR's list of the 100 Best Horror Stories, was named one of the best novels of 2018 by the Observer, Barnes & Noble, Powell's Books (and more), and was nominated for a Stoker and Locus Award for best horror novel.
The Taker, her debut novel, has been compared to the early works of Anne Rice and Diana Gabaldon's Outlander for combining historical, the supernatural, and fantasy into one story. The Taker was named a Top Ten Debut Novel of 2011 by Booklist, was nominated for a Goodreads Readers Choice award, and has been published in over 10 languages. It is the first in an award-winning trilogy that includes The Reckoning and The Descent.​
Ms. Katsu lives outside of Washington DC with her husband, musician Bruce Katsu. In addition to her novels, she has been a signature reviewer for Publishers Weekly, and a contributor to the Huffington Post. She is a graduate of the Johns Hopkins Writing Program and Brandeis University, where she studied with novelist John Irving. She also is an alumni of the Squaw Valley Community of Writers.
Prior to publication of her first novel, Ms. Katsu had a long career in intelligence, working for several US agencies and a think tank. She currently is a consultant on emerging technologies. Additional information can be found on Wikipedia and in this interview with Ozy.com.
Disclaimer: I voluntarily read and reviewed an advanced copy of this book. All thoughts and opinions are my own. Thank you to Fantastic Flying Book Club, Netgalley, and Transworld Digital for this free copy. All quotes in this review are taken from the Advanced Reader Copy and may change in final publication.
This was super interesting honestly. I've never really been one to think about the Titanic, although I know a little bit about the story. Just the basics, that on its maiden voyage, it ran into an iceberg and almost everyone on the ship died. It was a tragedy, and so many lives lost. They even had an episode about it on Supernatural, and boy wasn't that interesting.
Anyway, this book also talks about the sister ship that I really don't know much about: the Brittanic. Similar in names… interesting.
We start off with someone drowning, and we don't know who it is. It's interesting to hear the inner thoughts of someone drowning though, and it definitely wasn't something that I was anticipating. The prose in this novel felt almost magical, and it really kept me engaged from the beginning. I also really appreciated that we got to see some of what happens to women in asylums, and why some people would rather live there than out in the "real world" so to speak. I think coming from Annie's perspective reminded me of some of the conditions that women had to endure in the UK when they weren't perfect.
Yeah, this book definitely spooked me, and I think that Katsu is definitely a queen of the terrifying. I tried to read this before bed, and honestly I was kind of scaring myself with the content that I had to switch books to something lighthearted before I was seeing ghosts and monsters in the dark everywhere. As a matter of fact, I'm kind of freaking myself out while writing this review because that was definitely scarier than I thought it would be.
While I don't know if I would read more horror novels from Katsu – just because I'm a scaredey cat – I think that she is definitely an amazing author and I'd definitely would read a book from her again… as a buddy read. I'm telling you, I'm still a little freaked out about this one but boy was it really good. Really entertaining and I'm still thinking about it.
I wonder if there's a limit to how many playlists I can sign up for but I freaking love making them!
Yes for another short and sweet dream cast! These are so fun for me. I hope you have fun seeing them, and let me know if you ever make some yourself. I'd love to see some of yours for different books. I'm wondering if I should make more for more books that I read, not just the ones I sign up for…. I'll think about it. It can take a lot of time to think about each character and who you want to use for them, but it's fun in the end.
Yes, I may have gone slightly all-star cast here and didn't make any of my usual creative changes for this one, but I still am happy with my choices.