Ahhhh I was so excited to get chosen for this blog tour, and the day is finally here to share my thoughts on this novel! Thank you so much to Fantastic Flying Book Club for hosting this tour and considering me to be a host. Click on the banner for the rest of the schedule and check out the instagram tour as well!
Alessandra is tired of being overlooked, but she has a plan to gain power:
1) Woo the Shadow King.
2) Marry him.
3) Kill him and take his kingdom for herself.
No one knows the extent of the freshly crowned Shadow King's power. Some say he can command the shadows that swirl around him to do his bidding. Others say they speak to him, whispering the thoughts of his enemies. Regardless, Alessandra knows what she deserves, and she's going to do everything within her power to get it.
But Alessandra's not the only one trying to kill the king. As attempts on his life are made, she finds herself trying to keep him alive long enough for him to make her his queen—all while struggling not to lose her heart. After all, who better for a Shadow King than a cunning, villainous queen?
Tricia Levenseller is the author of the Daughter of the Pirate King duology, Warrior of the Wild, and forthcoming The Shadows Between Us. She likes to describe her books as young adult alternate–world historical fantasies with heavy romantic subplots.
Initially from a small town in Oregon, Tricia now lives next to the Rocky Mountains with her bossy dog, Rosy. She received her degree in English Language and editing, and she is thrilled that she never has to read a textbook again. When she's not writing or reading, Tricia enjoys putting together jigsaw puzzles, playing volleyball, playing Overwatch with her siblings, and watching shows while eating extra-buttered popcorn.
Disclaimer: I voluntarily read and reviewed an advanced copy of this book. All thoughts and opinions are my own. Thank you to Fantastic Flying Book Club, Netgalley, and Feiwel and Friends for this free copy. All quotes in this review are taken from the Advanced Reader Copy and may change in final publication.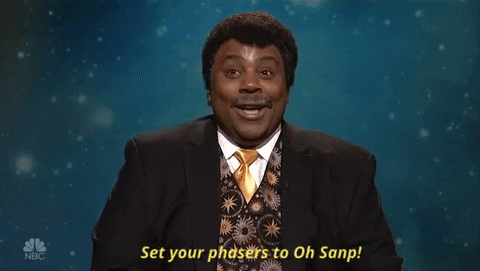 Seriously, that first line seriously got me shook and I was immediately pulled in. I was honestly trying to figure out how many favorite bad girl characters I could have on my list because I legit immediately added Alessandra to that list from that one line. Oh man, I would not want to be on her bad side, seriously.
Another thing was that I could not imagine why Alessandra would be overlooked because she seriously is a force to be reckoned with. Could you imagine ruining her heart and then never being found again because she killed your ass and hid your body so nobody could ever find out what happened to you? Of course, it makes sense that nobody would know that because then maybe she wouldn't be able to do what she needs to do with the Shadow King, but man if only they knew… if only they knew.
This was such an interesting novel, and I know that Levenseller is known for making these pretty bad ass books. I'm so glad that this was the first one that I read from her, because I don't have to wait so long for a sequel. But that's also my downfall because I need more of Alessandra in my life! I don't even know how else to bring her into someone's world or what kind of book would be about her but I just need Levenseller to write more books about Alessandra! And maybe the Shadow King… maybe. Alessandra was way more my cup of tea, and I'm not even gonna be ashamed of that.
https://open.spotify.com/playlist/5MVY0mXH5Dpzc9MByeJNWz
For some reason, this is not embedding like I want it to, so here's the link. I think it's because of all the snow happening here, plus this one is way shorter than before.
And yes, this one is short as well, but hey! It's hard trying to do these when the internet is being all spotty.
And of course I totally have different people in my mind for this because I need to see some of my favorite people in some of my favorite books! Ya feel?
Ugh, do you know how much I wish I didn't have to go to work today? (Tomorrow as I'm writing this but still?) I am not good at driving in the snow, especially hello??? It doesn't know in Hawaii or Guam so where would I have had the experience honestly. But yeah… I guess I need to just deal with it and listen to some professional development videos at work to get myself together! Those are fun honestly, so I don't even mind. I guess I'll make the most of my Friday.