Oh my gosh I swear all these romance novels are going to turn me into a low key romance sap! Just kidding, that already happened. Thank you so much to Rachel for including me in this book birthday blitz blog tour! Be sure to click on the banner for more information and the rest of the hosts on this tour.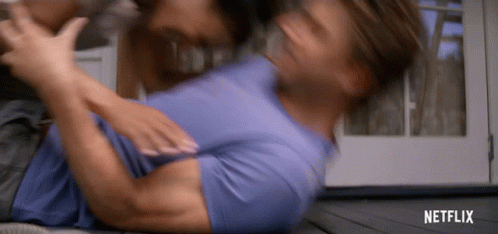 Perfect Match
by Zoe May
Release Date: January 12, 2018
Publisher: HQ Digital
Genre: Romantic Comedy
Can you ever find true love online?
Sophia Jones is an expert in all things online dating: the best sites, how to write a decent bio, which questions to ask and the right type of photos to use. The only thing she's not so great at? Picking the guys…
After sitting through yet another dreadful date with a man who isn't quite what she expected, Sophia is just about ready to give up on the whole dating scene. But her flatmate, Kate, persuades her to give it one more chance, only this time she must create a profile describing her 'perfect' man.
Yes, he must look like Robert Pattinson and needs to own a multi-million pound business, but there are a couple of other deal breakers, too! So, when a guy comes along who ticks every box, surely there's got to be a catch?
A laugh-out-loud romantic comedy, perfect for fans of Catherine Bennetto and Rosie Blake!
Website | Facebook | Instagram
Zoe May lives in southeast London and writes romantic comedies. Zoe has dreamt of being a novelist since she was a teenager. She worked in journalism and copywriting before writing her debut novel, Perfect Match. Having experienced the London dating scene first hand, Zoe could not resist writing a novel about dating, since it seems to supply endless amounts of weird and wonderful material!
Perfect Match was one of Apple's top-selling books of 2018. It was also shortlisted for the Romantic Novelists' Association's Joan Hessayon Award, with judges describing it as 'a laugh out loud look at love and self-discovery – fresh and very funny'.
As well as writing, Zoe enjoys walking her dog, painting and, of course, reading! She adores animals and if she's not taking a photo of a vegan meal, she's probably tweeting about the dairy industry. She is half Greek and half Irish and can make a mean baklava. Zoe has a thing for horror films, India, swimming, hip hop and Radiohead. She has an encyclopaedic knowledge of handbags having spent several years working in fashion copywriting and could probably win Mastermind if this was her specialist subject!
Zoe loves to hear from readers, you can contact her on Twitter and Instagram at: @zoe_writes. Zoe's Facebook page is: www.facebook.com/zoemayauthor/
She posts updates and blogs on her website, www.zoemayauthor.co.uk
Disclaimer: I voluntarily read and reviewed an advanced copy of this book. All thoughts and opinions are my own. Thank you to Rachel's Random Resources, Netgalley and HQ Digital for this free copy. All quotes in this review are taken from the Advanced Reader Copy and may change in final publication.
Okay this freaking cracked me up! I was dying while reading this because of all the snark and sarcasm that was coming from our main character Sophia during her quest to find the perfect guy. Of course, knowing that was her goal was something that for me, even I feel that was a huge and almost impossible goal to attain in such a short amount of time, but then she got fun with it.
There were so many quotes throughout this novel that I had to highlight because I died laughing, and I was like "wowwwwwww is America just this boring or is Great Britain just this funny" because some of the insults and comments Sophia would think or say out loud just had me dying. Like I need to get into more British comedy or something, and I love seeing it in romance novels like this because then I get to feel like I'm well traveled or something. Wow that sounded so dumb, but hopefully you know what I mean. I know I felt like I had to look some of the phrases up to make sure I was understanding it correctly, but that is honestly the beauty of reading books that don't take place in a setting that you're used to. You get to learn new lingo.
Actually I'm only going to share some with you guys because you're just going to have to read it to find out yourself, but I was dying okay? I think I said that multiple times already, but that's how much I thought it was funny, and I honestly just could not get over it. I was laughing while reading this whole thing. Yeah there were times where I felt bad for Sophia or was irritated with her roommate for something, but this book just gave me a good feeling all around and I'm glad I got to read it!
I would say this is one of the few romantic comedy novels that I would not mind rereading every once in a while, coming from someone who does not like to reread books anymore. Who doesn't have the TIME to reread anymore because she likes to sign up for every blog tour under the sea to support different genres and all that jazz. But I may come back to this one next year and see Sophia's growth from her horrible, horrible, just terrible first date with noodle guy to her flirtation with RPatz lookalike Daniel, and everything in between and all around.
I mean WTF right? This was hilarious.
Oh I'm sure it does, Sophia. I'm sure it does.