Okay wow! Can't believe I survived another freaking decade and 2020 is around the corner. I'm also so freaking proud of myself for continuing my blogging and reading journey and staying consistent with it, so yay me! Here's my seventh post for the State of the ARC meme hosted by Evalina. Be sure to click on her name to see the instructions on how to participate, or feel free to take a look at my past posts to get a feel for it. Very fun, highly recommend.
In addition, starting 2020, I'll be joining Destiny's #ARCApocalypse Event to get a handle on all my past due ARCs and keep track of all that I'll get and already have! Here's the post for more information on #ARCApocalypse, and I hope you join us as well!
The Soulstealers – Jacqueline Rohrbach
Christmas at the Chateau – Lorraine Wilson
The Weight of a Soul – Elizabeth Tammi
Athena's Choice – Adam Boostrom
Eve's Christmas – Julie Butterfield
A Song for Bill Robinson – C.E. Atkins
Storm of Secrets – Loretta Marion
A Christmas Hamster – Stephanie Dagg
The City of Souls – Vacen Taylor
Christmas From the Heart – Sheila Roberts
In the Heart of Windy Pines – Holly Tierney-Bedord
Ember Burning – Jennifer Alsever
Christmas in Silver Springs – Brenda Novak
Coming Home for Christmas – RaeAnne Thayne
Hearts, Strings, and other Breakable Things – Jacqueline Firkins
Loveboat, Taipei – Abigail Hing Wen
All the Stars on Fire – Beck Medina
A Werewolf Kind of Christmas – A.L. Kessler
Last Seen – Jo A. Hiestand
The Kill Club – Wendy Heard
Death's Mantle – Harmon Cooper
Embracing the Dragon – K.L. Bone
Charm Me Again – Tena Stetler
50 Shades of Worf – Christopher D. Schmitz
Not bad, not bad! Definitely most of these – if not all, I briefly looked at it when I was going through my list – were from blog tours, and thank goodness that I've still been allowed to participate in them! I'll see how many of them I end up doing in 2020, but I know that with joining #ARCApocalypse, I should be getting my requests down to a reasonable number.
Hopefully!
I think that I need to do a better job at keeping track of my ARCs, and thanks to Kal @ Reader Voracious, I'm going to start my 2020 using the template she so graciously gave us access to! Here's the blog post that explains what's new with the spreadsheet, and I do hope that you also find it as useful as I know I will.
I feel like some of this may be off because I was looking at my spreadsheet and saw that I didn't put some of my review links on it, like how?! How was I missing them?! But oh well. I need to do a clean up for it, or just start fresh with Kal's spreadsheet. We will see!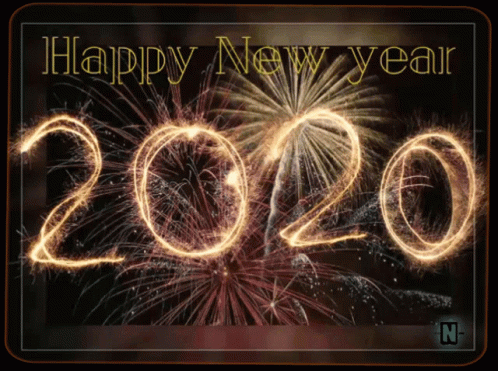 I can't wait to see you guys next year / next decade! Just fresh tomorrow since it will be a whole new day, and we can start anew. I hope you are all enjoying yourselves safely and I love you all.