Oh man, this book was so freaking interesting and I'm so glad I was approved for this blog tour! Thank you again so much for this opportunity, Audiobookworm Promotions! Click on the banner for the schedule and more information. Let's get going!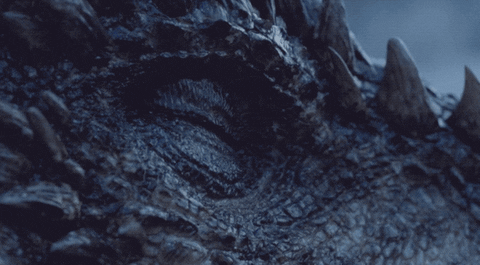 Can a human heart withstand the flames of a dragon's soul?
For centuries, the dragons of Kalleen have ruled the skies. Blessed by the goddess of fire, those born of her power are destined to exist within two worlds while fully belonging to neither.
As the youngest daughter of the dragon queen, Amelia has always been torn between her humanity and winged form. In meeting Stephen, she found a blossoming love that gave her hope of finding balance. But it is a dream destroyed when her sister, and future queen, sets her sights upon the same man.
Forced from her lover's side, Amelia embraces a self-imposed exile, taking refuge in the northern mountains. In this new life of solitude, she banishes painful memories by retreating to her dragon form, sheltering the wounded girl within. Yet it is an isolation that cannot last, as the new dragon queen's cruelty bears down upon the kingdom, allowing an ancient enemy to rise.
Drawn from her banishment by the pleas of friends, Amelia must choose. Will she embrace the destructive beast within? Or draw upon the frail humanity that lingers dimly in her soul, in a desperate attempt to help her people and mend a broken heart?
Click HERE for a sneak peek excerpt!
Website ⎮ Twitter ⎮ Facebook ⎮ Goodreads
K.L. Bone is a bestselling author of dark fantasy and paranormal romance. Her works include the bestselling Black Rose Guard dark fantasy series. The bestselling Flames of Kalleen paranormal romance series. The Rise of the Temple Gods fantasy series. And a stand-alone science fiction novel, The Indoctrination.
Bone has a master's degree in modern literary cultures and is working toward her PhD. She wrote her first short story at the age of fifteen and grew up with an equally great love of both classical literature and speculative fiction. Bone has spent the last few years as a bit of a world traveler, living in California, London, and most recently, Belfast. When not immersed in words, of her own creation or studies, you'll find her traveling to mythical sites and Game of Thrones filming locations.
Website ⎮ Twitter ⎮ Facebook ⎮ Instagram
Kylie Stewart has been writing short stories and books all her life. She was influenced by her Scottish heritage to become an independent British history buff and has a small library dedicated to Tudor history and is a lover of Arthurian legends. From contemporary, to fantasy, to the paranormal, she loves to write gritty, real, and raw romance that make you dread to see the pages dwindle.
A member of RWA, she is also a member of the APA and works as an audio book narrator when she isn't writing. Kylie lives in Dallas, TX with her husband and fellow voice actor Eric Rolon, and their three cats Asuka, Ollie, and Haru.
Disclaimer: I received this audiobook as part of my participation in a blog tour with Audiobookworm Promotions. The tour is being sponsored by K.L. Bone. The gifting of this audiobook did not affect my opinion of it.
I freaking love dragons, and dragon shifters are some of my favorite types of characters in the entire world, and I just could not get over this book. One of the things that I freaking thought of the entire time I was listening to this book was how much Stewart sounded like EMMA WATSON! Like maybe I'm just crazy and I love Emma Watson so much, but when I was listening to this book, all I could imagine was Hermione Granger reading this book to me, and trust me that kind of got funny when there were some sexy sexy scenes.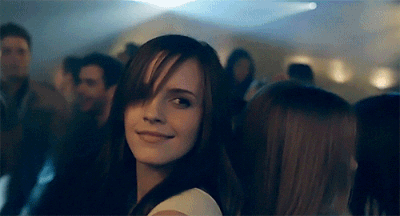 Yes I know that gif isn't of Hermione, but it is of Emma in a total bad girl role, and I freaking thought she did such an amazing job with it! Totally wasn't expecting it and I loved it so much.
But anyway, I thought that this audiobook was freaking amazing and I'm so glad that Bone ended up getting this produced. I feel like I wouldn't have discovered it if it wasn't for getting the chance to sign up for this, which is such a shame because I really liked this one! It's definitely not a YA novel, and I will say that I'd be careful if you are someone that is sensitive to violence against women. This takes place in what seems like a medieval world, and we all know that women aren't treated as they should be in worlds like this.
I was super irritated at Amelia when she went into exile, well the second time? I won't really get into that because that's kind of spoiler territory, and that was really why I wasn't really an Amelia fan the entire time. I will also say that the synopsis does not match what this book is about, so please please please don't let that fool you! I think the synopsis didn't give this book the kind of credit that it really deserved, because the real plot of the novel was way cooler than what the synopsis said it was about.
I know that there were some characters that I didn't get to see that much, and honestly I was sad about it because they were characters that I really liked, and that would be the reason why I didn't give this a full five rating. But other than that, I thought that this was such a great first novel, and I don't even know what to think about how the sequel is going to be! I'm kind of scared after that ending.
So I ended up getting to see what Bone has on her playlist for this novel, and I made it on Spotify so that you could get a chance to listen to it. I'm curious to see if I would make my own playlist, and honestly I don't know if I'd want to right now because I think this playlist was pretty nice! I hadn't heard a lot of these artists – I mean I've heard of Celine Dion, come on fam – so this was a nice treat!