I bet you didn't think I'd do a paranormal Christmas novella did you? This was so fun, and I loved seeing werewolves at the helm of a paranormal novel instead of the usual vampires. Sometimes us werewolves need some love too. Yes, I'm a total werewolf stan, so I had to jump at this opportunity to review this novella, and I'm so glad I did. Thank you again so much to Silver Dagger Book Tours for hosting this tour, and be sure to click on the banner for more information.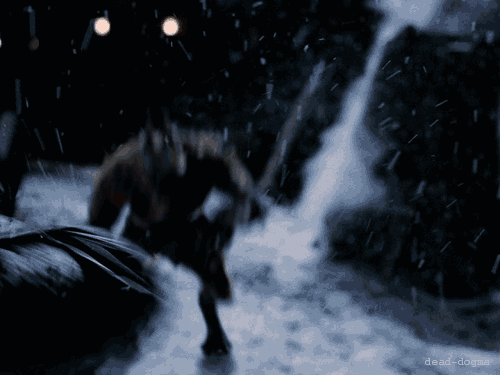 With war hanging in the balance, Erin has one chance to stop it: Find her fated mate with the alpha of the rival pack, Tristen Kerr. But when the mating mark doesn't appear Erin has to stall while trying not to fall for the alpha she can't have. Meanwhile, her father has his own plans to take over Tristen's pack. While romance blooms between the two they fight to keep the war away and hope for a Christmas miracle.
Facebook* Twitter* Bookbub* Amazon* Goodreads* PPLD
A.L. Kessler is a paranormal romance and steampunk author residing in Colorado Springs. Since she was a teenager she's loved weaving stories and spinning tales. When she's not at the beck-and-call of the Lord and Lady of the House, two black cats by the names of Jynx and Sophie, playing with her daughter, or killing creepers and mining all the things with her husband, she's either reading, participating in NaNoWriMo, or writing in her Blog Writing Rambles.
Disclaimer: I voluntarily read and reviewed an advanced copy of this book. All thoughts and opinions are my own. Thank you to Silver Dagger Book Tours and Blood & Ink Press for this free copy.
So I honestly don't know what it was about this novel, but it definitely reminded me of the show Bitten, which I know is based off a book series, but I honestly never read it and I don't know if I will. But that's besides the point. I think the reason why this book reminded me of Bitten was really because of our main character Erin. She wasn't exactly like Elena Michaels at all, but having a female werewolf that has close ties with the alpha of her pack may have been somewhat of a reminder.
In this case though, Erin isn't really treated well by the Alpha of her pack, which just so happens to be her father. Since he wants to take on more territory, he sends Erin to a rival pack to basically see if her being in physical contact with their Alpha will leave some sort of mating mark on her, which would end up combining their clans without any bloodshed. That way, Erin's father gets more land and he doesn't have to lose any of his pack members in the process. Her father is basically pimping her out for the sake of territory, and Erin isn't really okay with it.
However, she has no choice in the matter, because if she does anything outside of her father's orders, she will be seen as a traitor and her former pack members will have to hunt her down.
Talk about being between a rock and a hard place.
Luckily for Erin, it seems like Tristen, the "rival" Alpha of this pack is a gentleman, even doing things that would seem "beneath" the rank of an Alpha. It's quite refreshing for her, and she notes that as she compares her father's Alpha self to him.
For a novella, I was disappointed that it was over so quickly! I mean, yes I know that's what I get for reading a novella, but while I was reading it, I almost forgot that it's less than 100 pages and I was like "wait, where's the rest of it!" So that is a very good sign, and I personally liked Tristen a lot from the moment I got to meet him. I did like Erin as well, just not as much as Tristen. I thought he was a pretty admirable Alpha and I could see why Erin was already enamored with him from the moment they met, even if she "tried" to hide it. Of course, a werewolf love story wouldn't be what it was if there wasn't some drama and action to it, so don't think happily ever after happens right away. Stay tuned for the ride, and enjoy the mini holiday battle that basically happens in this novel. Just because werewolves are celebrating Christmas doesn't mean things aren't going to get violent.
It happens.