Oh buddy, I was not expecting to get accepted for this blog tour and I'm so glad I did. This was a pretty thicc book also, so I recommend taking your time with it more than I did. It's also the first book, so keep that in mind as you read it. Thank you so much to the crew at RockStar Book Tour for hosting this and including me on this tour. Click on the banner for more tours coming up with them and find out how you can sign up to become a host.
The last sanarii –
Eva, the last true sanarii, uses her forbidden magic despite the risks, not realizing she could irrevocably affect the destinies of Jullayans and Kitarrans alike. Yet caught in the machinations of the Guardians and their prophecy, can she protect those she loves from the menace of dark magic threatening not just Kitarra, but all who value goodness and light?
And her hero prince –
When Illiah learned he was not just a hero, he was also the lost prince, he came to court with one thing in mind: to arm Jullayah against any further attacks from the monstrous invaders. And in a land where magic is forbidden, he has secrets to hide. But when he finds himself falling into the secrets of a woman unlike any other, he must choose to fight for her and risk everything or lose her forever.
Website | Instagram | Goodreads | YouTube
What is there to know about me?
I am a writer and an artist. Stories and characters live inside my head. Always have, probably always will. So I write them down. Sometimes I draw them.
I love stories about heroes and heroines. As a child it was King Arthur, Joan of Arc, and Sherlock Holmes. Now it is Thor, Hermione Granger, and Sherlock Holmes 😉
I love trees. There is something about a tree that just breathes peace into my heart.
I grow roses. Heed the woman who grows roses, for she is not afraid of being scratched and torn.
I will always point out ravens and the moon. Just in case you missed them.
Elevenses is my favorite meal.
I live in my own bit of forest with my darling husband, our two sons, a lovely pup named Elle, a black cat named Minka, an alpaca, two big goats, and three chickens.
Disclaimer: I voluntarily read and reviewed an advanced copy of this book. All thoughts and opinions are my own. Thank you to RockStar Book Tours and Andrea Gibb for this free copy. All quotes in this review are taken from the Advanced Reader Copy and may change in final publication.
So I know that I was partly a little hesitant about diving into another very long adult fantasy novel after my previous experience with one. While that one was a standalone, this one was the beginning of a series, and yet I was still a little hesitant because of the sheer length and the amount of time I had to get through it and share my thoughts.
Well, thank goodness it went much better than before, although I do wish that I had a lot more time to read and fully digest what was going on. I made it through though, and took as many notes as I could to make sure I wasn't spending too much time going back and forth to see what I may have missed. I do know that I will go back to read this one at a much slower pace though, so I can truly enjoy the world that Gibb created and get ready for the sequel.
I'll also have to low key admit that the title of this novel made me think about Katara from Avatar the Last Airbender, although I knew that it wasn't going to be anywhere near the same thing. Just thinking about her name though because of the similarity in the spelling was pretty cool.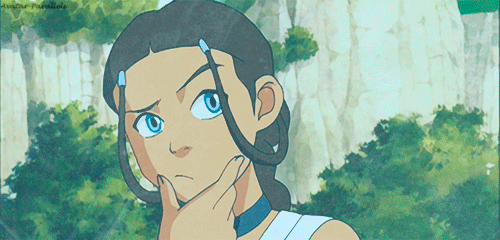 The magic system in this world was interesting to say the least, and I was intrigued by what our main characters were having to go through. I do feel like Gibb did a great job with the character development for the first part of a series, and I could see the potential for further growth in the future, which I like seeing. I don't like one dimensional characters, or those that don't seem to give me a reason to want to see them mature or develop into something more than what they started with. Whether it's for the good or bad though, that's the real kicker. I also think that Gibb did a great job at giving me a villain that was actually someone worth worrying about, and not just a cookie cutter "have to be the bad guy because a good story needs a villain" type of character. It worked in this story, and a part of me wasn't sure whether I wanted to side with him or not. I don't think I've truly decided yet.
Oh man I wish I could have magical powers that I had to hide from the world but use them to save it as well. Why can't this be a real thing?
Oooh it looks like there's a giveaway for this one! 1 winner will win a signed copy of CHILD OF KITARRA & swag, US Only. Be sure to click on the link to put in your entries. Thanks again so much for joining me in this review and I appreciate you all so much. Let me know your thoughts and if you've heard of or read this book before. I swear the blog tours give me an opportunity to read some of the most underrated books I've ever read and I'm so glad that I get this chance. Until next time, fam.