Sometimes you just need some children's books to take a break from all the adult and young adult novels in your life. Thank you so much to Rachel's Random Resources for thinking of me for this blog tour, and I hope you guys enjoy my little review for this cute book!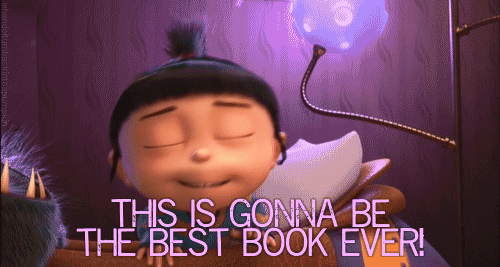 Brad Was Sad
by M.C. Goldrick
Genre: Children's Picture Book
Publication Date: October 1, 2019
Did Brad's dad make him sad? Brad thought he had…until his dog, Plaid, proved he could choose his outlook & feel glad.
Kids learn best through stories. Empower your child to own their feelings with this beautifully illustrated picture book by award-winning author, M.C. Goldrick.
Brad's dog Plaid shows him how to feel and deal with emotions. Though Brad is having a bad day, Plaid shows him that it's in his power to choose his perspective and his feelings.
Website | Facebook | Amazon | Instagram
Award-winning author & mother of two, M.C. Goldrick sees feelings as our first language. Through her books she helps us identify and own our emotions. Her acclaimed Juvenile fiction series TIMEFLIES is an example of how stories can both enrich and entertain. She lives in Ottawa, Ontario, Canada with her family.
About the Illustrator: Rebecca Alexander, mother of two now-grown-up boys, is an accomplished artist with a private gallery. Her work has been featured on Canada Post Christmas Cards & stamps. She lives in St. Catharines, Ontario, Canada.
Disclaimer: I voluntarily read and reviewed an advanced copy of this book. All thoughts and opinions are my own. Thank you to MotherButterfly Books and Rachel's Random Resources for this free copy.
This was a very short, but perfectly paced for children to learn about their emotions, and how they can learnt to control how they allow others to make them feel. It was very sad to see how much Brad was affected by his family saying mean things to him in the moment of their frustration. I could totally understand why Brad was sad. I mean… his dad told him that he was "bad" for doing something that kids do. Sure, I think that his family could have said it in a different way, but this is also what children understand.
Good job on Plaid for teaching Brad that even though someone can make him feel bad about himself for a few moments, he doesn't have to wallow in that feeling all day. I think that the prose, and the illustrations together will come across to children in such a great way that they will be able to understand it better than just an adult telling them "get over it."
Basically, Goldrick and Alexander did a great job working together on this story.
Again a short review for a short book, but I thought this was a cute story. Definitely gave me a much needed break from the more heavier topics that I've had to deal with lately. Let me know what you think! Until next time, fam.