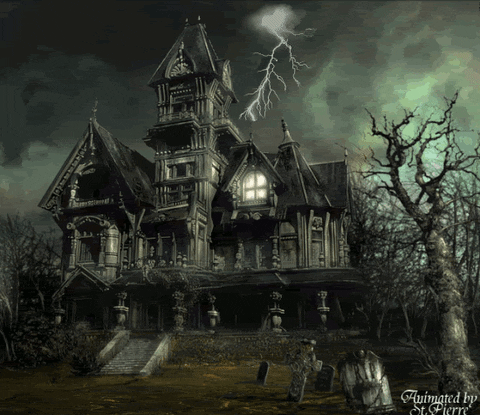 Thank you to Sam @ Fictionally Sam and Clo @ Cuppa Clo for hosting this year's Bookending Autumn 2019 series! Click on the Bookending Fall Icon to see the announcement page.
Today's prompt is hosted by Chiara @ Bookworms Anonymous! 🥰
Fill a haunted house with all your scariest monsters. Who …or what …would be in it?
Oh gosh, I'm absolutely terrified of haunted houses honestly. Like even if I know that it's only a haunted house because people are volunteering their time to build it and lend their talent to scaring people like me in them, I still get so scared. But maybe I am the best person for a haunted house because a lot of times, people like to make like things aren't scary and just go through it with a poker face. Those people aren't as fun.
But anyway. I'm pretty basic so honestly I think anything that is even remotely scary in a Haunted House would work for me, and having someone make me scream and cry would be great too.